FPS Reducer is a client sided mod targeted at players who like to multitask and do various other things while playing Minecraft. Minecraft is certainly a game that can require a great deal of your attention during intense scenarios but there are definitely instances in the game where you simply have to set back and let things run their course and, during these times, players usually alt-tab and minimize the game to utilize the time productively elsewhere. The FPS Reducer mod is targeted at this particular audience of players and it enables them to this while saving a great deal of system resources.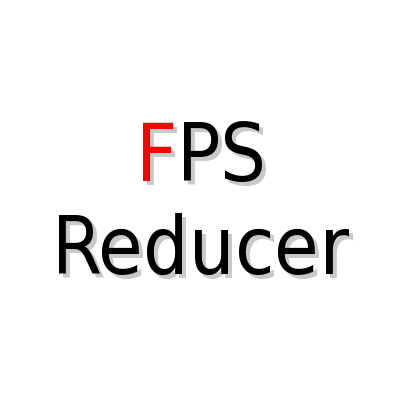 Features and Functionality
When you usually tab out of Minecraft in order to do something else on your system, the game actually maintains its usual frame-rate and keeps consuming system resources which, of course, can hinder its performance and delay the other tasks you attempt to do. Thankfully, though, the FPS Reducer mod makes it so that the game's FPS is reduced when it's minimized or has been inactive for a while and, alongside this, it'll also suppress noise to ensure that it doesn't keep playing even when the game isn't active. Unlike like most traditional Minecraft mods that we talk about here, the FPS Reducer mod doesn't actually bring any functionality to the game itself but, nonetheless, it's absolutely worth having and the fact that it's been downloaded over a million times since release is a testament to this.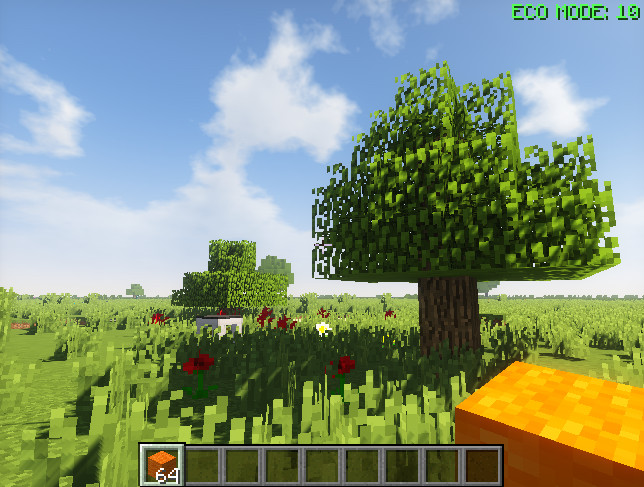 Compatibility and Technical Aspects
The FPS Reducer mod runs absolutely flawlessly and has been around for almost two years so any issues that initially existed in the mod have been patched out through updates. The mod is compatible with all versions of Minecraft ranging from 1.16.4 to 1.14 so you'll certainly have quite a few options to choose from and likely won't have to upgrade or downgrade your Minecraft client in order to use the mod.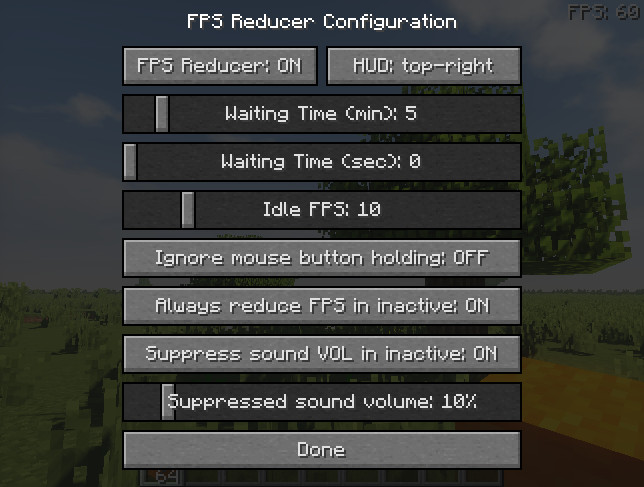 Conclusion
All things considered, FPS Reducer is a mod that almost every player should have due to the incredibly useful optimization that it has to offer.
How to install FPS Reducer Mod?
Download and install the recommended Minecraft Forge for your Minecraft version.
Download the latest mod version for your Minecraft version.
Put the .jar file into the mods folder of your Minecraft installation.