Float GUI is a Minecraft resource pack designed to revamp that game's user-interface in order to make it sleeker and more appealing for players. Minecraft's visuals certainly have a lot of highlights to offer but there's definitely no doubting the fact that the game's GUI could use quite a bit of tweaking because it looks rather dull at times and navigating through it isn't a particularly exciting thing to do. Float GUI, on the other hand, implements an expertly crafted new interface into the game that's a treat to look at and actually blends in perfectly with the rest of the game's visual elements thereby making it a worthwhile addition to the game.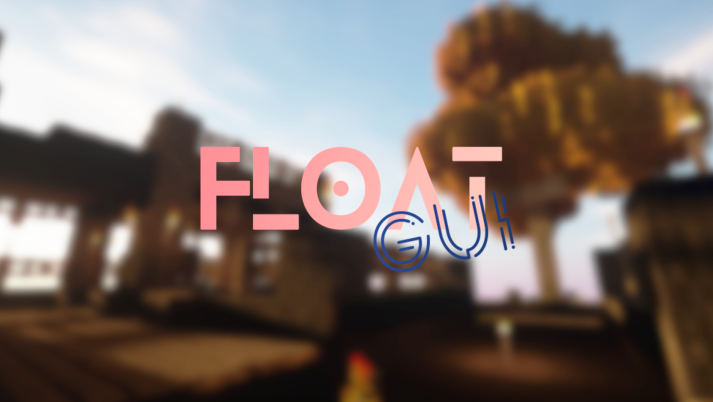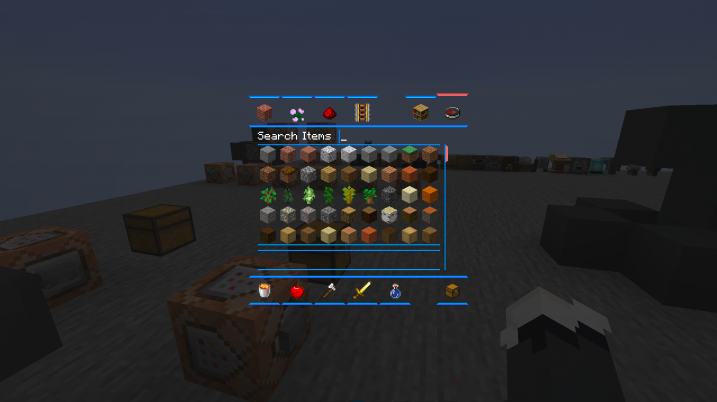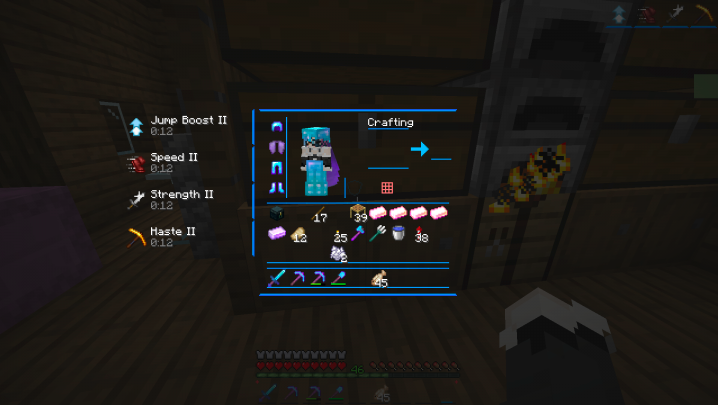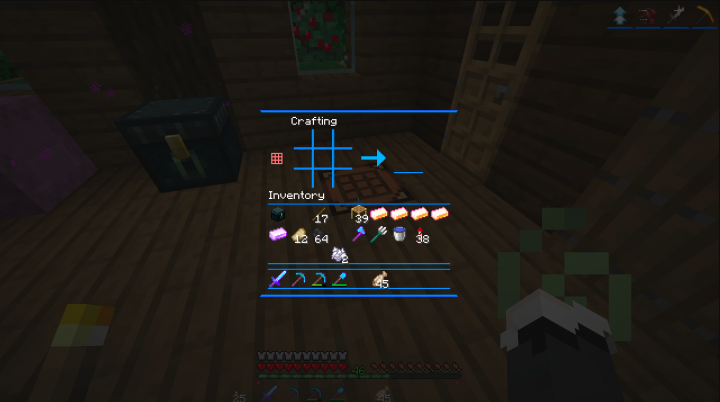 The thing that defines the Float GUI, as you may be able to guess by the name, is the fact that it looks like the GUI is simply floating whenever it's brought up. The default GUI of Minecraft has a big and blocky grey colored background that definitely looks uninspired at times but the transparent look of Float GUI is quite impressive and certainly improves the visual experience quite a lot. Everything from the crafting table to the inventory to even the HUD and, overall, the transparent touch is quite impressive. It's also worth highlighting that the Float GUI complements its transparency with some blue accents that do not cease to impress at all.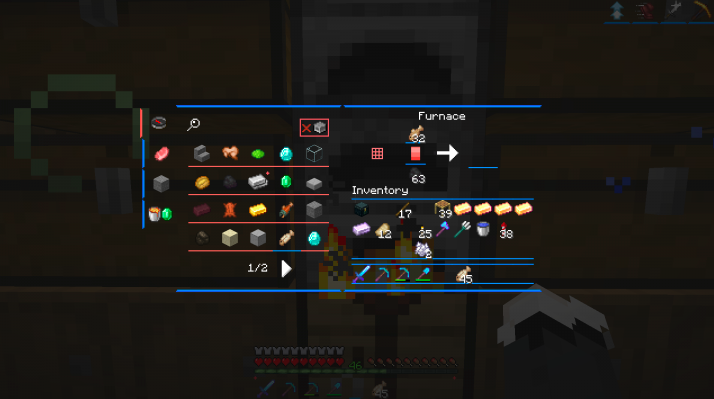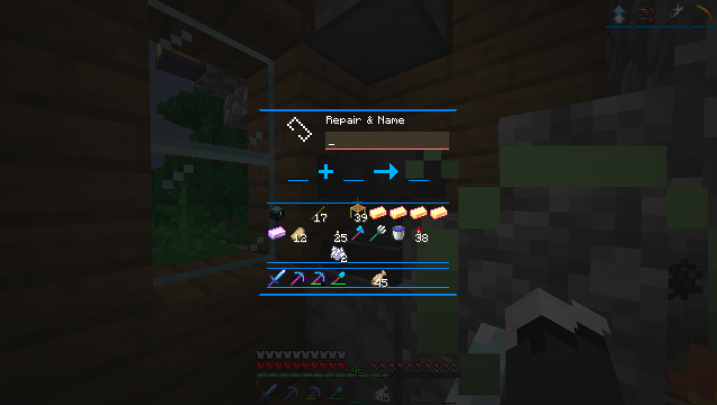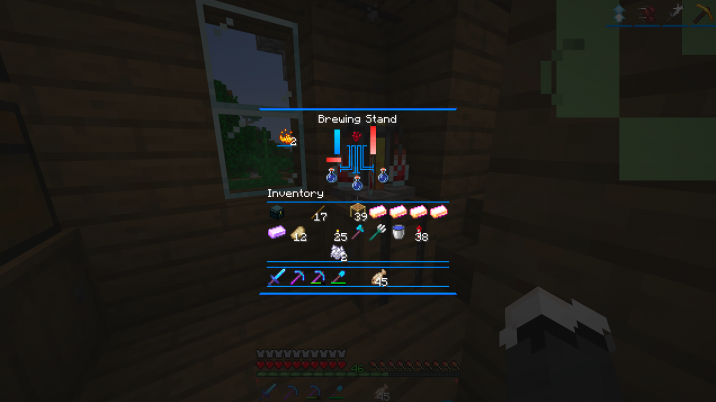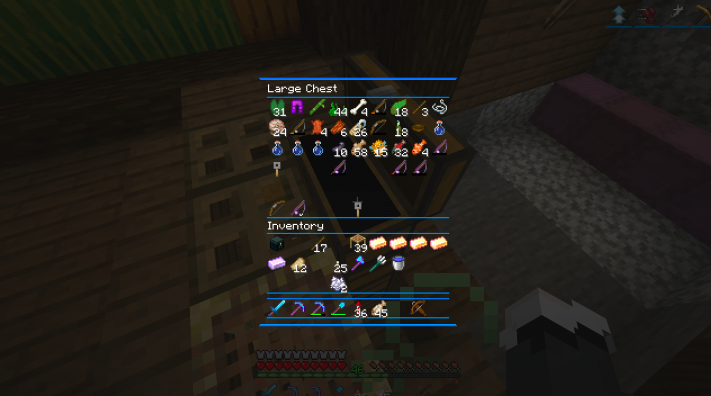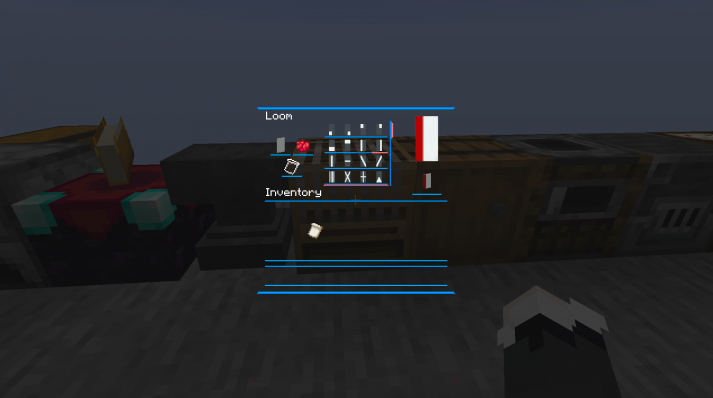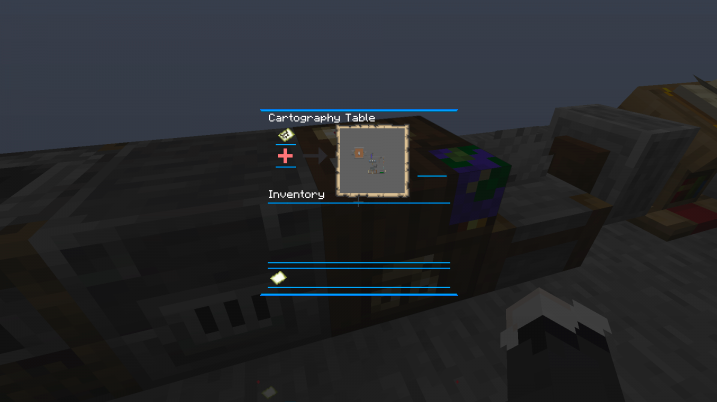 Float GUI has the standard 16×16 resolution so it definitely won't be causing any performance drops and, since this is strictly a GUI based resource pack, you can actually feel free to use it with any other pack that changes the rest of Minecraft's visuals.
How to install Float GUI Resource Pack?
Start Minecraft.
Click "Options" in the start menu.
Click "resource packs" in the options menu.
In the resource packs menu, click "Open resource pack folder".
Put the .zip file you downloaded in the resource pack folder.