Pick Up Notifier is a mod that comes with one incredibly simple feature but this one feature actually ends up having a significant impact on the overall experience and it definitely comes as a bit of a surprise that it hasn't already been implemented into the game. This is a mod that's going to make it significantly easier for you to track whatever items you come across and pick up as you journey through the Minecraft world and it's a mod that pretty much every player should check out as its functionality is quite useful in various different scenarios.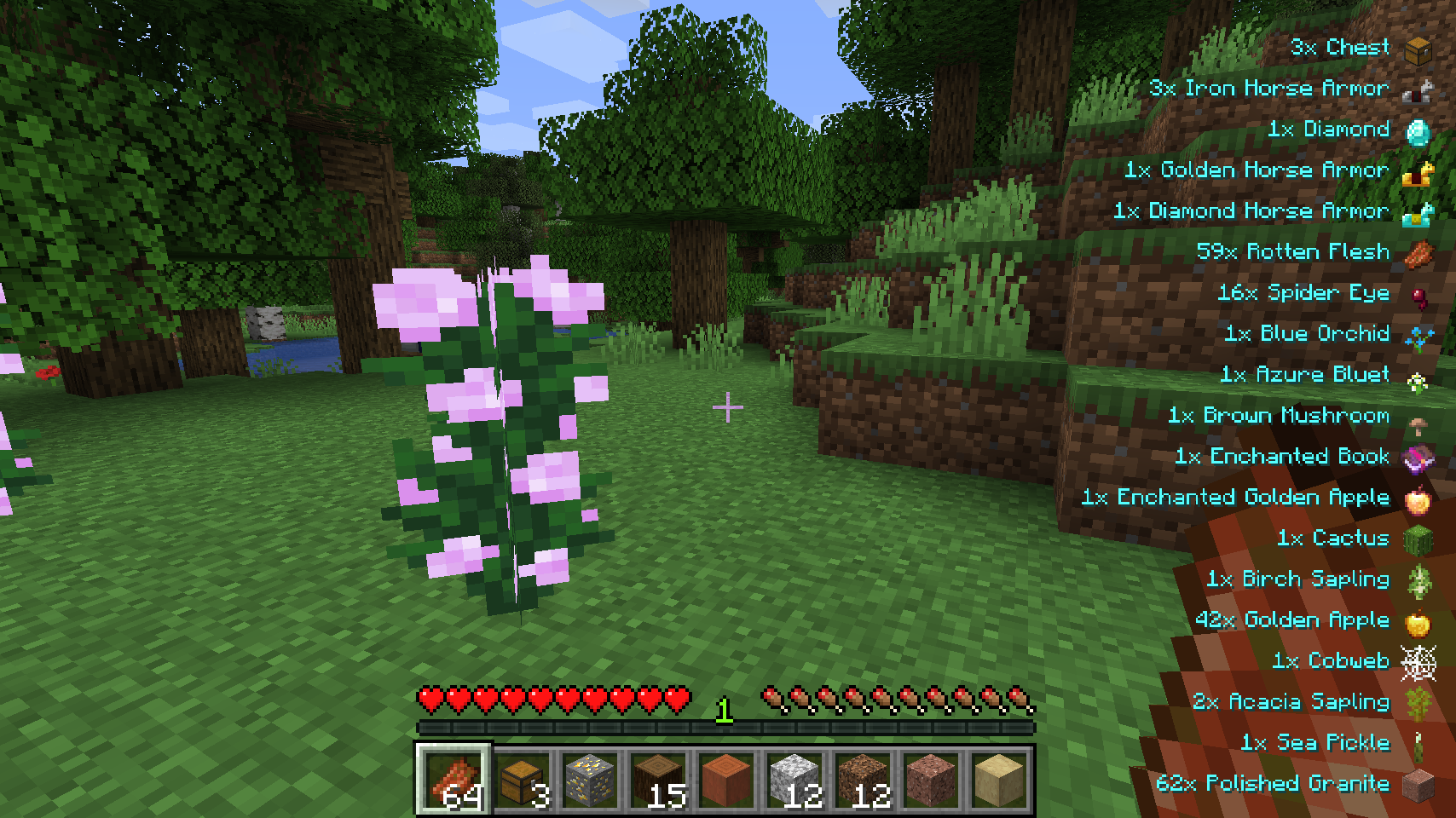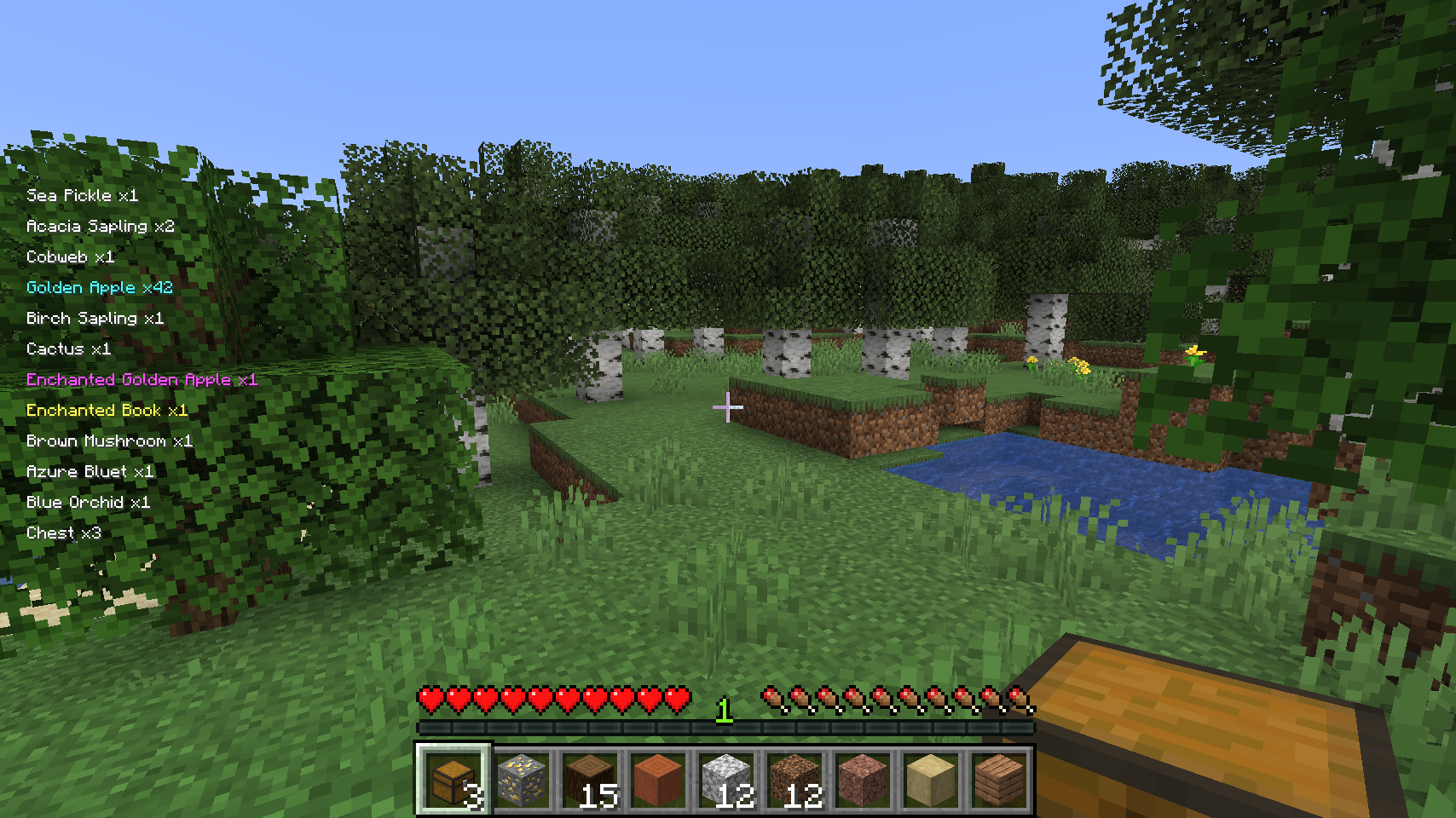 Features and Functionality
The Pick Up Notifier mod, as mentioned earlier, adds one small yet effective feature into the game and this, of course, is the pick-up log. By default, this log will be situated at the bottom right of your screen but you can adjust its location according to your preferences. The purpose of this pick-up log is to simply keep highlighting and mentioning what you pick up and how much of something you've picked up. The log is an effective way of keeping track of everything you're taking into your inventory without actually opening it up since you'll be able to see everything you pick up with a simple glance and this, in turn, will save you a great deal of time and make the gameplay experience more enjoyable overall.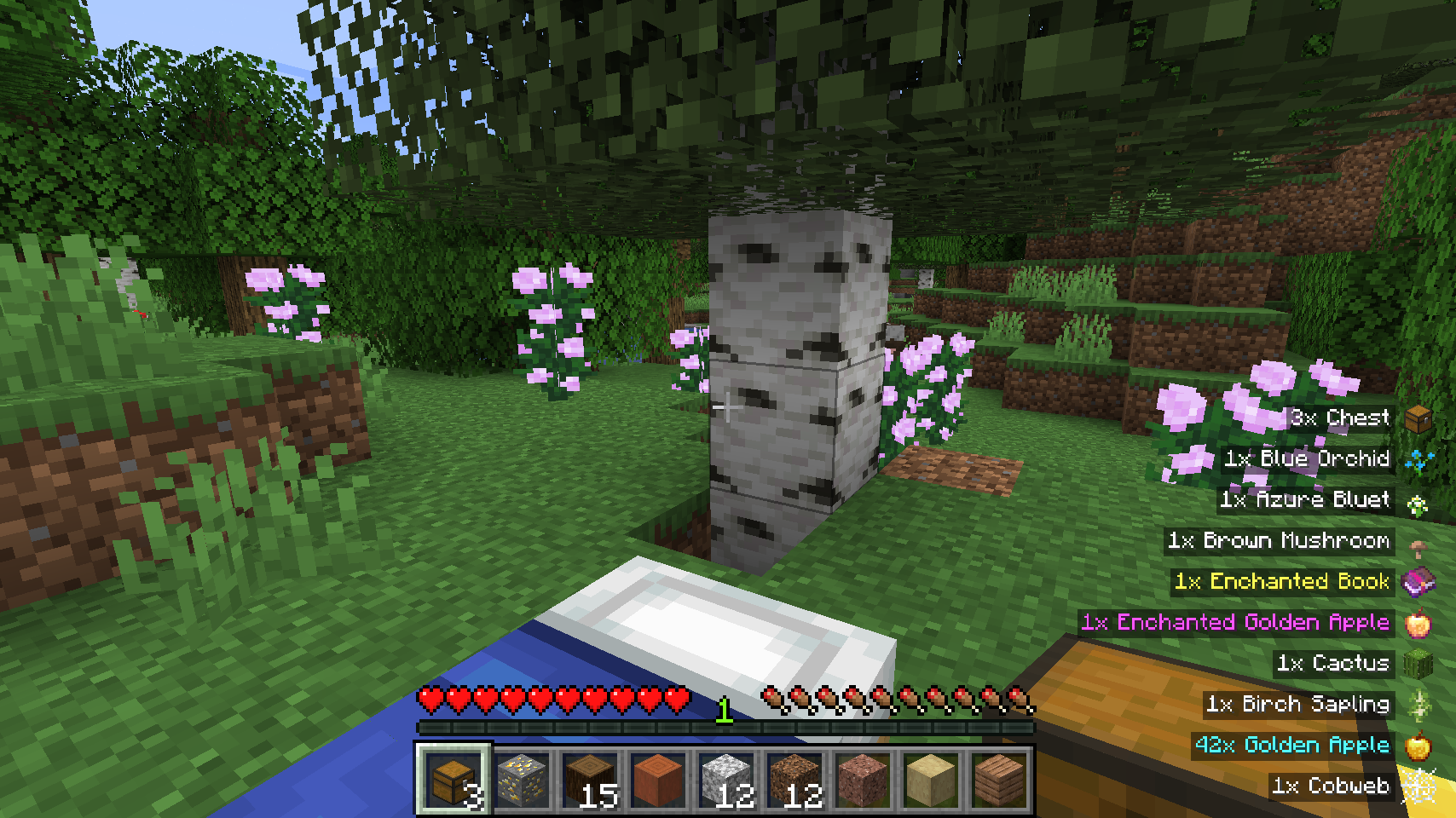 Compatibility and Technical Aspects
The Pick Up Notifier mod seems to be absolutely immaculate on a technical level because it functions as it's supposed to and never fails to mention an item that you pick up. As long as you have any version of Minecraft ranging from 1.18.2 to 1.11.2, you should be able to use this mod without any significant trouble.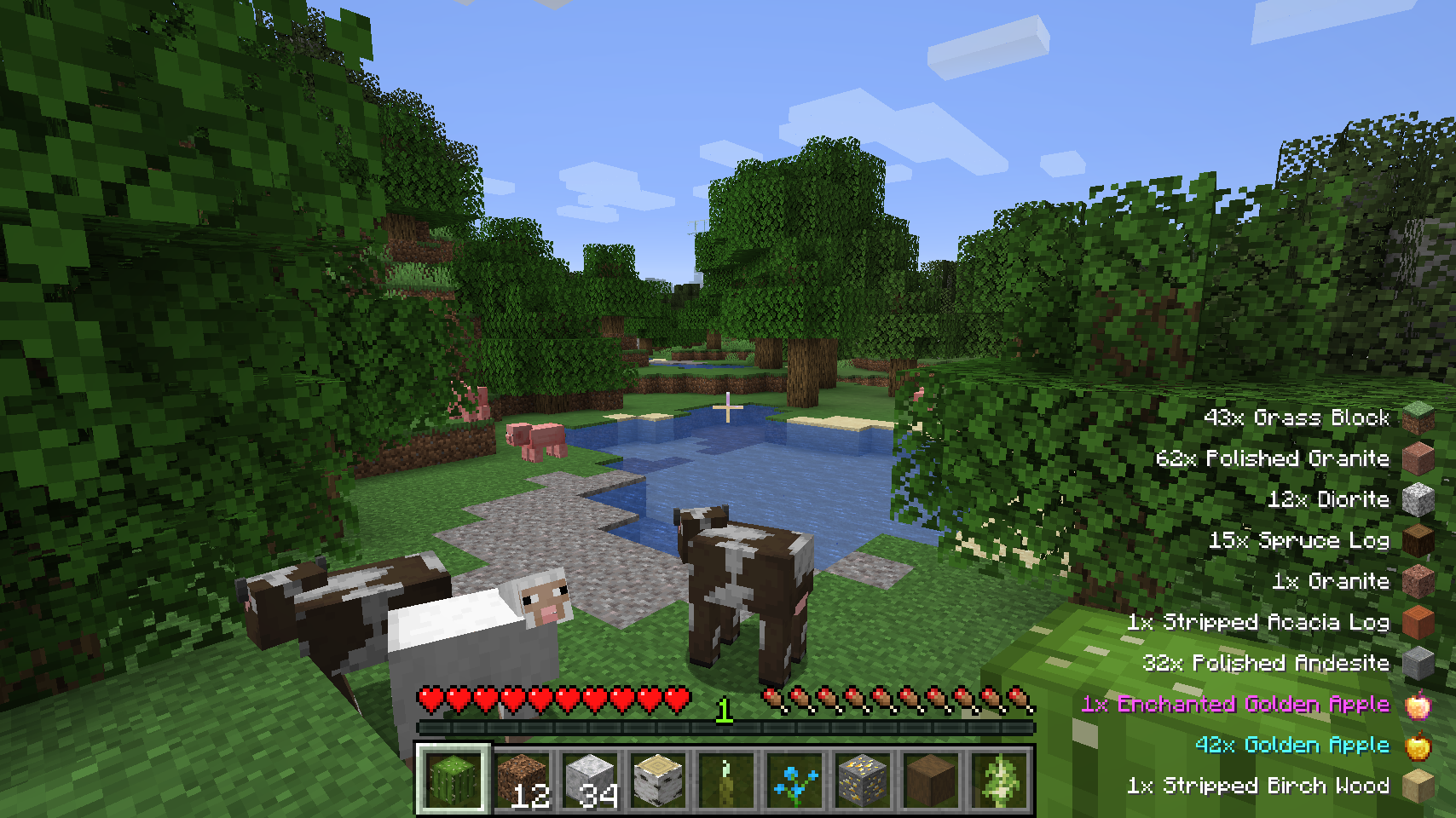 Conclusion
Overall, Pick Up Notifier is an extremely simple but highly useful mod that we absolutely recommend giving a shot to.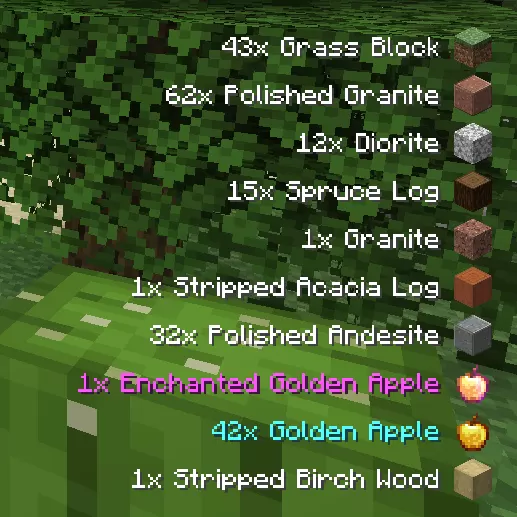 How to install Pick Up Notifier Mod?
Download and install the recommended Minecraft Forge for your Minecraft version.
Download the latest mod version for your Minecraft version.
Put the .jar file into the mods folder of your Minecraft installation.