IGauntlet is a Minecraft mod that many players are going to find highly entertaining as it's based on the Infinity Gauntlet that multitudes of people around the world are already familiar with. This is a Minecraft mod that you should definitely try out if you're a fan of the Marvel franchise but, even if you're not, this is still a worthwhile mod because it actually feels quite fun to use and implements distinct functionality that you can't really find in most other run-of-the-mill Minecraft mods.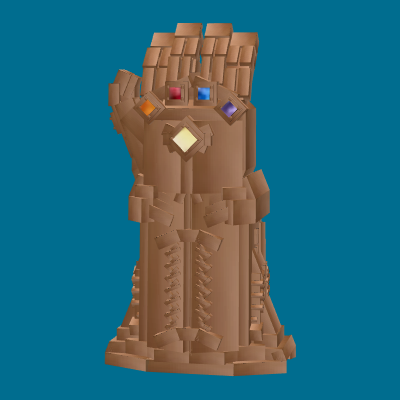 Features and Functionality
The IGauntlet mod basically implements the full-fledged Infinity Gauntlet into the Minecraft world and, while the mod is still a work in progress right now, it's still worth giving a shot to due to how enjoyable it is. As of right now, the only function that's been properly implemented is the ability to shoot lasers but, over time, the mod is going to receive updates that'll add fun new features to it such as the ability to teleport to different locations and the ability to freeze pretty much any entity in an instant. Soon, you'll also be able to make other entities fight for you and will also have access to the iconic snap power that'll eliminate 50% of all entities in a certain radius.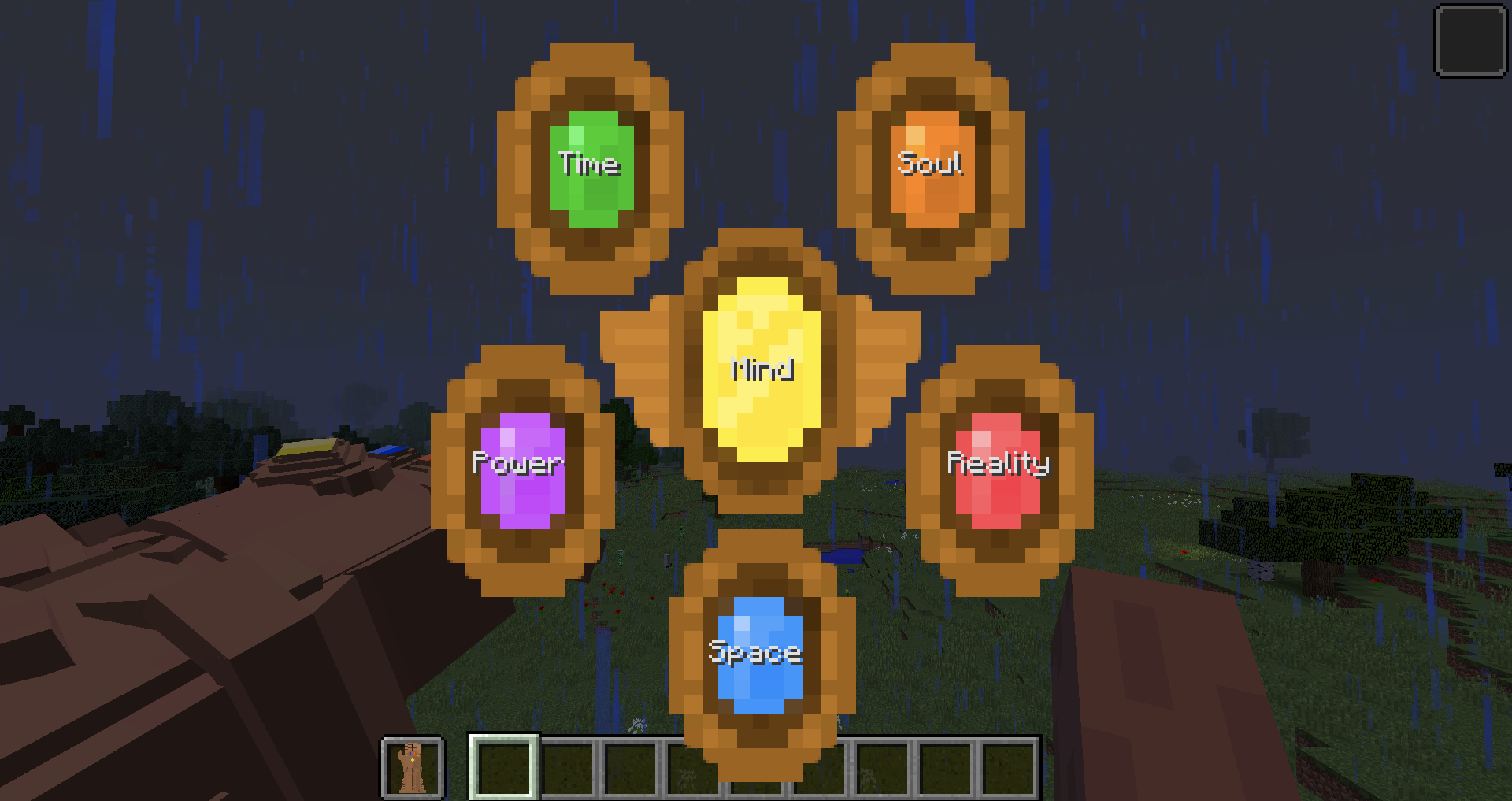 Compatibility and Technical Aspects
The IGauntlet mod seems to be free of any technical issues that would hinder your experience so, as long as you use it with version 1.12 of Minecraft, it's unlikely that you'll run into any major troubles.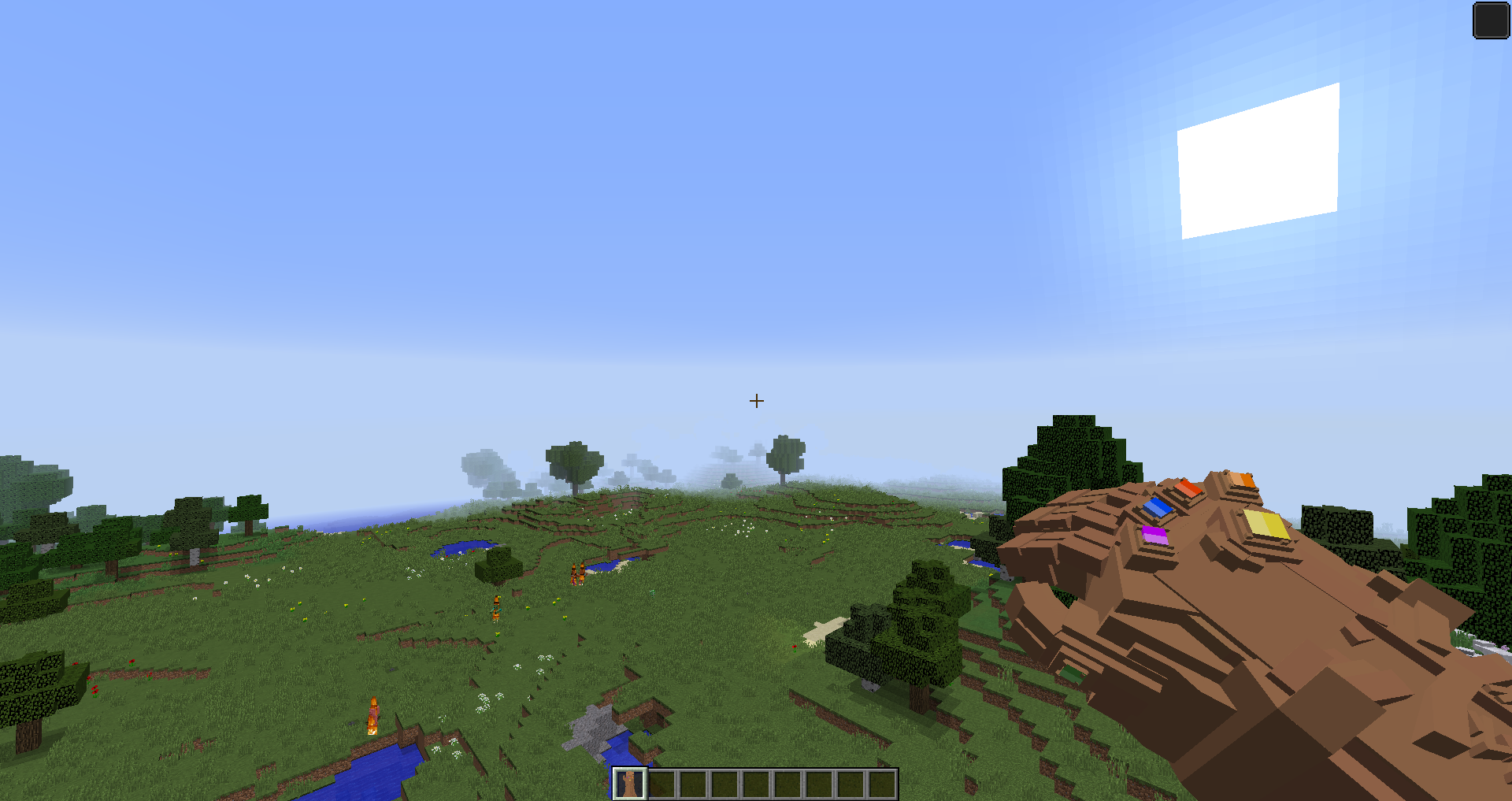 Conclusion
All said and done, IGauntlet is a mod that a lot of people are going to be quite pleased with because it's been designed to add an array of captivating features that players will have a delightful time utilizing as they make their way through the Minecraft world.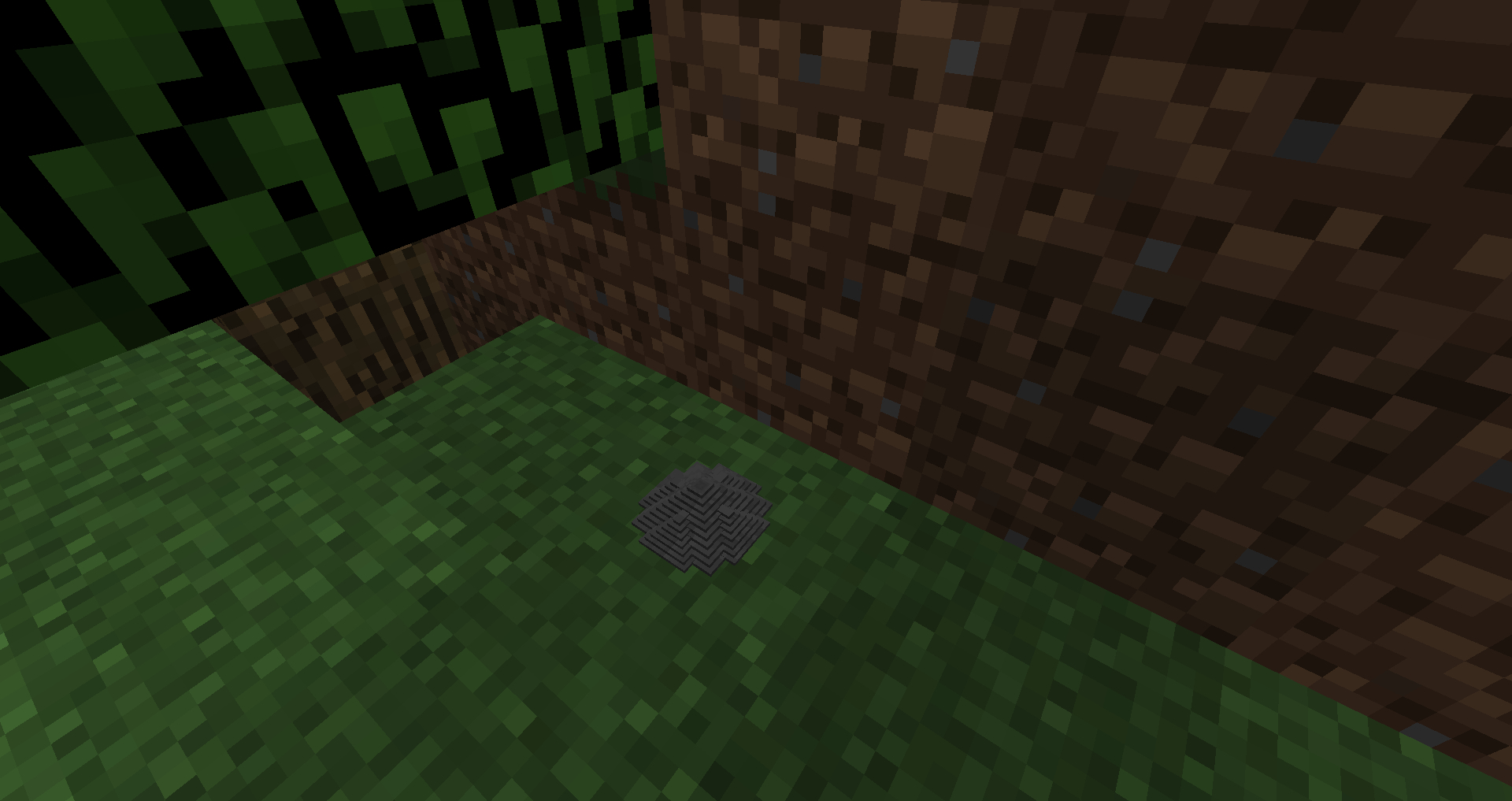 How to install IGauntlet Mod?
Download and install the recommended Minecraft Forge for your Minecraft version.
Download the latest mod version for your Minecraft version.
Put the .jar file into the mods folder of your Minecraft installation.