InventorySense UI is a Minecraft resource pack that, at the time of writing this, has only been out for a day and it's already received quite a bit of attention and praise from the community because it brings a lot to the table and, as far GUI based resource packs go, it's definitely one of the best to surface in recent times so you should absolutely give it a shot if you're looking for a way to overhaul the user-interface of Minecraft and remove some of the issues that hold it back from being a truly intuitive GUI.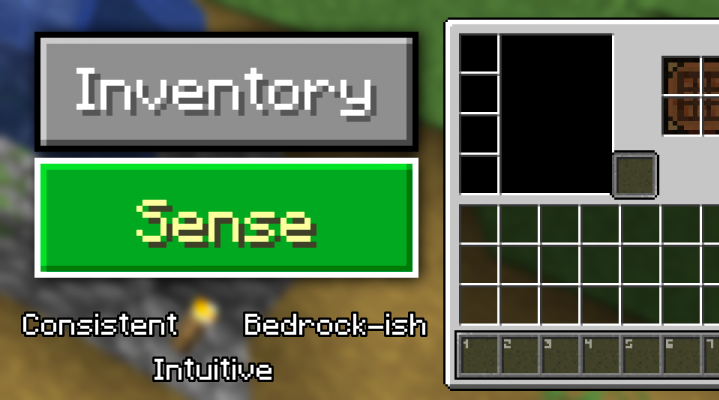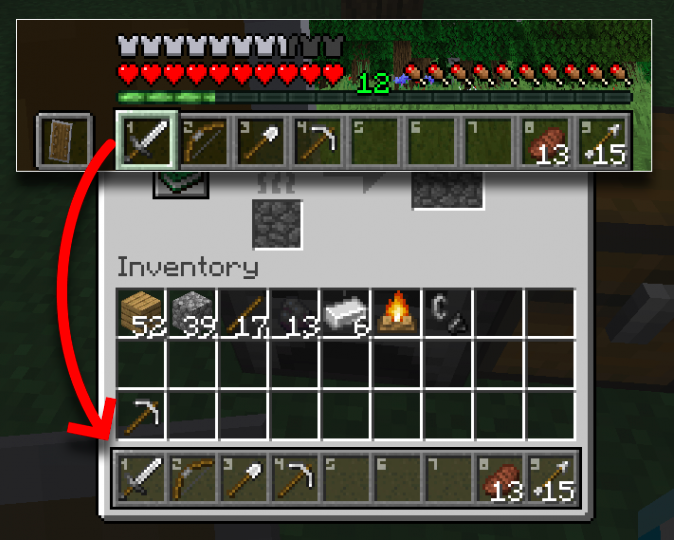 The InventorySense UI doesn't feature any large scale changes that would drastically change the way the GUI of Minecraft looks and operates but, what the map does offer, is a wide variety of subtle yet highly effective changes that'll significantly improve your overall experience with the interface. The biggest change that you'll notice in the pack is the fact that the appearance is quite consistent and every single part of the user-interface features the same art style as the rest. Alongside this, the mod adds numbers to hotbar slots, makes all text input slots black, adjusts the look of the buttons and makes an array of other helpful changes that make the user-interface of Minecraft a lot more intuitive to browse and use.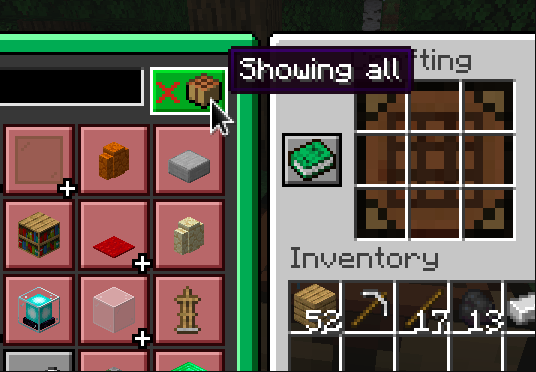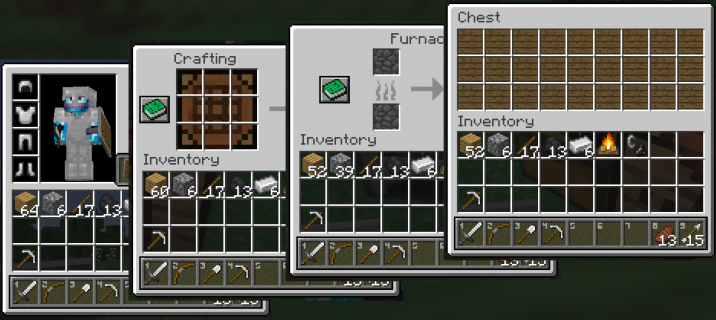 The texture resolution of the InventorySense UI resource pack is the standard 16×16 but this resolution doesn't really matter much in this case since the pack only alters the GUI of the game and this is why it likely won't cause any major performance drops as long as your system has above average hardware.
How to install InventorySense UI Resource Pack?
Start Minecraft.
Click "Options" in the start menu.
Click "resource packs" in the options menu.
In the resource packs menu, click "Open resource pack folder".
Put the .zip file you downloaded in the resource pack folder.