Kaishi's Weapon Pack is a top notch mod that implements tons upon tons of weapons into Minecraft that players can then use to wreak havoc on anyone who stands in their path. Of course, it goes without saying that this isn't really the most innovative mod out there since there have been plenty before this one that add new items into the game. However, even though it's not the most original mod out there, it's still worth trying out because its weapon design is actually really high quality and the amount of weapons that it adds to the game is quite insane as well.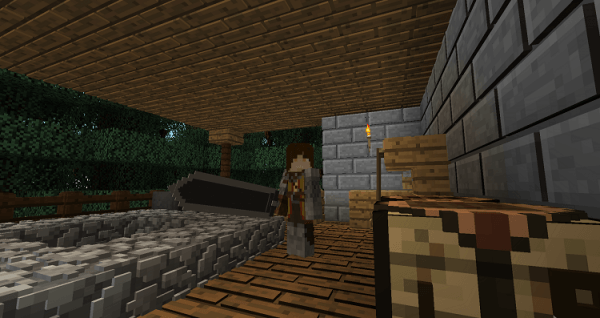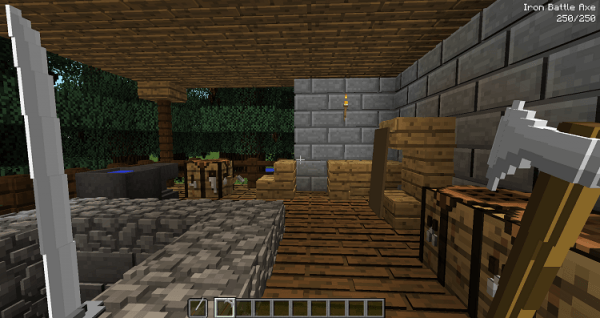 The Kaishi's Weapon Pack Mod features pretty much every single kind of weapon that you can imagine. The mod features one-handed weapons for those who want mobility, two-handed weapons for those who want to dish out absurd amounts of damage, claws for those who want to shred their enemies, axes for those who want to annihilate anyone who stands before them, lances for those who want to keep their foes at range and various other kinds of weapons as well. The variety of weapons that this mod features is absolutely incredible and is one of the main reasons you should consider trying it out.
Mod Showcase:
Aside from weapons, Kaishi's Weapon Pack also features a very useful set of armor that you can get your hands on known as the Catarina Armor. The Catarina Armor's durability is close to that of diamond which is quite impressive. Perhaps the best thing about this mod is that its recipes aren't all that demanding so you'll be able to craft most of the weapons with ease and won't need to worry about spending countless hours trying to find rare and expensive materials just to craft a single weapon.
How to install Kaishi's Weapon Pack Mod?
Install Minecraft Forge.
Put the mod's .jar file you downloaded into mods directory.
Download Links for Kaishi's Weapon Pack Mod
for Minecraft 1.10.2 / 1.10 / 1.9.4
Credit: NoelRoadman – Original Thread on CursForge