Levels is an extremely creative and innovative mod that adds a ton of depth to how the weapons and armor function in Minecraft. If you've ever played MMORPGs before then, you're probably familiar with the in-depth item systems that they come with. Items exist in many different forms, and they have various stats according to these forms, certain items are also capable of leveling up if you keep using them and, by leveling up, these items unlock new powers. The Levels implements a simple system into Minecraft, and it makes things a lot more enjoyable because it makes it so that the items aren't so one dimensional anymore.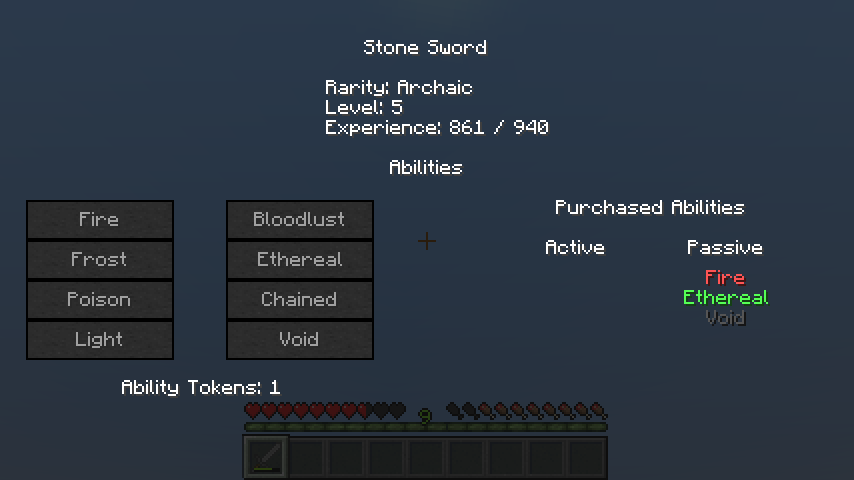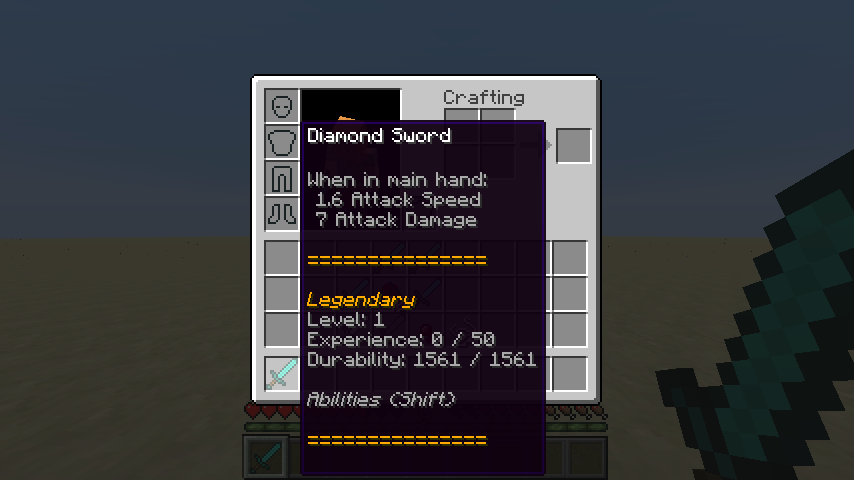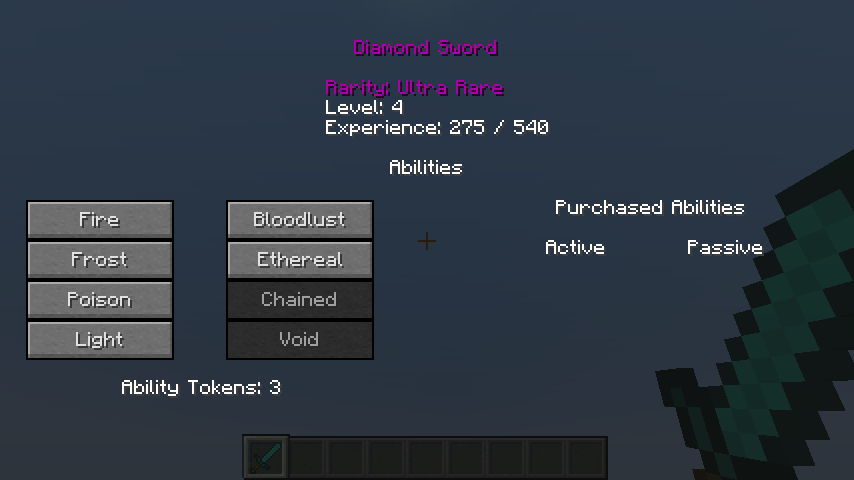 Onto the specifics, the primary features of the Levels mod include full-fledged sword and bow leveling systems. As you keep using your weapons, they'll gain experience and, after a while, they'll level up if you keep using them. Items that level up will have better stats and will, therefore, serve you much better in battle. Upon leveling, certain items will also get special abilities that you can utilize to wreak havoc on your opponents such as the ability to set enemies on fire or the ability to freeze enemies in place. There's also an item rarity system similar to the one you'd fine in a lot of MMORPGs. There are five different rarities and the stats of your item increase or decrease quite significantly depending on how rare it is.
Other than the weapons, the Levels mod has been designed for armor as well and functions quite similarly for them. There are nine different armor abilities to unlock, and each one of them can make the difference between you living or dying in battle. It's important to keep in mind that the abilities follow a sort of rarity system too and the ability that your item gets upon leveling up is completely random. All said and done, Levels is an extraordinary mod that adds an in-depth and engaging item leveling system into Minecraft.
Levels Mod Features
Sword & Bow leveling, experience, ability, and rarity systems.
Armor leveling, experience, ability, and rarity systems.
Enemy Leveling!
12 different Sword & Bow abilities.
9 different Armor abilities.
Mod compatibility.
Levels Mod Update Logs
Added a tiered ability system.
Added new ability: Soul Bound.
Fixed a couple Gui bugs.
Changed basic rarity color to white; changed archaic rarity color to pink.
Fixed Chained ability bug in which it damaged the player whenever triggered.
Fixes crash on server load.
Removed randomized abilities. Abilities can now be picked by the player.
Removed some abilities. Also removed some leveling systems temporarily.
Re-built leveling system from the ground up.
Re-worked rarity bonuses and all abilities
How to install Levels Mod?
Download and install the recommended Minecraft Forge for your Minecraft version.
Download the latest mod version for your Minecraft version.
Put the .jar file into the mods folder of your Minecraft installation.