Mobs Come Alive is an exceptional resource pack that's been designed with an idea that we don't usually see in Minecraft packs. Most traditional Minecraft packs are usually created with the intention of overhauling the textures of the game's terrain and items in order to enhance the overall look of the game but the Mobs Come Alive pack has been made with different intentions entirely. As the name suggests, the pack has been designed for the purpose of revamping the designs of the mobs in Minecraft and, all said and done, it definitely does an exceptional job of it so we highly recommend giving the pack a shot.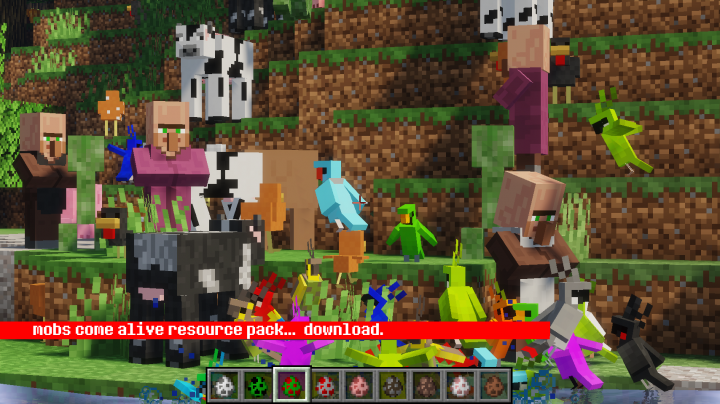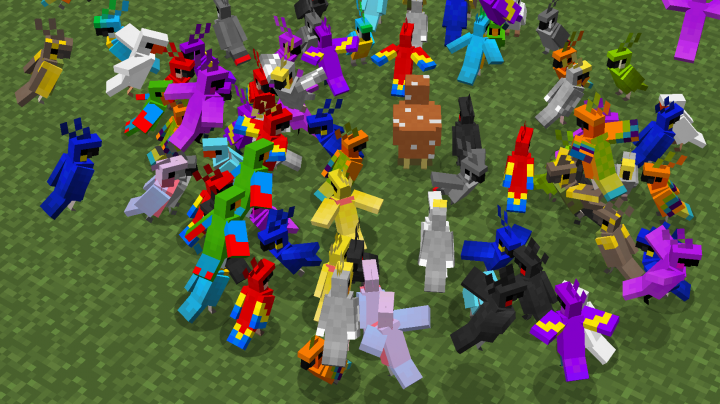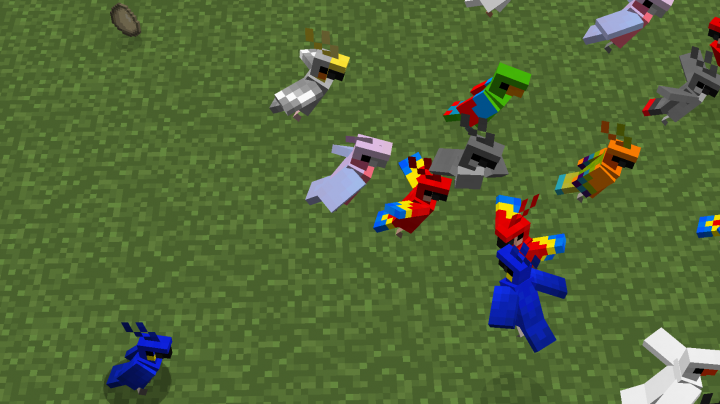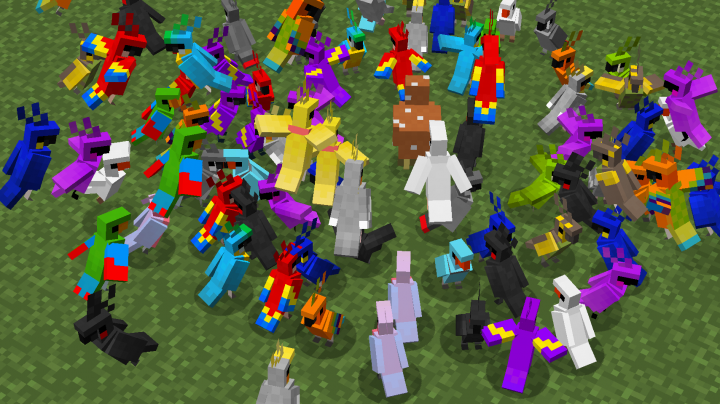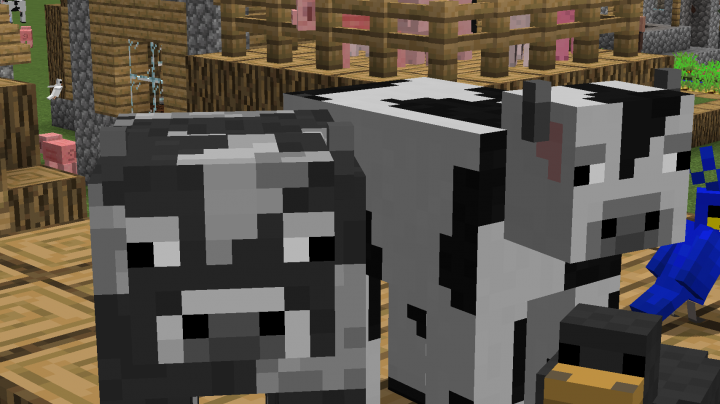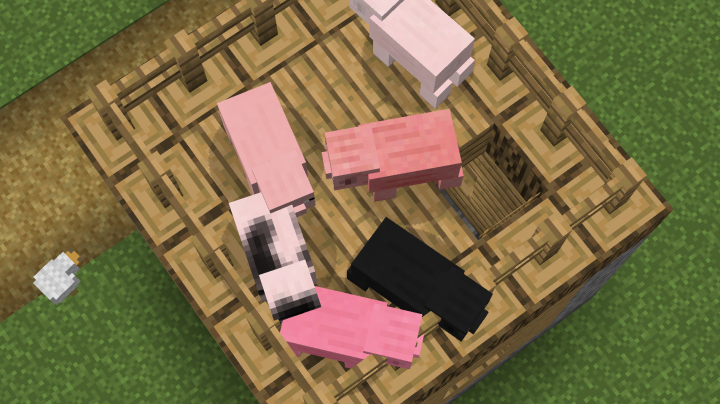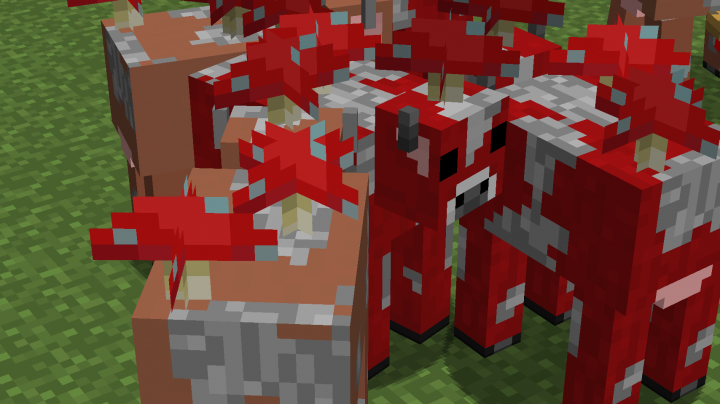 The Mobs Come Alive introduces alternative textures for various different mobs in Minecraft such as livestock, parrots, creepers, bears, endermen and various others. The textures featured in this pack are some of the best we've seen as far as mob specific textures go and they definitely manage to make the game world seem a lot livelier. Each individual mob texture is filled to the brim with an insane amount of detail and the colors behind all the textures are a sight to behold as well.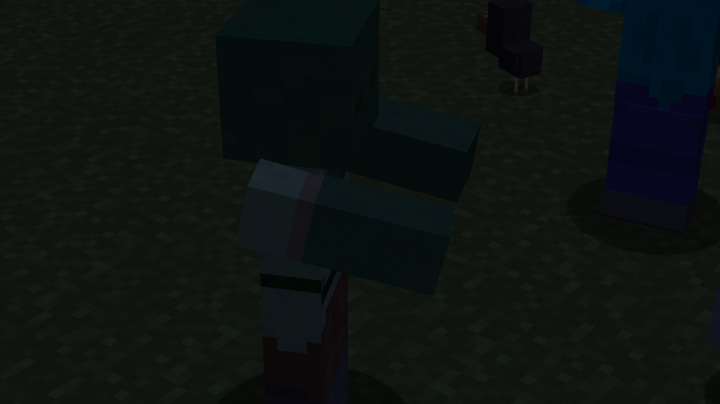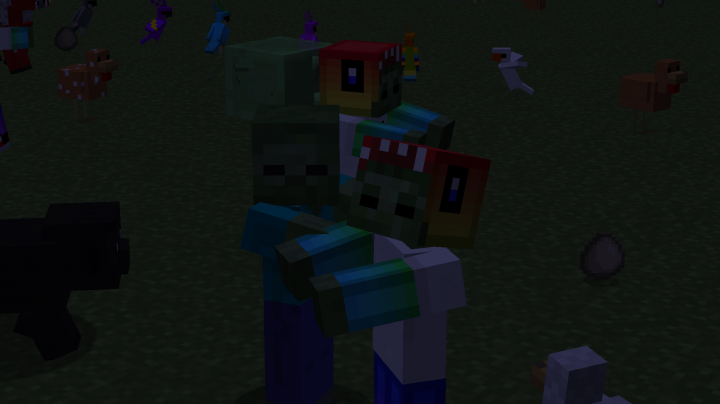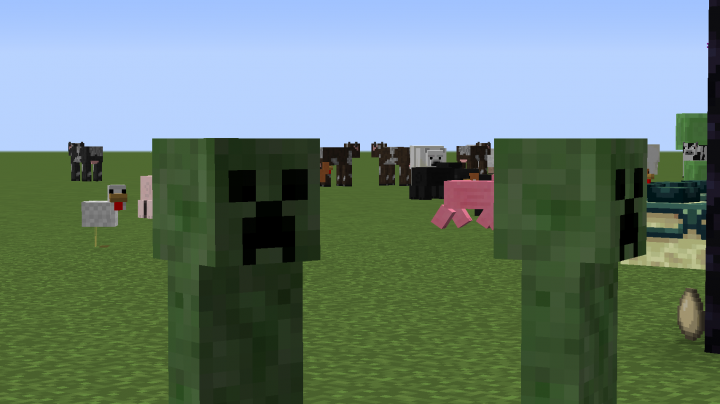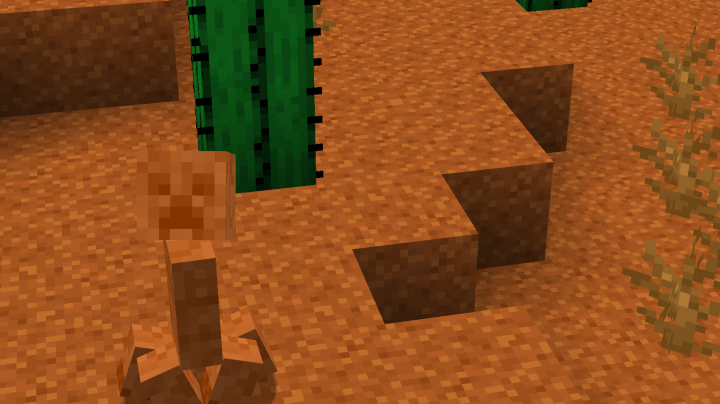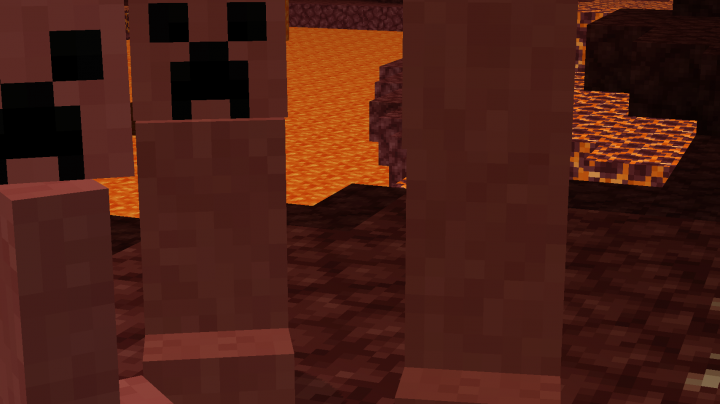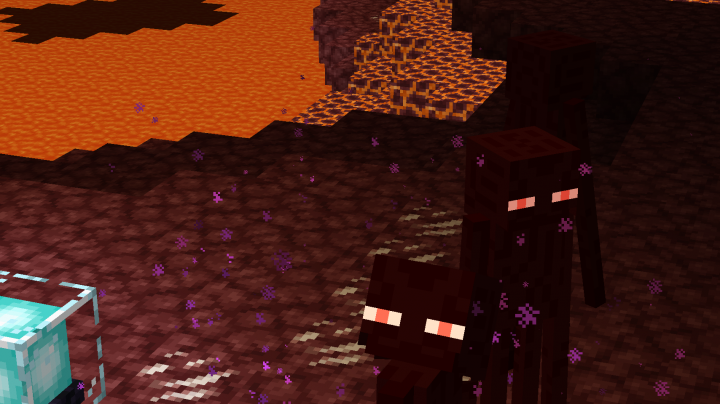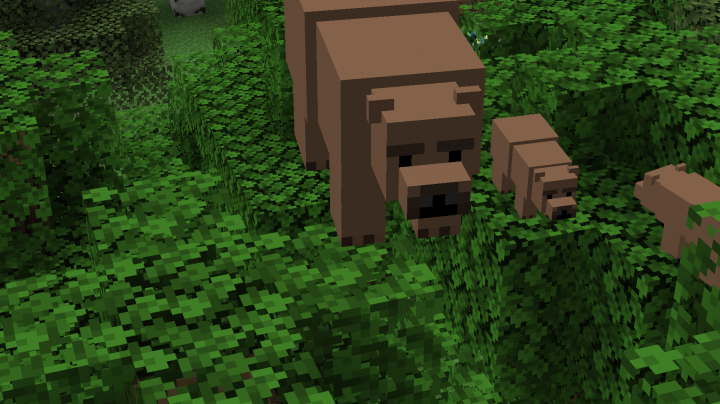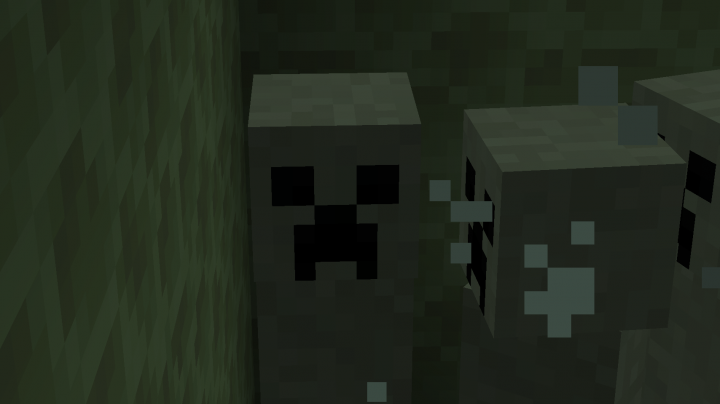 The Mobs Come Alive resource pack's textures have the standard resolution of 16×16 which should definitely come as great news to players with low-end PCs as the low resolution will allow them to run this resource pack without having to worry about any frame-rate related issues surfacing and hindering their experience.
How to install Mobs Come Alive Resource Pack?
Start Minecraft.
Click "Options" in the start menu.
Click "resource packs" in the options menu.
In the resource packs menu, click "Open resource pack folder".
Put the .zip file you downloaded in the resource pack folder.