Personal Cars is a mod for players who've always fantasized about driving a car around the world of Minecraft but at insanely fast speeds. This mod is definitely one of a kind because the experience that it offers is something that simply cannot be matched or compared to other Minecraft mods. It's highly recommended that you give this mod a shot, even if you aren't a huge fan of driving cars around, because it's going to give you a delightful time and it offers something that you can't really find in most run-of-the-mill Minecraft mods.
The Personal Cars mod basically adds a bunch of different kinds of cars into Minecraft and gives players access to all the tools they need to put them together. One important thing worth remembering about this mod is the fact that, in order to use the cars that it implements, you'll actually have to build them first and building them is actually a fairly lengthy process because you have to craft parts first and these parts then have to be combined together in order to make the actual car. However, while the process can certainly feel a bit tedious, it's more than worthwhile because the cars are absolutely delightful to drive.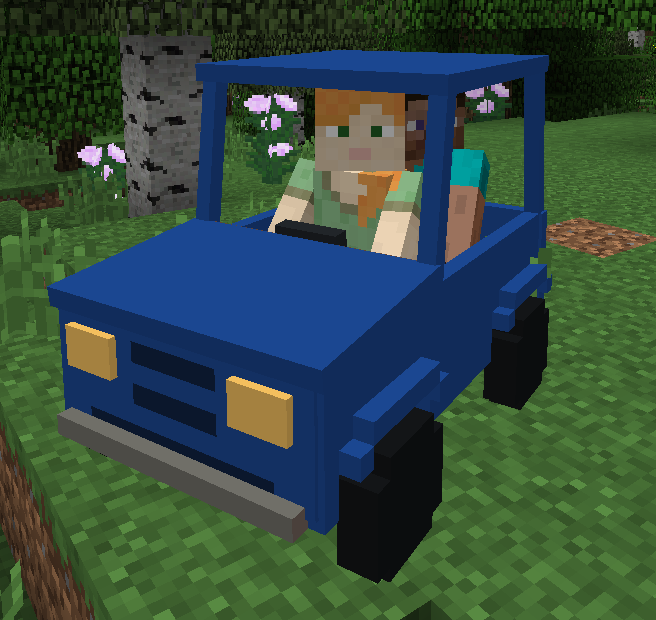 As of right now, Personal Cars adds five different kinds of cars into the world of Minecraft and the best thing about this mod is the fact that, alongside looking unique, all of its cars feel unique to control as well since they all have their own top speed, acceleration and, of course, handling values. One crucial thing that you'll need to remember, though, that cars can be paired with keys and this is actually an important security measure since it allows players to make sure that only they can access their car through the paired key.
How to install Personal Cars Mod?
Download and install the recommended Minecraft Forge for your Minecraft version.
Download the latest mod version for your Minecraft version.
Put the .jar file into the mods folder of your Minecraft installation.