While Minecraft has its share of deep dungeons and bitter fights with brutal mobs, there are ways it could still be improved to make it a better fantasy type game. The Shipwrecks mod is a highly popular mod among those who use McMMO and other who want their Minecraft experience to be more like playing an RPG. The mod adds a number of working boats to the game which you can use, boats like schooners, rowboats, sailing boats and even a jet ski. The best part about the mod is its namesake though – you will get shipwrecks spawning all over your world, wherever the land meets the deep water.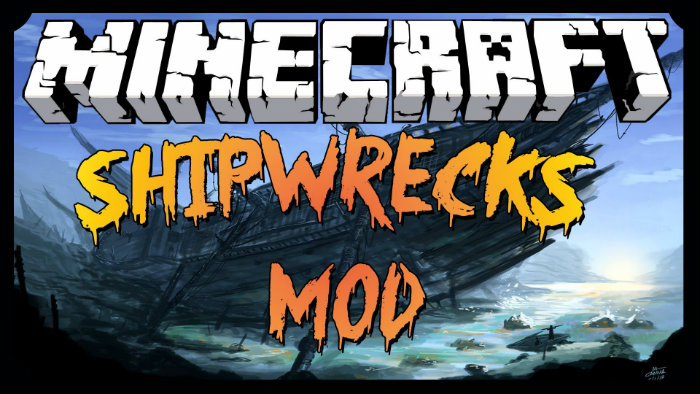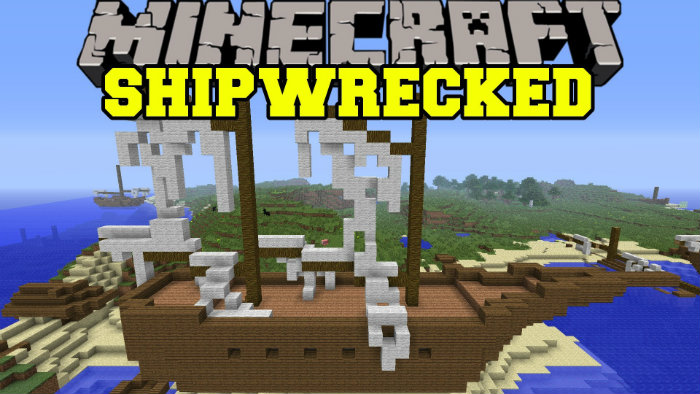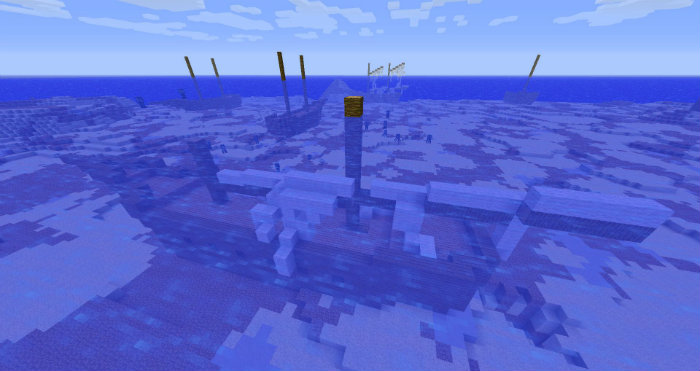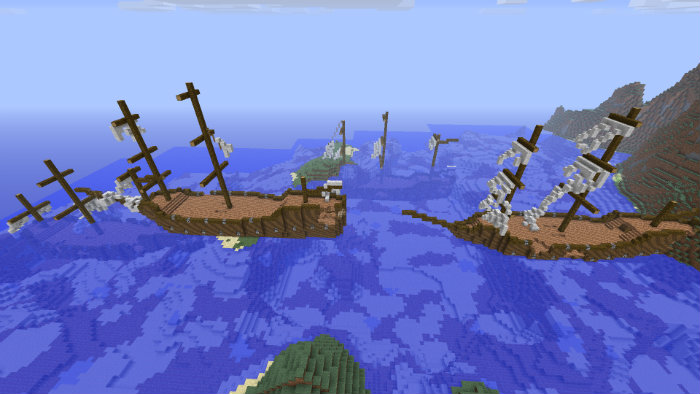 With the config file you can adjust the size of these wrecked ships as well as the minimum and maximum distance between wrecked ships. It should be noted that larger ships tend to carry better loot, and wrecked rowboats and other small ships have nothing at all in them; they're just for looks, more or less. With the Shipwrecks mod, traveling the seas is finally a more interesting prospect since you don't just see endless expanses of blue. The mod also makes survival islands all the sweeter since the wrecked ships have a chance of spawning on them.
The ships are made from different materials too. One might be made of wood while the next has a lot of stone bits and pieces throughout. You get a cool diving suit to make exploring these wrecked ships a bit easier, but not everything about the Shipwrecks mod is nice. It also introduces the piranha, a nasty little fish that hangs around shipwrecks and attacks any players who wander too close. They're not a problem in a 1v1 situation, but there are usually a dozen or more of them together in a school, and that means you can get ripped to shreds pretty quickly.
Shipwrecks Mod for Minecraft 1.8 Changelogs
Fixed a bug that caused an Entity ID conflict.
Added an option in the config to disable the Diving Suit.
Shipwrecks will now appear in Deep Oceans, Frozen Oceans, and on Cold Beaches.
Download Links for Shipwrecks Mod
for Minecraft 1.8 – Forge Required
Credit: TheWinslow