If you're a fan of Disney's latest movie, Frozen, you might really like the Frozencraft mod. Not only does it add a number of familiar faces from the movie to your Minecraft world, but by simply walking up and right clicking on these characters, you'll get familiar quotes from the film playing in your game. There are unique armor sets as well, which allow you to look like a number of different Frozen characters on the fly, but not all the armor sets are purely cosmetic. For instance, you can get a dress and garb like the one Elsa wore in the movie, which will let you throw snowballs, walk on water and lava, and more.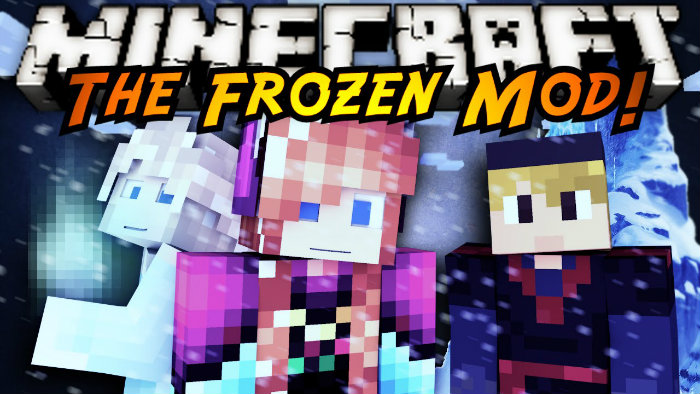 With all the new equipment and mobs, you also get a number of new items, many of which are needed to craft the new gear. That said, even though they aren't hostile to start with, you'll be killing lots of the new custom mobs if you want to collect the items necessary to deck yourself out in proper Frozen attire. While the Frozencraft mod does add a few new items, monsters and features to Minecraft, it manages to do it without breaking the balance of the game. For that, this mod is worth a look.
Frozencraft Mod for Minecraft 1.8 and 1.7.10 Changelogs
How to install Frozencraft Mod?
Use the installer to install Minecraft Forge client
Put the mod's jar in .minecraft/mods
Launch your Minecraft using the profile "Forge"!
Done!
Download Links for Frozencraft Mod
for Minecraft 1.8
for Minecraft 1.7.10
Credit: wuppy29 – Website: wuppy29.com