The Last Smith is a mod that recently surfaced as an add-on to the Slashblade mod. For those who aren't familiar with Slashblade, it's a mod that adds an extremely intriguing weapon into the game that players can use to wreak havoc on their foes. Slashblade was a great mod but one thing that held it back was the fact that it didn't have much content to offer other than a single katana and this is why it become rather repetitive after a while. Fortunately, though, The Last Smith is an add-on that remedies this issue completely by adding a whole bunch of content to the mix.
Features and Functionality
The Last Smith is a mod that adds an array of blades to the game that players can use. Although The Last Smith isn't the first mod to add weapons of this particular sort into the game, it's still one of the best mods of its particular kind because the weapons that it brings to the table have some extremely innovative designs and they all feel distinct to use. Each individual weapon featured in this mod has its own unique identity and using them all feels completely different. Alongside the weapons, The Last Smith also adds a bunch of other story based content that you can also enjoy.
Compatibility and Technical Aspects
The Last Smith is currently available for version 1.12.2 of Minecraft and doesn't seem to have any major bugs or issues that would surface and hinder the experience for players in any way so you should feel free to use this mod without worrying about any technical issues.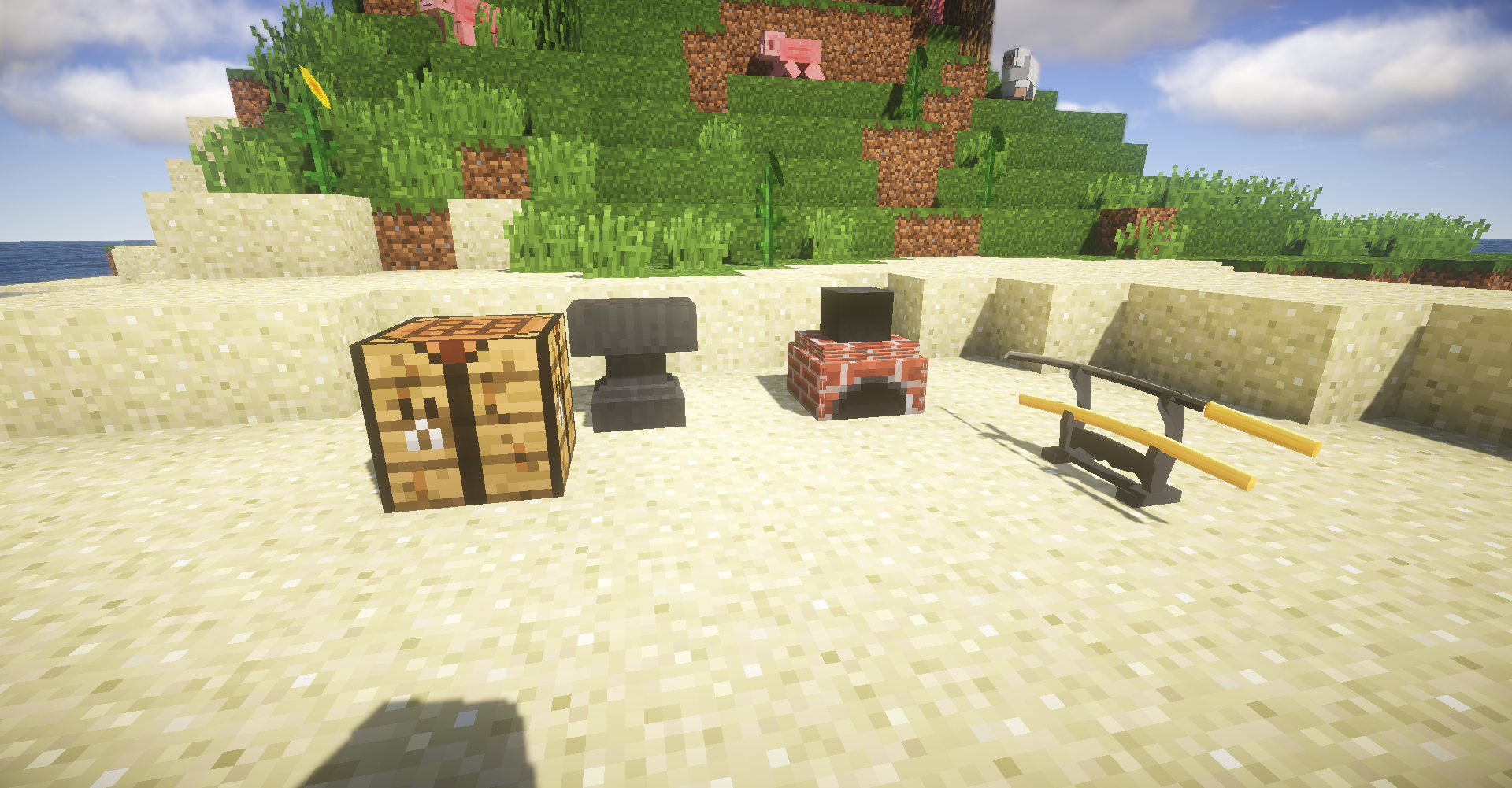 Conclusion
While most add-on mods rarely cease to impress, this doesn't seem to be the case with The Last Smith because it offers tons of exciting content that makes Minecraft feel refreshing and engaging.
How to install The Last Smith Mod?
Download and install the recommended Minecraft Forge for your Minecraft version.
Download the latest mod version for your Minecraft version.
Put the .jar file into the mods folder of your Minecraft installation.