Void Monster is a pretty creative little mod that's unlike most traditional Minecraft mods we see because it hasn't necessarily been designed to add more convenience to the gameplay experience. A significant portion of Minecraft mods either focus on adding unique new content to the game or on making the gameplay feel more convenient. However, the Void Monster takes a different approach. The mod's actually been designed to give players an extra bit of challenge whenever they're exploring the world of Minecraft. If you're looking for extra in-game convenience, this mod isn't really going to do that job but, if you want to make things a bit more challenging when you play Minecraft, the Void Monster mod might just be the perfect choice.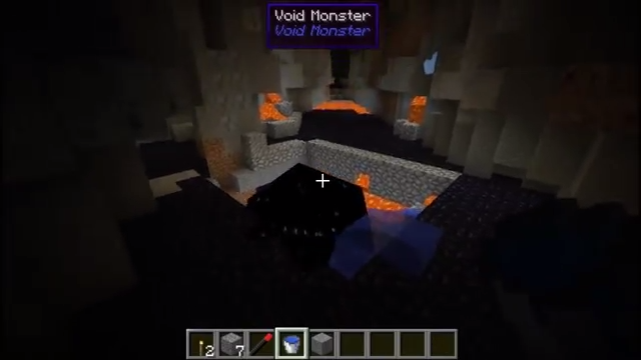 The Void Monster mod basically implements a new creature from the void into Minecraft, and the sole purpose of this creature's existence is to pursue and hunt you for the entirety of its existence. The creature won't be able to get to you at all times, but you'll definitely feel its presence whenever you traverse through the world of Minecraft because it'll constantly be howling and gnarling as it looks forward to the day it finally gets its hands on you.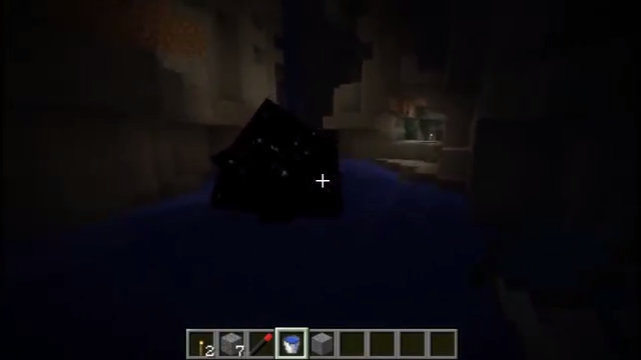 It's imported to remember that the Void Monster is actually a potent foe that's capable of dealing an insane amount of punishment. The mob can take down any unarmored character within three hits and, on top of this, it can even heal itself every single time it successfully lands a strike on a player. If you somehow manage to kill the Void Monster, you'll be heavily rewarded because it gives out quite a lot of useful drops but keep in mind that this won't get rid of the mob permanently because the spawn timer for a new one will begin as soon as the first one dies.
Drops:
Diamond (2-8)
Fortune III Enchanted Book (1)
Infinity I Enchanted Book (1)
Protection IV Enchanted Book (1)
Ghast Tear (1)
Glistering Melon (2-5)
Emerald (2-6)
Ender Pearl (1-3)
Eye Of Ender (1-3)
Fire Charge (2-8)
Nether Wart (8-22)
Nether Star (1-2)
Obsidian (6-16)
Gunpowder (8-12)
How to install Void Monster Mod?
Download Forge installer, open it and install
Open the Minecraft Launcher and select Forge in the profile list
Click Edit Profile and then Open Game Dir, this opens the game folder
Create a new folder called mods
Download the mod and put it into the mods folder
Download Link for Void Monster Mod
for Minecraft 1.7.10
Credit: ReikaKalseki – Original Thread on CurseForge