The Monster Spawn Highlighter mod is the perfect tool for players who are building mob spawners for the first time. With some values given through the mod's GUI, different blocks will appear with different colors covering them. These colors will represent what kinds of mobs can spawn on the given block. Different colors mean different mobs will spawn on different blocks. This is great for letting you know if your livestock spawner has enough light to stop baddies from spawning, or if your mob spawner will spawn every kind of monster you want it to spawn. This tool is very useful, if hard to understand.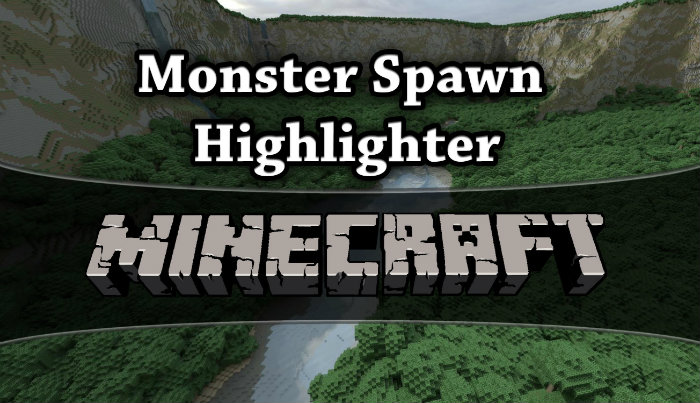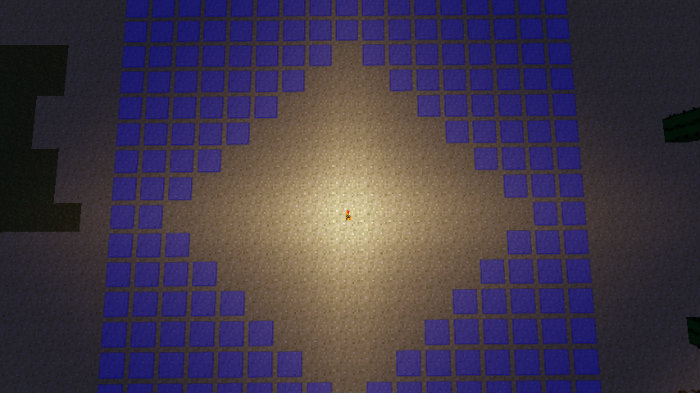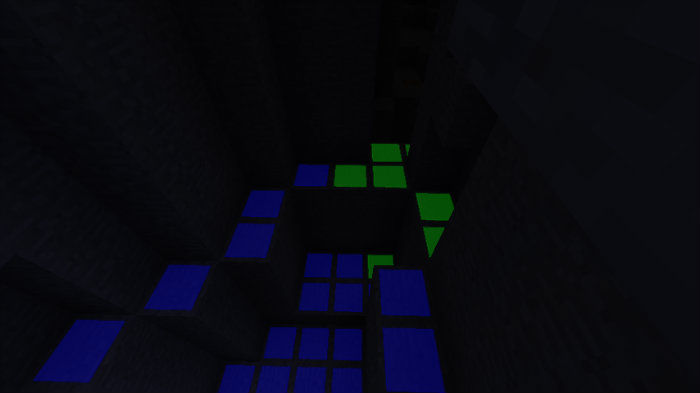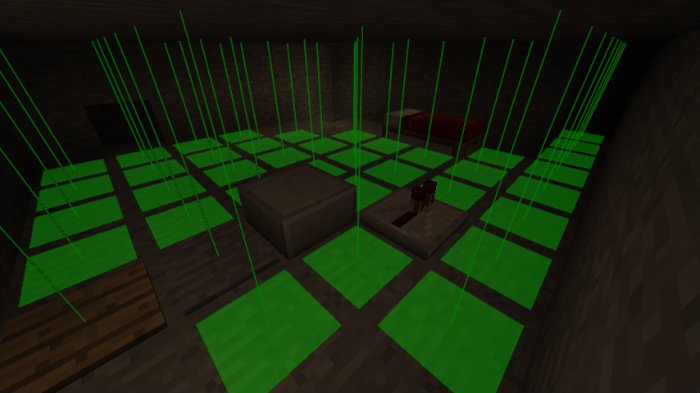 Contrary to what some players think about the Monster Spawn Highlighter mod, it doesn't actually highlight mob spawners which naturally occur in dungeons – you know the little boxes with the spinning, burning mob inside that spit more out every 30 seconds or so. If you're looking to find these you might want some sort of X-Ray mod to see through all the dirt and rock, as well as a mod which allows you to break spawners and pick them up, for moving them into your own spawner machine to increase its output by a drastic amount.
Monster Spawn Highlighter Mod for Minecraft 1.7.10 Changelogs
Settings properly save to the configuration file.
Versions are now inlined into code at compile time.
Added an ingame configuration GUI.
How to install Monster Spawn Highlighter Mod ?
Install Forge and LunatriusCore.
Just drop the file into your mods folder.
Have fun!
Download Links for Monster Spawn Highlighter Mod
for Minecraft 1.7.10
Credit:Lunatrius – Website: mc.lunatri.us