World War l is a resource pack that, as you can tell by the name, has been based on the First World War and has been designed for the purpose of providing players with visuals that are certainly out of the ordinary as far as Minecraft resource packs go. Given this pack's style and design, it's basically the perfect pack for players who frequently try out PvP servers because its visuals are the perfect fit for servers of this particular sort. It's important to highlight before going into any further details regarding the pack that it just came out so it's missing some textures but, over time, these are sure to be added through updates.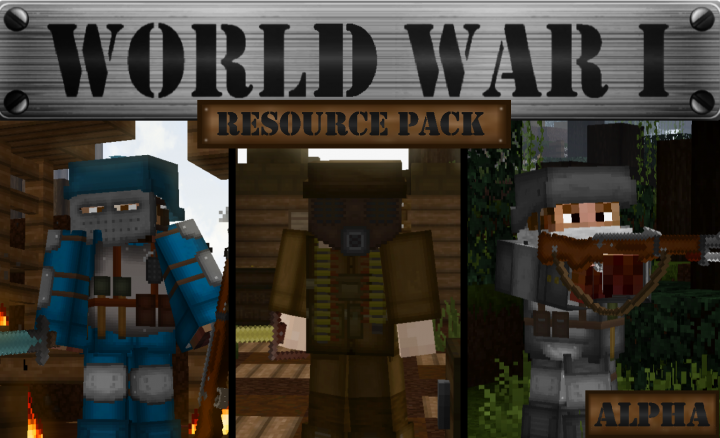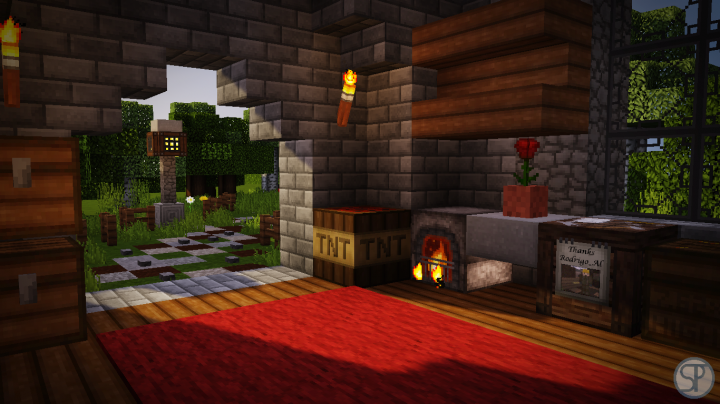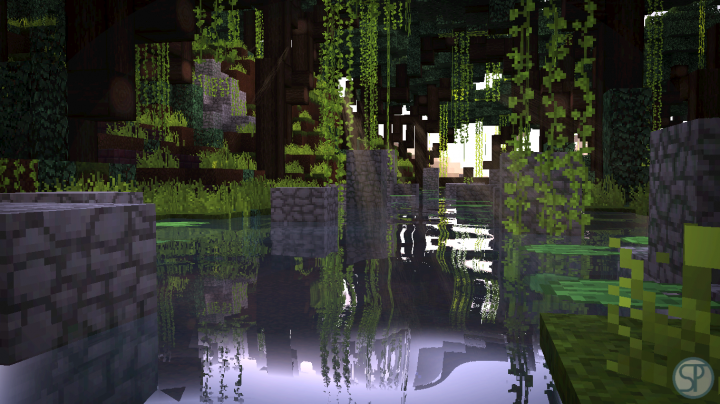 The World War l resource pack consists of textures for weapons and uniforms of the First World War and, on top of all this, it even features some subtle yet effective improvements for the textures of Minecraft's environment and these improvements actually have a huge impact on PvP sessions due to the clarity that they bring to the table. It goes without saying that this isn't really the pack to go with if you're looking for visuals that'll elevate your gameplay experience to a whole new level but, on the other hand, it's definitely a great choice for players who want to try something fresh and out of the ordinary.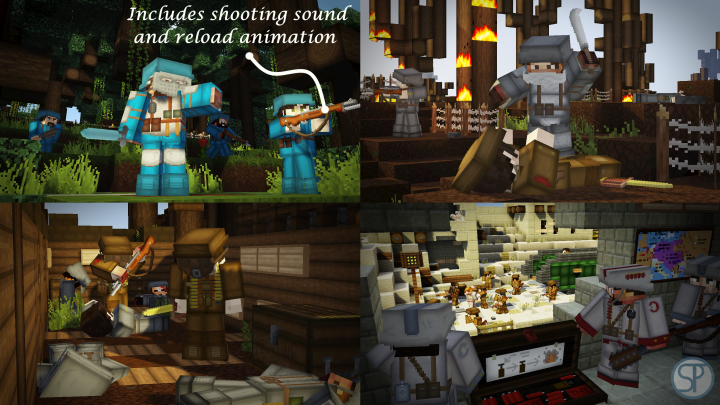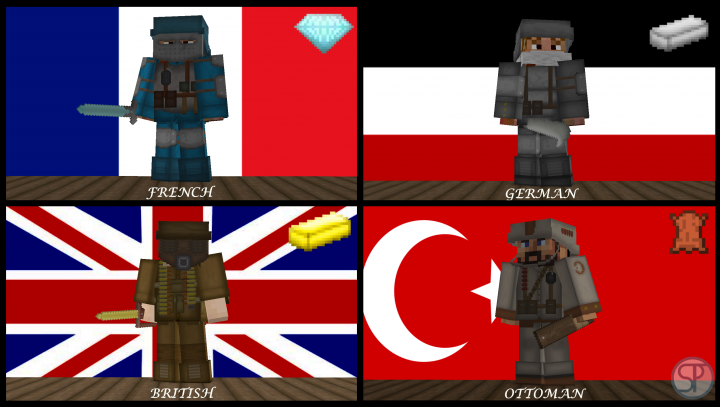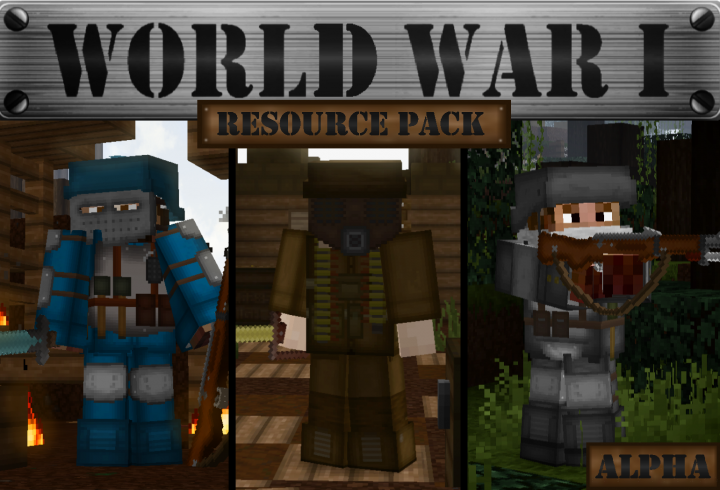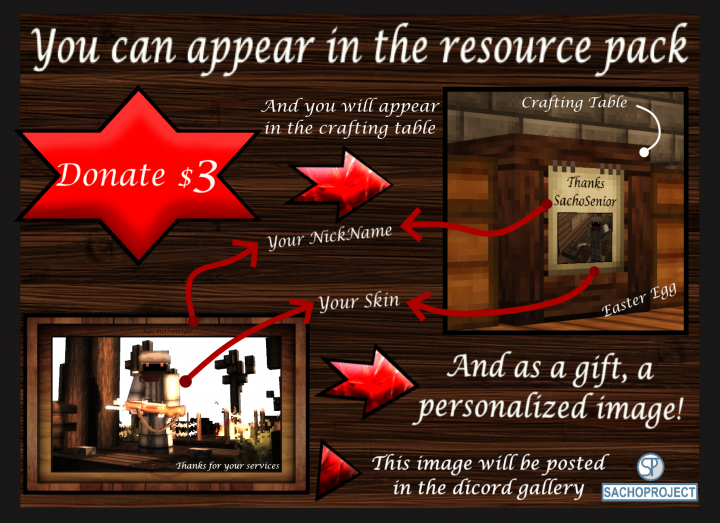 The textures of the World War l resource pack have a resolution of 32×32 which isn't that far off from the usual 16×16 and this is why it's highly unlikely that you're going to have frame-rate related troubles with the pack as long as you play Minecraft on a PC that can handle the vanilla version of the game.
How to install World War l Resource Pack?
Start Minecraft.
Click "Options" in the start menu.
Click "resource packs" in the options menu.
In the resource packs menu, click "Open resource pack folder".
Put the .zip file you downloaded in the resource pack folder.