BasketCase is a storage based Minecraft mod that may not add anything too innovative or groundbreaking to your Minecraft world but is still a mod that'll be worth quite a few people's while. If you're simply looking for an effective means of storage then the BasketCase should definitely suffice as it features a really effective form of portable storage and, alongside this, one of the big highlights of this mod is that its content can be used for decorative purposes as well because, other than being effective for storing items, it looks great as well.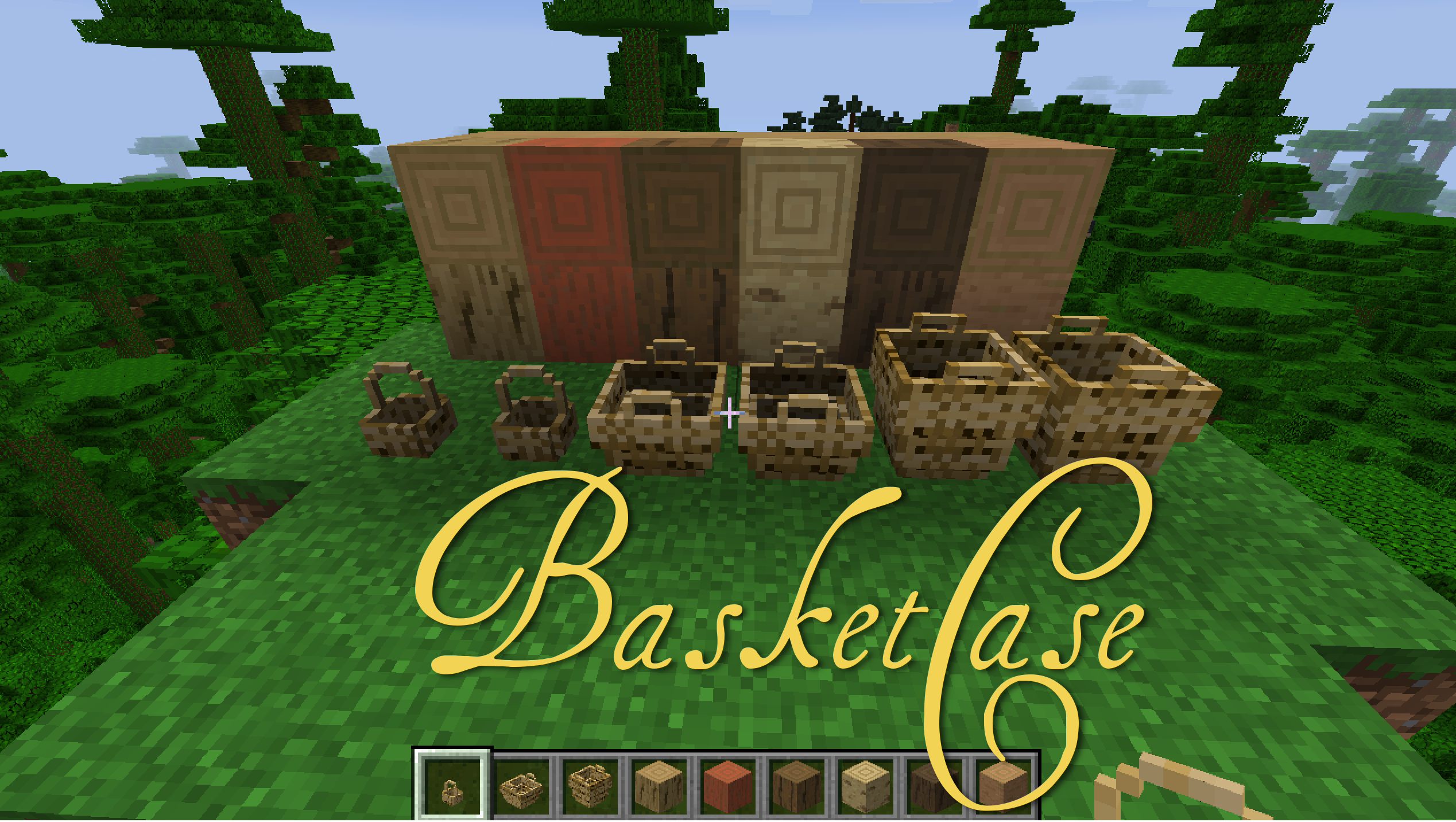 Features and Functionality
The BasketCase mod basically adds a bunch of different wicker baskets to the Minecraft world and these, of course, will provide you with portable storage and you'll be able to carry them around in your hotbar. As mentioned earlier, the baskets in this mod can be used for decorative purposes as well and this is mainly due to how great the models look. One important thing to keep in mind is the fact that the storage space of these baskets isn't particularly large and crafting them takes a bit of additional effort as well but, given the fact that they can be carried in the hotbar, these tradeoffs definitely seem worth it.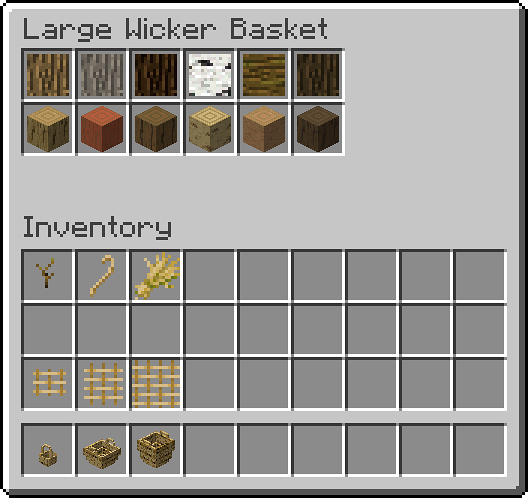 Compatibility and Technical Aspects
BasketCase is straightforward in terms of its design and doesn't have any major game changing elements that would cause technical troubles so you should be able to use it without any problems as long as you use it on version 1.12 of Minecraft.
Conclusion
All said and done, BasketCase is definitely among the more creative and unique storage based mods out there because not only does it offer some really helpful means of storage but, alongside this, its content can be used for a decorative purpose as well.
How to install BasketCase Mod?
Download and install the recommended Minecraft Forge for your Minecraft version.
Download the latest mod version for your Minecraft version.
Put the .jar file into the mods folder of your Minecraft installation.