EasierVillagerTrading is a mod that you're never going to stop using once you've started because it implements an extremely useful and convenient feature that's going to save you quite a bit of time whenever you play Minecraft. If you frequently trade with villagers while playing Minecraft then you know for a fact that the process can become quite tedious if you're trading a large quantity of items but, thanks to this mod, this isn't the case any longer. The EasierVillagerTrading mod simplifies the process of trading with villagers and, in turn, saves quite a bit of time for the players that can be used to do other productive things in the world of Minecraft.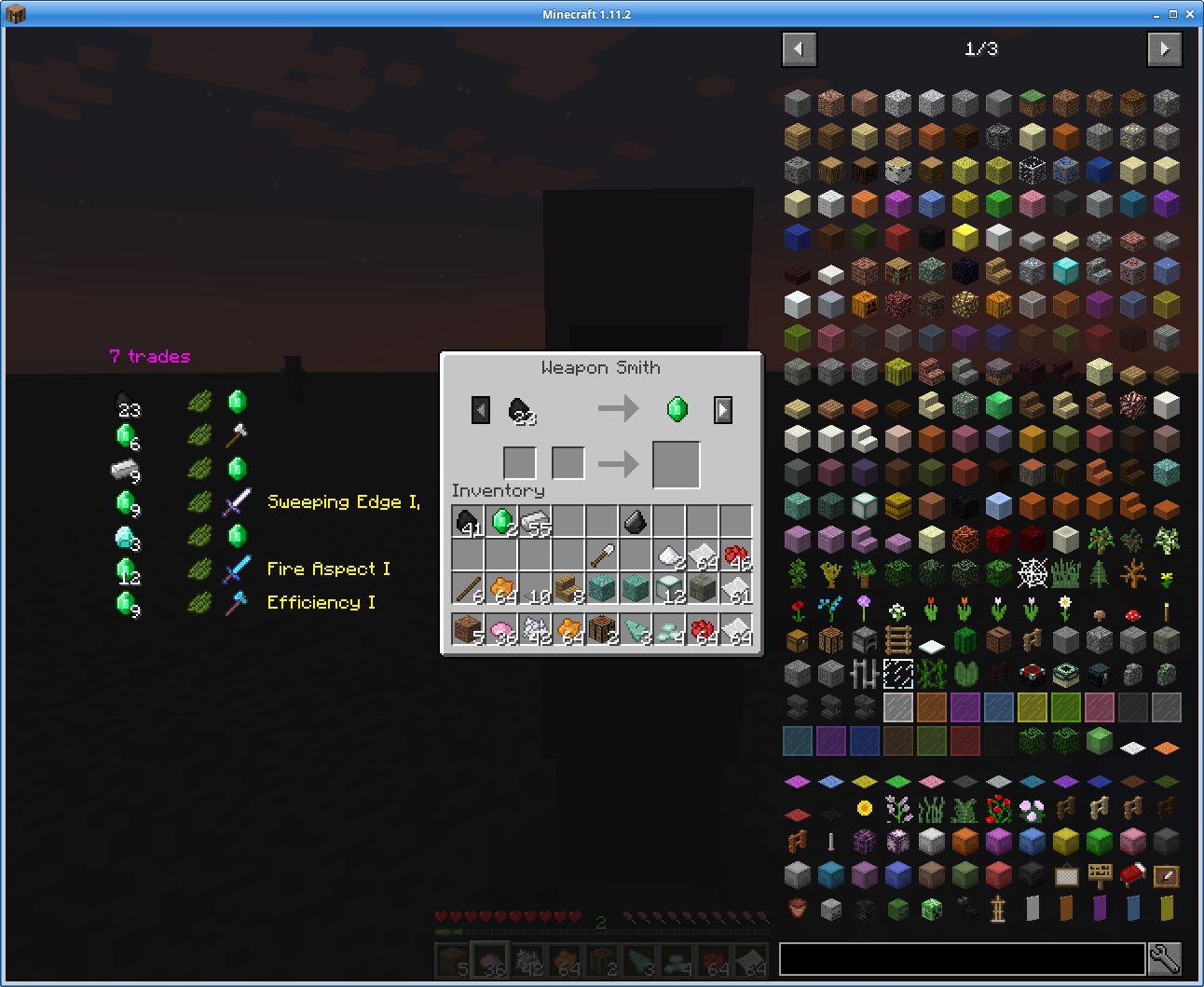 Features and Functionality
EasierVillagerTrading doesn't really add any actual functionality to the villagers but, what it does do, is significantly speed up the process of trading with villagers. If you have this mod applied, you'll be shown a list of all available trades whenever you're trading with a villager and, in order to execute any of these trades, all you have to do is click on the one you want to execute and it will go through. Thanks to this mod, you'll no longer have to manually select which items you want to trade away and how many of them you want to place in the trade and, due to this, you'll save a lot of time that can be utilized elsewhere.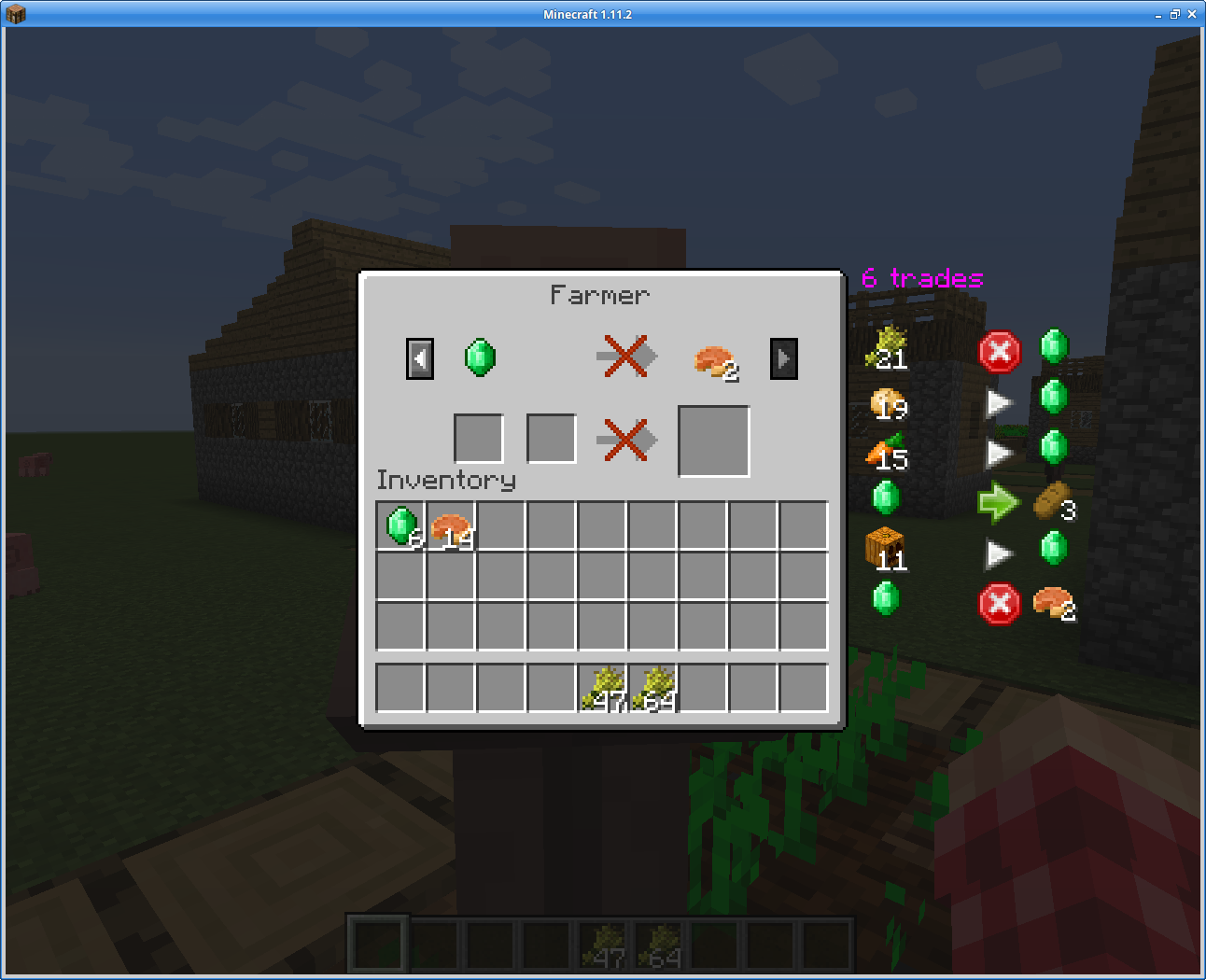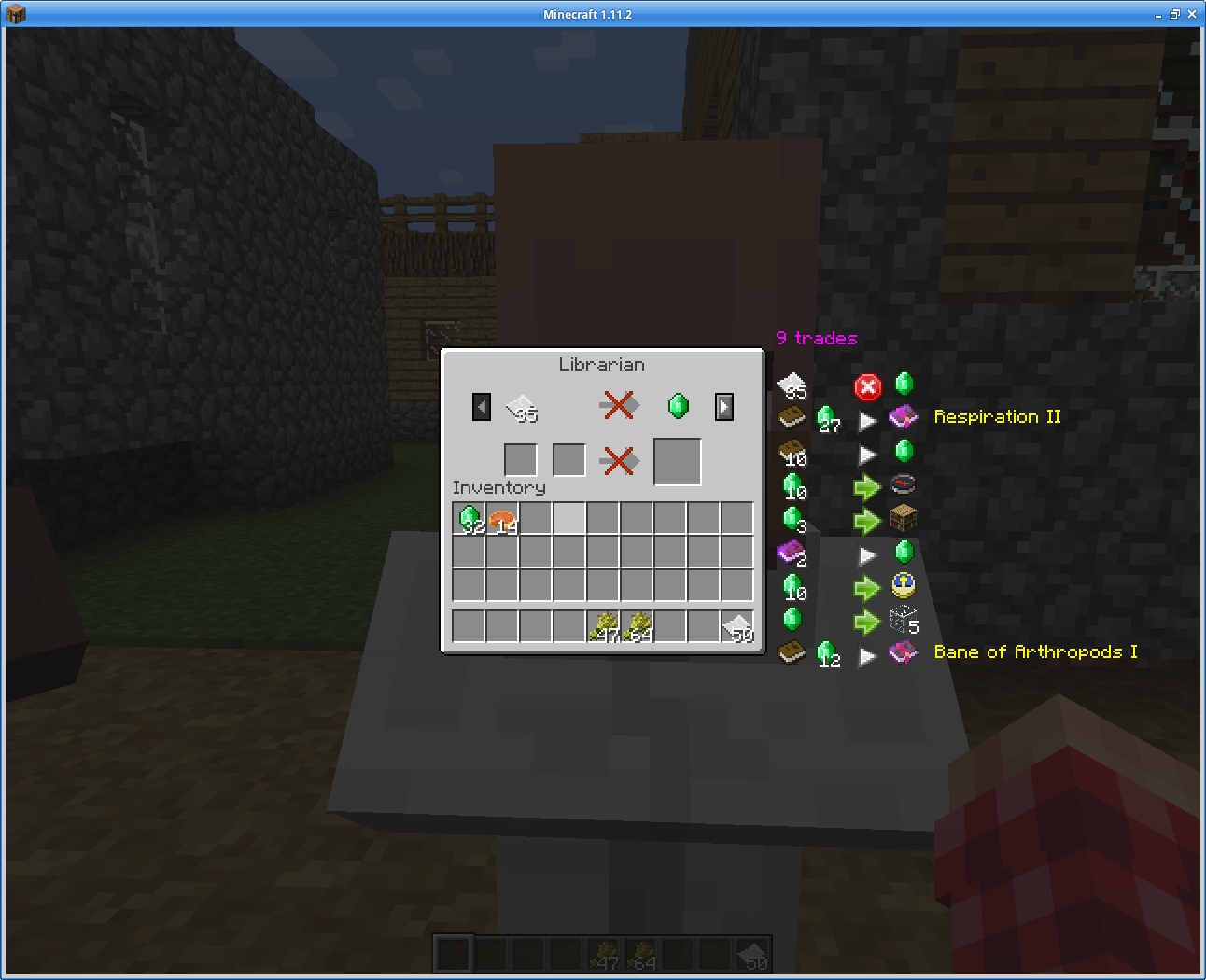 Compatibility and Technical Aspects
The EasierVillagerTrading mod is available for Minecraft versions 1.11, 1.12 and 1.13 and, as long as you have a version of the game that the mod is compatible with, you're going to have no trouble getting it to run smoothly because it's extremely well crafted and doesn't seem to have any technical issues.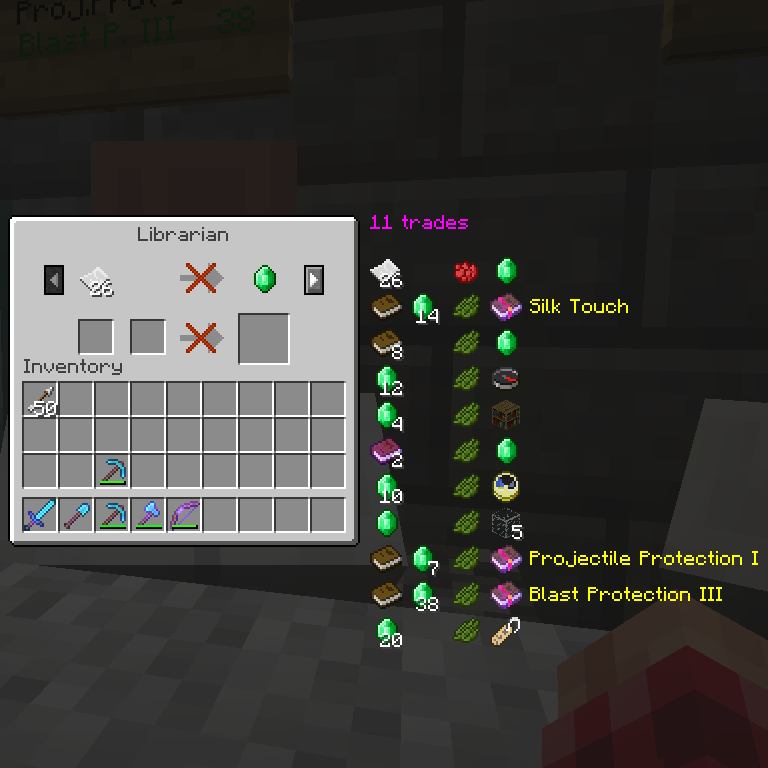 Conclusion
EasierVillagerTrading is, all things considered, an extremely useful mod that's going to save you a ton of time and, in turn, is also going to make your Minecraft experience a lot more enjoyable.
How to install EasierVillagerTrading Mod?
Download and install the recommended Minecraft Forge for your Minecraft version.
Download the latest mod version for your Minecraft version.
Put the .jar file into the mods folder of your Minecraft installation.