Streaming is such a major part of gaming these days, it's no surprise there are Minecraft mods coming out which focus specifically on helping users to stream their gameplay to a large audience. The EiraIRC mod, for example, allows players to connect their currently playing Minecraft client to an IRC server, as if it were a person making a similar connection. Players in the game can actually interact with other people watching gameplay over IRC, without pulling away from the game to constantly tab between Minecraft and their preferred internet browser to do so.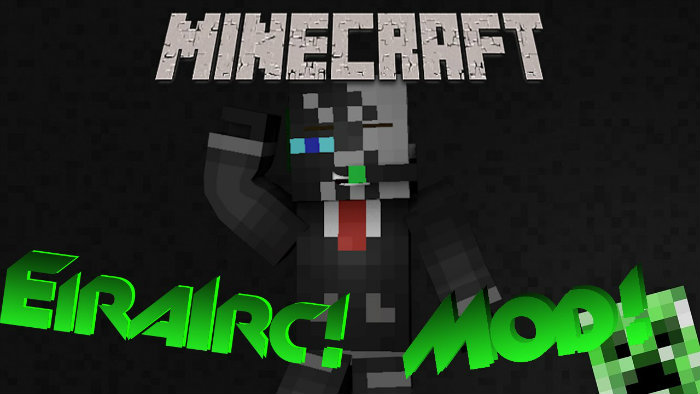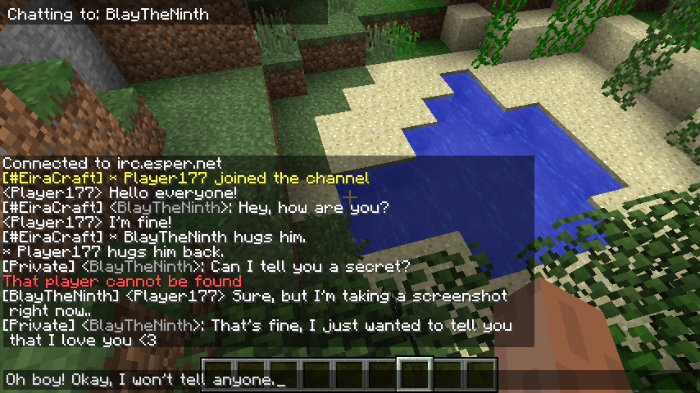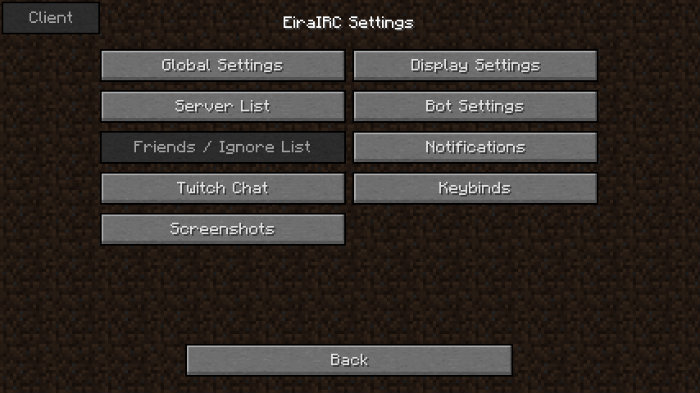 There are many implications to the EiraIRC mod, not the least of which is the fact that streaming Minecraft gameplay can now get viewers more involved than ever. Comments, suggestions, questions and other bits of text entered by other IRC users will show up in the user's Minecraft game like normal chat, and things said in Minecraft by the people actually playing the game will appear in the IRC page window, so viewers will really feel like they're there with the player. It makes the whole setup more immersive and when it comes to streaming, you definitely want people immersed in your gameplay!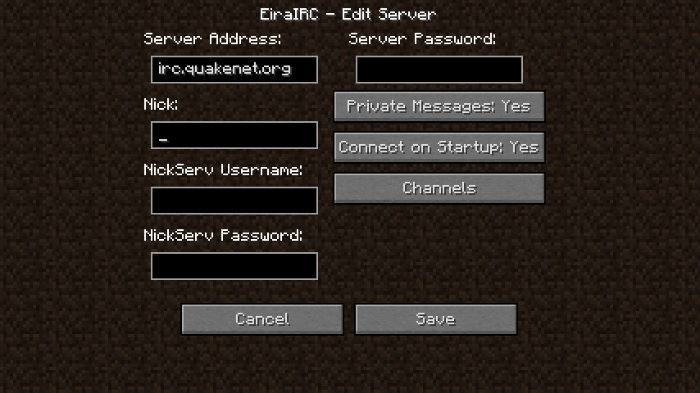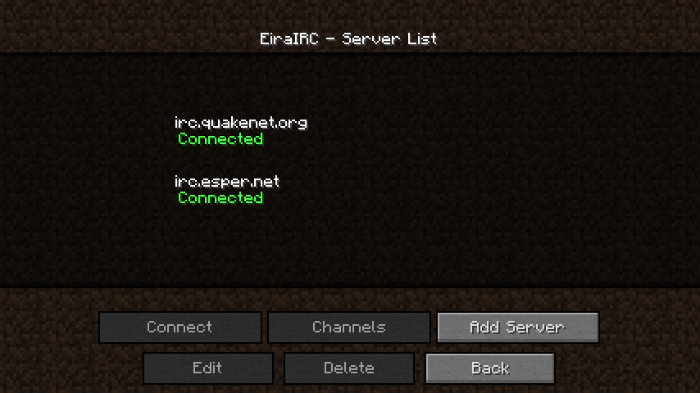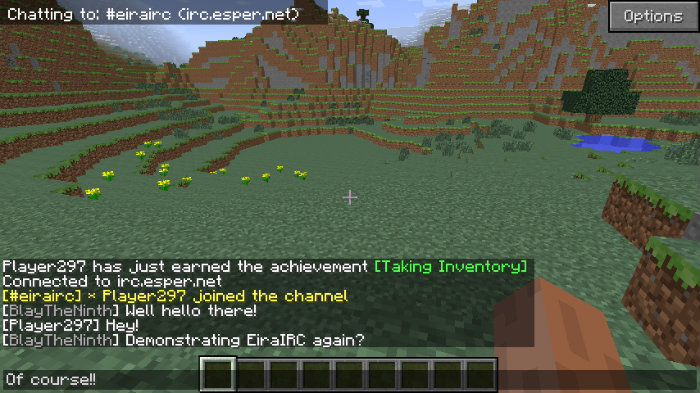 If there are any other mods out there like EiraIRC today, they're pretty hard to find. There doesn't appear to be another single mod which accomplishes the same ends as this one, and for that reason EiraIRC is quite unique when it comes to Minecraft mods. If you are a streamer, this is absolutely a mod you will want to download and get acquainted with. For everyone else, EiraIRC does next to nothing, except for make Minecraft load and run a little slower. It's good for getting people outside of your game involved in it, but this mod does nothing else, so its usefulness is limited.
EiralRC Mod for Minecraft 1.8 and 1.7.10 Changelogs
Fix preventUserPing adding numbers to names.
Fix preventUserPing config command not working.
Fix active channels not being clearing on config reload.
How to install EiralRC Mod?
Download and install the recommended Minecraft Forge for your Minecraft version.
Download the latest EiraIRC version for your Minecraft version.
Put the mod file in mods folder.
Download Links for EiralRC Mod
for Minecraft 1.8
for Minecraft 1.7.10
Credit: Blay09 – Original Thread on Minecraft Forum