The Expanded Rails mod is a must-have for those who enjoy creating complicated, detailed networks of rail systems for quickly traversing their worlds by land. It's also a nice mod for people who love making roller coasters too. Whatever your relationship is with rail in the Minecraft world, this mod will improve it by allowing you and your rail systems to simply do more. The mod adds a number of totally new rail types and among these, several have special features and uses which existing rail types do not. It's a lot of content and a lot to pick up for the first time, but important points will be outlined here.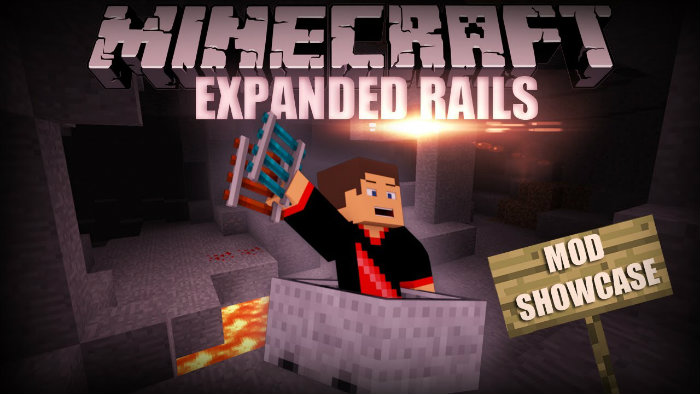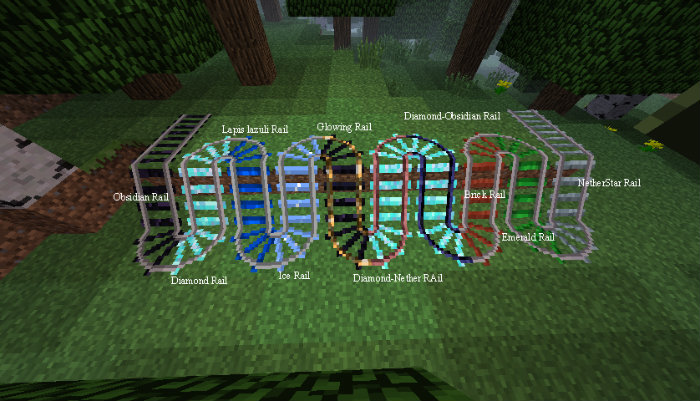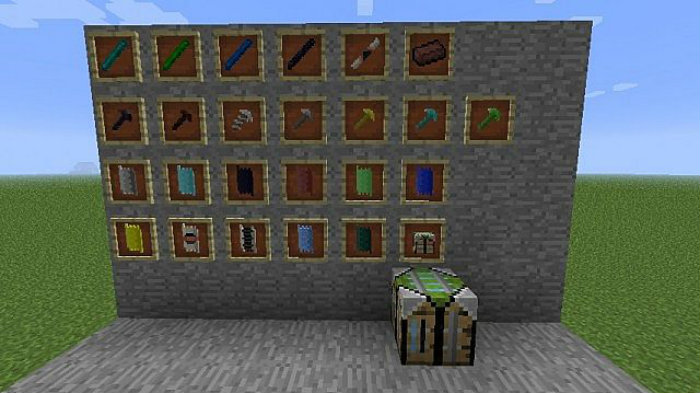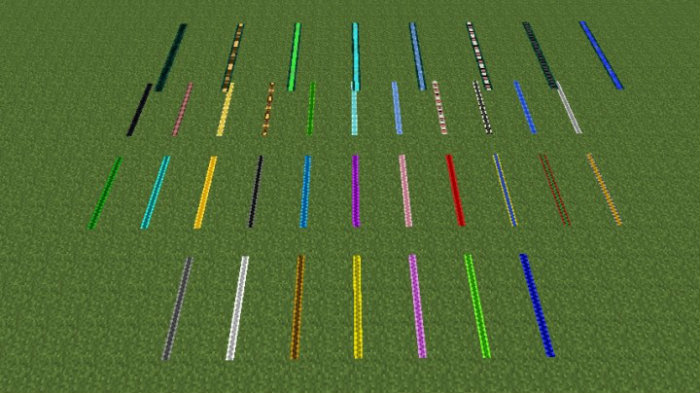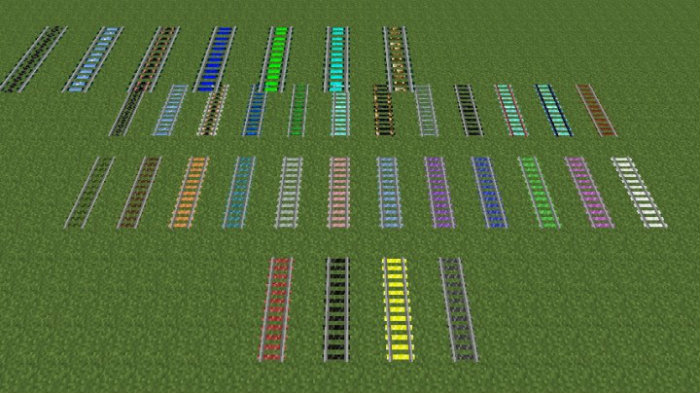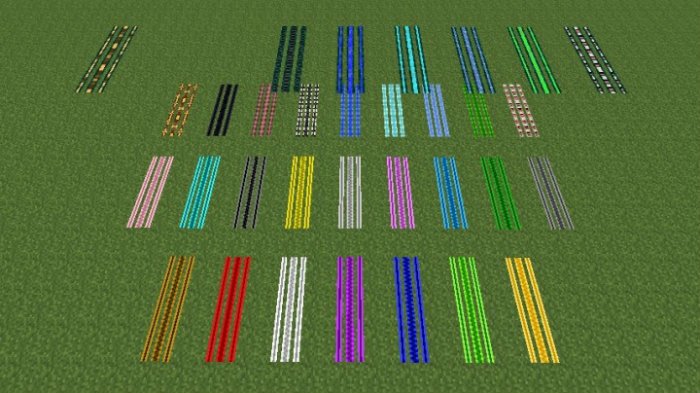 Though it isn't yet implemented, the Expanded Rails mod is designed to work around a special crafting table, made with metal ingots and pieces of rail, which is supposed to be necessary to crafting all the other custom recipes in the mod. All the new rail types utilize nails in their construction, and you can make these with iron, gold, netherrack and other materials with a block of cobblestone on the side. Special bars are also needed for most of the recipes, taking the place of the sticks in the standard rail recipes. There's much you must learn to craft before you can really enjoy this mod.
However, if you've got the time to dedicate all the new recipes to memory, or at least the wit to right them down somewhere for easy review, you're guaranteed to enjoy the Expanded Rails mod. While it doesn't add a new way to travel, like horses or boats, it does make traveling the same old way a new and thrilling experience by changing the way rail works. Common items, like ice blocks, and even rarer items, like nether stars, can be used to craft all the new rail items.
Expanded Rails Mod for Minecraft 1.8 Changelogs
Added some new rails.
The crafting recipes are changed for the normal crafitng table.
Download Links for Expanded Rails Mod
for Minecraft 1.8 – Forge Required
Credit: BlazeAxtrius – Original Thread on PlanetMinecraft