Level Up HP is a Minecraft mod that aims to add RPG styled progression to health bars in Minecraft and, while this might not be a massive change at first, it actually has quite an impact on the overall gameplay and can make progression feel a lot more rewarding since, alongside other things, you'll also get more HP as you make your way through the game. The HP bar progression feels similar to the kind we've seen in many RPGs before so, if you've had your fair share of experience with RPGs before, this mod's functionality will feel quite similar to you.
The Level Up HP mod basically makes it so that killing mobs gives special HP experience and, the harder the mod is to kill, the more experience it'll give. This HP experience, also known as HP-XP, will actually give you extra hearts of health once you've gotten your hands on enough of it. The great thing about the Level Up HP mod is the fact that it always makes it worthwhile for players to take the time out to slay mobs because, not only will they get whatever items the mobs drop, they'll also get bonus HP-XP that'll eventually let them acquire another heart.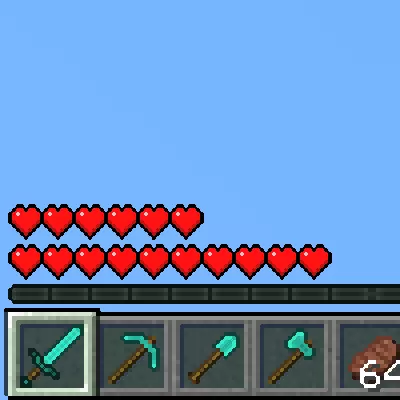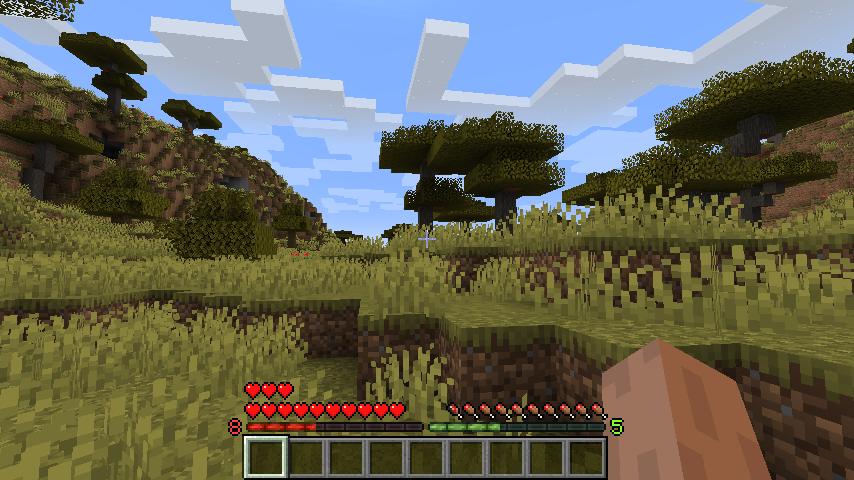 It's important to remember that the experience received from the Level Up HP mod isn't actually permanent since there's an HP-XP penalty that you'll have to face every single time your character ends up dying. Due to this penalty, you'll have to be extra careful when taking on large groups of challenging mobs because a death might very well end up costing you an insane amount of progress. All said and done, Level Up HP is a creative and extremely well thought out mod that adds a full-fledged progression system for health bars in Minecraft.
How to install Level Up HP Mod?
Download and install the recommended Minecraft Forge for your Minecraft version.
Download the latest mod version for your Minecraft version.
Put the .jar file into the mods folder of your Minecraft installation.