More Swords Legacy is a stellar Minecraft mod offering exactly what the name implies. In a game like Minecraft, swords are something that you can pretty much never have enough of simply because there are so many different kinds of being to slay and, thankfully, More Swords Legacy is a mod that does a perfect job of ensuring that you always have a wide variety of these weapons at your disposal. If you enjoy using swords and are looking to add some creatively designed ones to the game's combat an additional layer of depth then More Swords Legacy is a mod that you should definitely check out.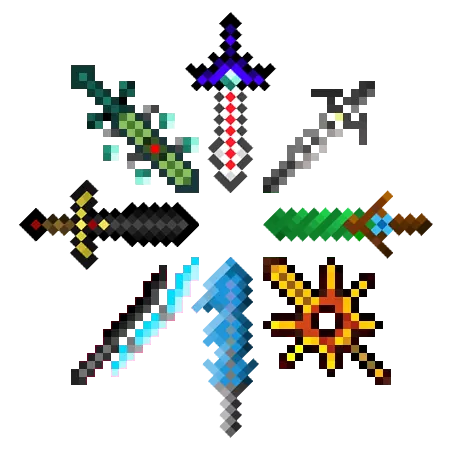 Features and Functionality
More Swords Legacy features an array of different swords and the thing that makes them worth using is the fact that, unlike their vanilla counterparts, most of these swords actually have bonus effects that occur whenever they're used such as poisoning, burning or even self-healing. Some swords in the mod will even give you the ability to teleport and these are an absolute treat to use. Almost every single weapon featured in More Swords Legacy comes with a creative design and they're all a treat to use thereby making this one of the absolute best mods of its kind.
Compatibility and Technical Aspects
More Swords Legacy is available solely for Minecraft 1.12.2 so you'll need to have the same version of the game in order to use it. Overall, though, the mod seems to be absolutely immaculate on a technical level and probably won't cause any issues as long as it's used with a compatible version of the game.
Conclusion
All things considered, More Swords Legacy is among the most impressive mods of its kind and is sure to add an exciting array of content to your Minecraft experience.
How to install More Swords Legacy Mod?
Download and install the recommended Minecraft Forge for your Minecraft version.
Download the latest mod version for your Minecraft version.
Put the .jar file into the mods folder of your Minecraft installation.