Pogo Sticks is a delightful Minecraft mod that, as the name implies, adds pogo sticks into the game and these are an absolute blast to use. Minecraft is a game that definitely has quite a bit of mobility options that players can utilize to get around whether it's Elytra or something added by one of the multitudes of available mods but Pogo Sticks is definitely among the more creative things we've seen as far as mobility based mods go. If you're looking for a fun and exciting way to move around the Minecraft world, Pogo Sticks is a mod that we highly recommend giving a shot to.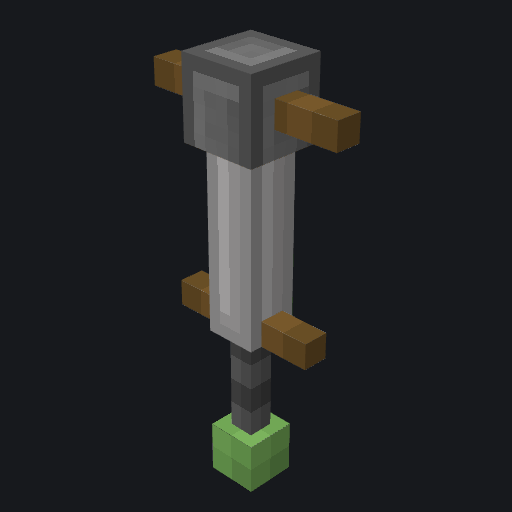 Features and Functionality
One of the absolute best things about the Pogo Sticks mod is the fact that the sticks it implements are fairly easy to craft and their recipes don't consist of any items that would be too difficult to acquire. Once you've crafted and equipped your own pogo stick, you'll be able to do a variety of fun things like hop around from place to place really quickly, jump up extremely high and, alongside all this, you can even smash mobs Mario style by jumping on them from a large height. It's important to remember, though, that these sticks have their own durability and this will keep getting lowered whenever you fall from large heights while using them or by smashing mobs.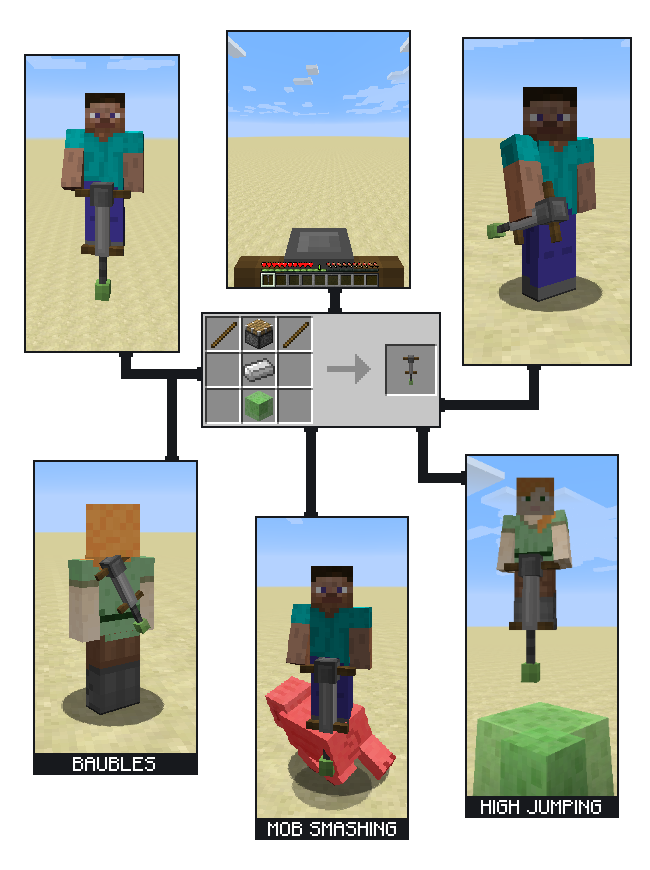 Compatibility and Technical Aspects
The technical side of the Pogo Sticks mod seems to be fairly clean and free of any major technical issues so you should be in for a pretty smooth experience as long as you use the mod with version 1.16.4 of Minecraft as this is the only version of the game it's compatible with.
Conclusion
All things considered, Pogo Sticks is a stellar Minecraft mod that's going to make the in-game experience a lot more engaging and exciting for you with the highly creative and fun to utilize pogo sticks that it brings to the table.
How to install Pogo Sticks Mod?
Download and install the recommended Minecraft Forge for your Minecraft version.
Download the latest mod version for your Minecraft version.
Put the .jar file into the mods folder of your Minecraft installation.