The Golden Improvement resource pack is a fresh new pack that, at the time of writing this, hasn't been out for any more than two days and is already turning quite a few heads as it features a top notch design and does an excellent job of bringing Minecraft's visuals to the next level without compromising what defines the game in the first place. A lot of resource packs manage to improve the visuals of the game quite a bit but they do this at the cost of altering the iconic art style of Minecraft but, as it turns out, this isn't the case with the Golden Improvement resource pack so, if you're a fan of vanilla Minecraft's style, you'll definitely be pleased with what's offered here.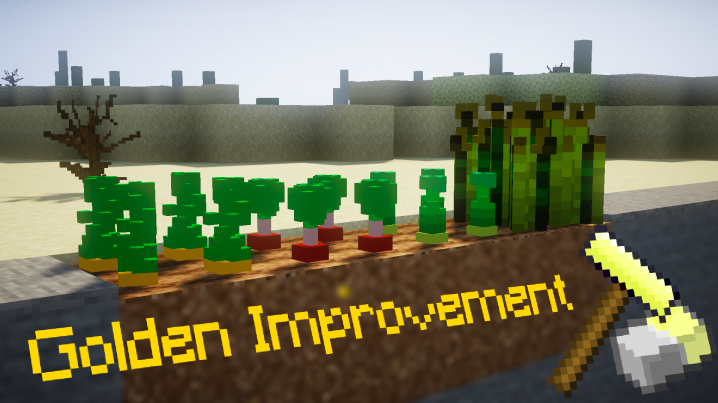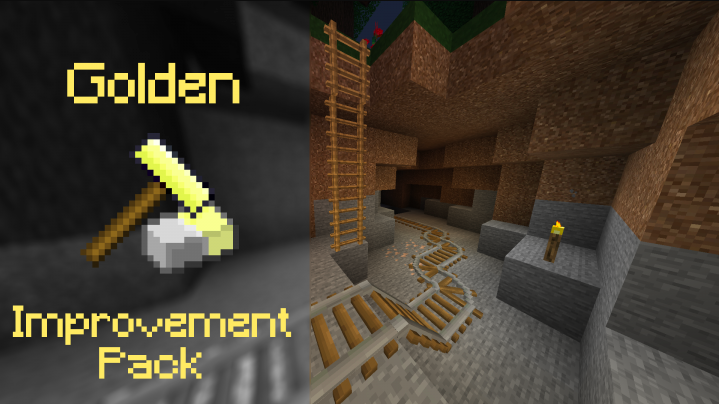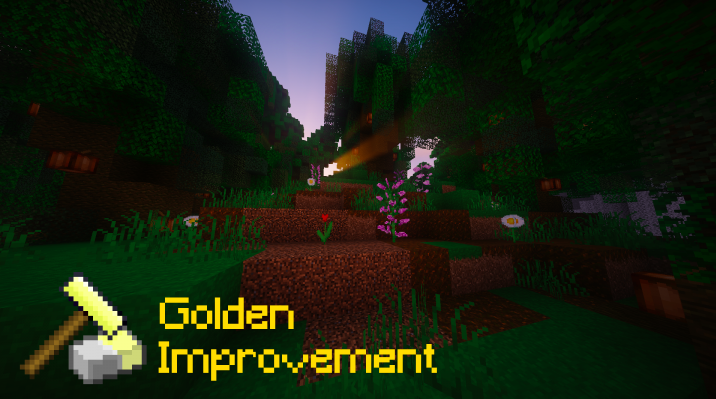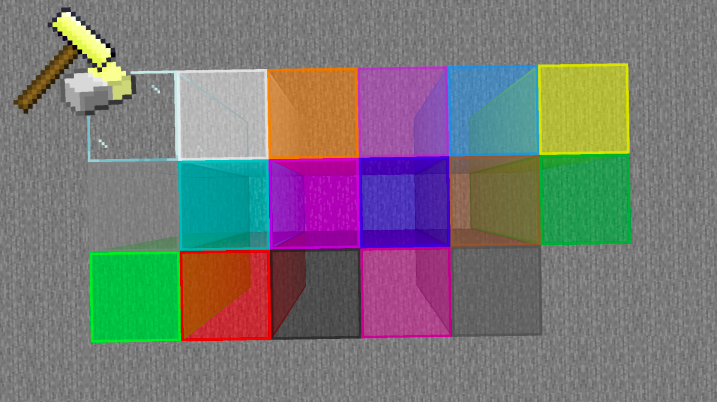 The Golden Improvement resource pack comes with a variety of exceptional visual elements that make the game a sight to behold. First and foremost, the pack manages to pack a lot more detail into each one of the textures and this is why the game world immediately feels more immersive after applying this resource pack. Alongside the highly detailed textures, Golden Improvement also brings an impressive array of creative 3D models that transform some of the traditionally flat textures into significantly more appealing 3D variants of themselves.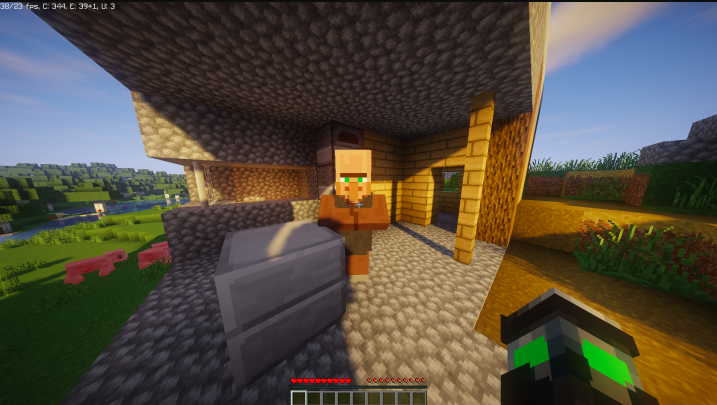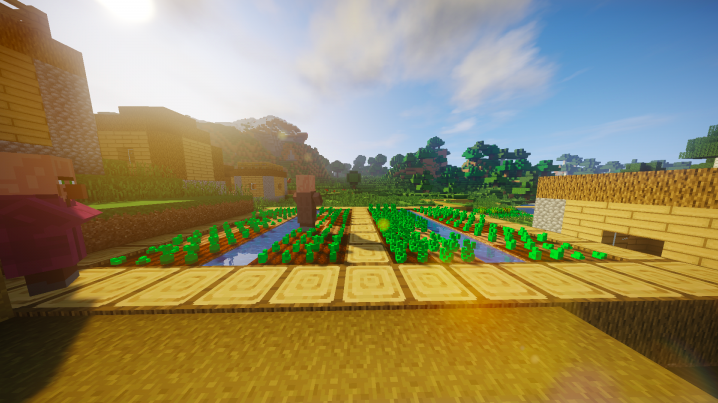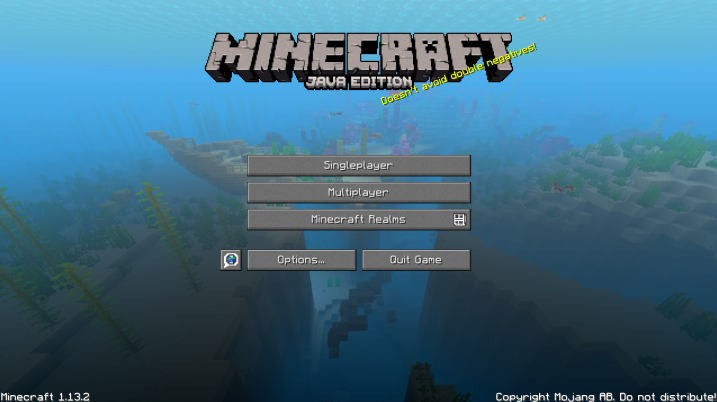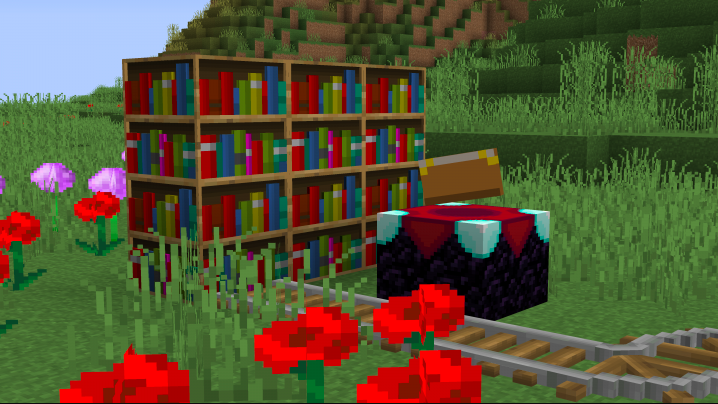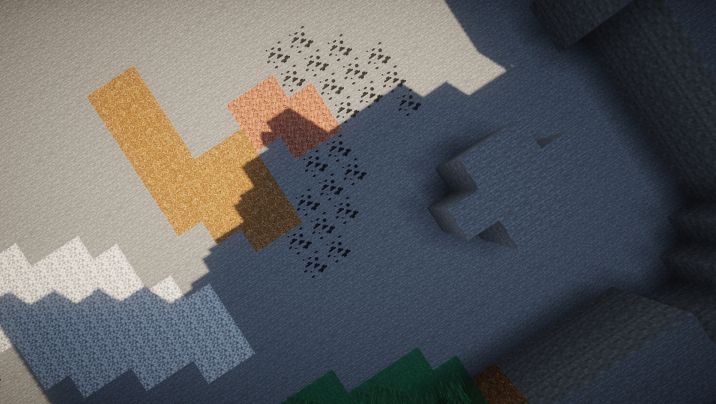 The Golden Improvement resource pack has a resolution of 32×32 which is a step up from the usual 16×16 that we see in most traditional resource packs and this higher resolution is one of the key reasons why the pack's textures look so much more detailed. It's worth mentioning, though, that this will put a bit of an additional strain on your system's hardware but the stunning visuals definitely seem to be worth it.
How to install The Golden Improvement Resource Pack?
Start Minecraft.
Click "Options" in the start menu.
Click "resource packs" in the options menu.
In the resource packs menu, click "Open resource pack folder".
Put the .zip file you downloaded in the resource pack folder.