Torch Optimizer is a mod that pretty much every single Minecraft player out there will appreciate. Torches are an essential aspect of Minecraft's gameplay, so players have to utilize them quite often but, even in spite of this, using them is a tad bit tedious at times. One of the most important usages of torches, other than providing light, is the fact that they can block mob spawns in certain areas. However, players aren't able to utilize this particular feature to great extent because they can't really figure out the most efficient place to setup their torch but, thankfully, the Torch Optimizer mod takes care of this.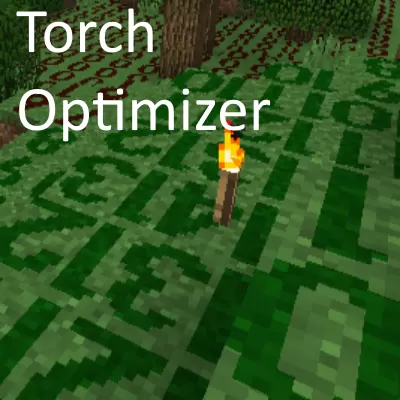 The Torch Optimizer mod basically displays numbers on the ground whenever players are about to place a torch, and these numbers indicate the radius that the torch will block mob spawns in. Thanks to these numbers, you'll be able to figure out the most efficient block to place your torch at, and this will help you make the most out of your torches. The mod is extremely intuitive because it operates with a single button press so, even if you haven't had that much experience using Minecraft mods before, you'll have no trouble getting the hang of this one.
The best part about mods as simplistic as Torch Optimizer is the fact that the chances of any bugs or glitches surfacing is quite minor and, as it turns out, that's the case here as well. There aren't any noticeable bugs or glitches in the mod that would hinder the gameplay experience for you which is why you can feel free to use it without ever having to worry about any technical problems that might pop up and have an adverse impact on your overall gameplay experience. All said and done, if you want to make the most out of your torches, the Torch Optimizer mod is the way to go.
How to install Torch Optimizer Mod?
Download and install the recommended Minecraft Forge for your Minecraft version.
Download the latest mod version for your Minecraft version.
Put the .jar file into the mods folder of your Minecraft installation.