Torch Bandolier is a Minecraft mod that isn't all that complex nor does it have an insane array of features to offer but, at the same time, it's actually highly effective and can actually improve your gameplay experience quite a bit of you give it a shot. This is among the large list of mods out there that don't really consist of a vast variety of features to offer but still have a pretty significant impact on the overall gameplay and the creativity of their design.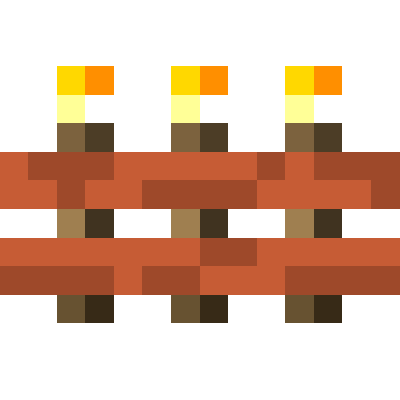 Features and Functionality
The Torch Bandolier mod offers pretty much exactly what the name would have you believe; a bandolier for your torches. Torches are an extremely important aspect of Minecraft's gameplay because they illuminate dark places during night time and having them available allows players to explore parts of the world that they wouldn't usually be able to. Torches are items that you can basically never have enough of and the Torch Bandolier mod gives players the ability to carry around a large number of torches at all times so that they can be utilized whenever necessary. Crafting the bandolier itself is a straightforward process and, once you have your hands on it, you'll be able to carry all the torches you want to and place them at your own convenience.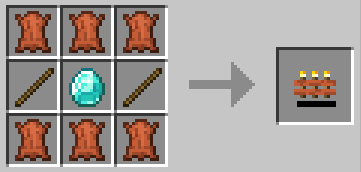 Compatibility and Technical Aspects
Given the simplicity of the Torch Bandolier mod, it doesn't come as a surprise that it doesn't have any major bugs or glitches that would hinder your experience in any way. The mod is available for various versions of Minecraft but only the 1.16.4 version seems to be receiving the latest updates so this is the version that we advise using.
Conclusion
Overall, Torch Bandolier is a straightforward mod that can have a huge impact on your overall gameplay experience by providing you with a convenient and effective way to store and place all your torches.
How to install Torch Bandolier Mod?
Download and install the recommended Minecraft Forge for your Minecraft version.
Download the latest mod version for your Minecraft version.
Put the .jar file into the mods folder of your Minecraft installation.