Vegan Life is a unique and creative Minecraft mod that's been built for players who want to try out a different approach to playing Minecraft. Normally, playing Minecraft revolves around killing lots of in-game entities for the materials and loot they provide but Vegan Life is a mod that'll provide you with a workaround to this. If you're among the audience of players look for a more passive way to play Minecraft in which you don't have to slay every single entity that comes in your path then Vegan Life is a mod that you will definitely enjoy using.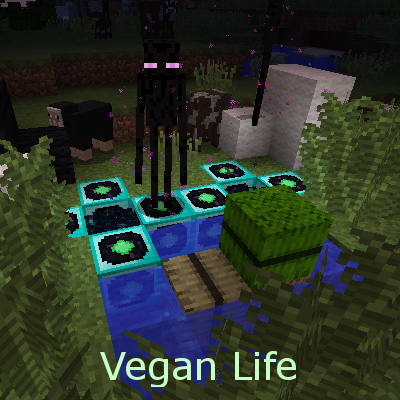 Features and Functionality
The Vegan Life mod is inspired by the similar Vegan Option mod that came out a while back and, while it does draw variety of elements from it, it has its own unique characteristics as well that set it apart. The mod provides players with alternatives for things that they'd usually have to kill Minecraft mobs or animals for such as leather, wool, ender pearls, spider eyes, shulker shells and various other things. The Vegan Life mod also comes with special crafting and farming mechanics that you will need to get used to in order to make the most out of it but, once you've mastered these mechanics, you'll be able to utilize Vegan Life to great effect.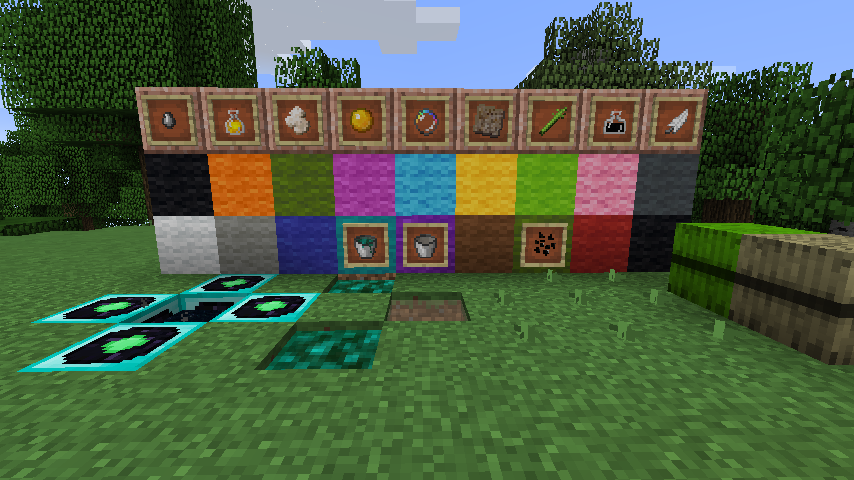 Compatibility and Technical Aspects
Vegan Life doesn't seem to have any massive flaws or glitches that would hinder your experience in any way so you should feel free to use it without any worries. The mod is only available for version 1.12 of Minecraft so you will need to ensure that you're on the same version of the game in order to use it.
Conclusion
All said and done, Vegan Life is a top notch mod with a creative design that allows players to live out a more passive life in Minecraft.
How to install Vegan Life Mod?
Download and install the recommended Minecraft Forge for your Minecraft version.
Download the latest mod version for your Minecraft version.
Put the .jar file into the mods folder of your Minecraft installation.