If the name of the Winthor Winter resource pack sounds familiar to you then you've probably tried out the Winthor Medieval resource pack that came out a few months ago. Winthor Medieval is without a doubt one of the best medieval themed packs to surface in recent times and Winthor Winter manages to elevate it to a whole new level by giving it a winter themed twist. The pack has actually been in development for over a year and, now that it's been made available for download, you'll be able to try it out and experience the delightful visuals that it has to offer.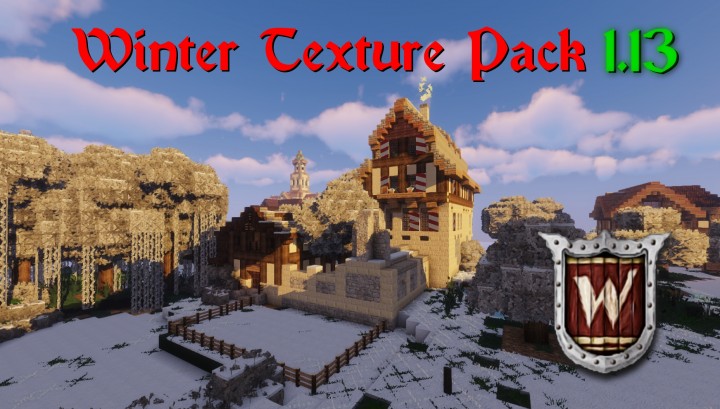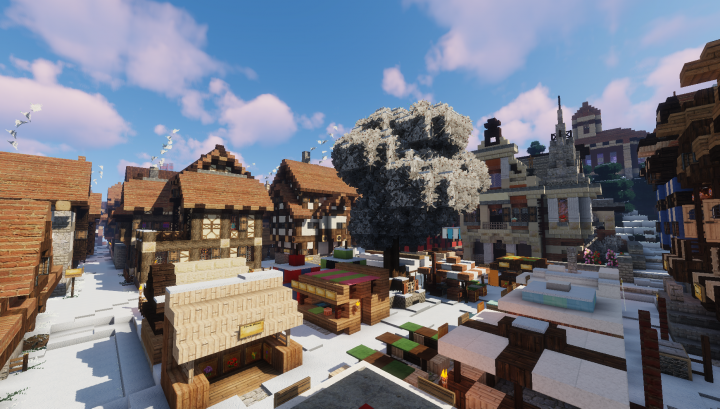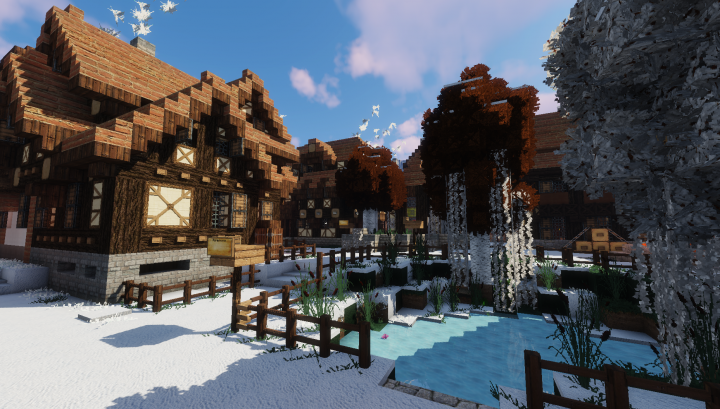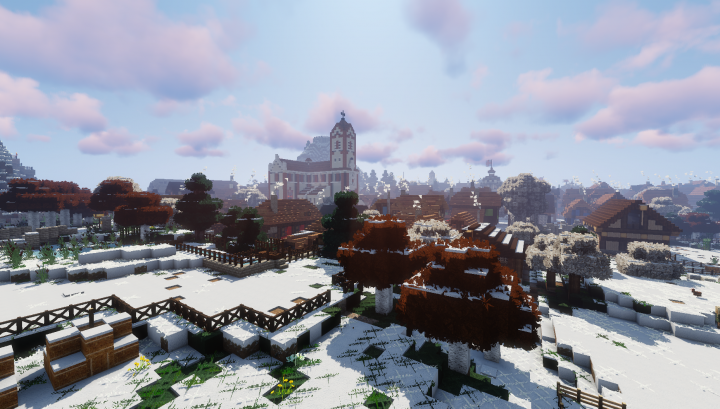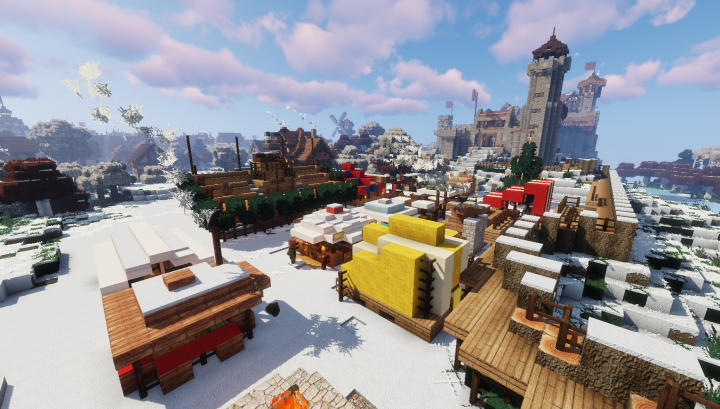 The Winthor Winter resource pack shares a lot of similarities with the original Winthor Medieval resource pack and this is certainly a good thing as the fundamentals behind the original pack led to some absolutely gorgeous visuals and, as it turns out, this is the case here as well. The textures of the pack are extremely well detailed, there doesn't seem to be any noise in the textures and the color palette is exceptional as well. The winter themed twist is also a delightful change as the snowy textures offer a refreshing visual experience that you definitely can't get with most run-of-the-mill resource packs. Winthor Winter also features a distinct new font that's definitely unlike anything you'd usually see in a Minecraft resource pack.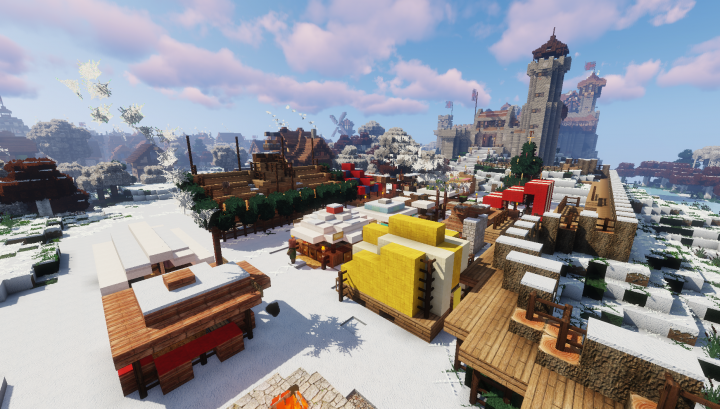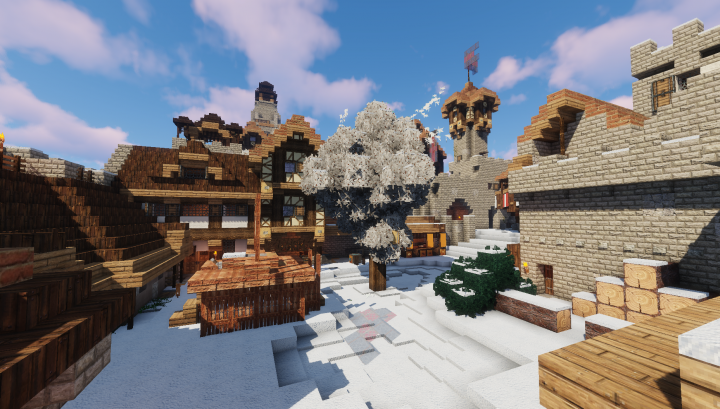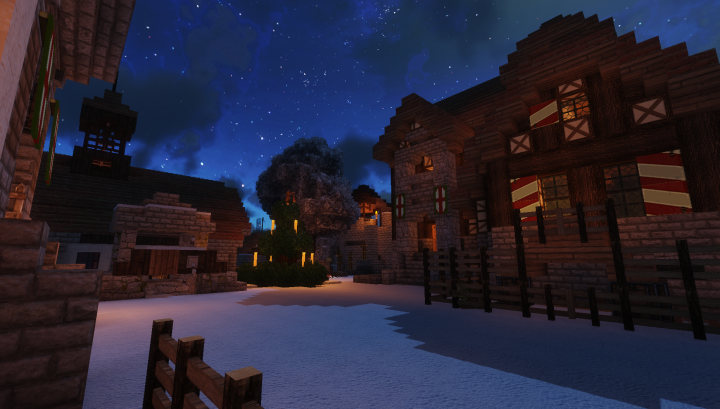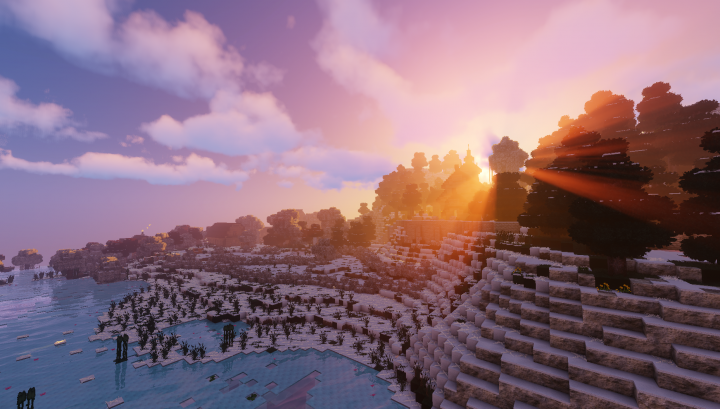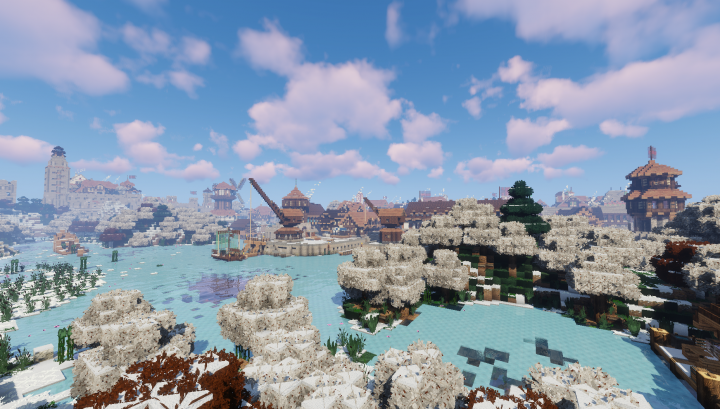 Winthor Winter's textures have been designed at a resolution of 64×64 which is a tad bit higher than the standard 16×16 that most players are accustomed to and, while this higher resolution might be slightly more taxing on system resources, it's absolutely worth it due to the incredible visuals that it leads to.
Mod Showcase:
How to install Winthor Winter Resource Pack?
Start Minecraft.
Click "Options" in the start menu.
Click "resource packs" in the options menu.
In the resource packs menu, click "Open resource pack folder".
Put the .zip file you downloaded in the resource pack folder.