Sometimes, a resource pack is so popular that people make their own variations of it. The Wolfhound Fantasy resource pack is actually one of those variations, branching from the original Wolfhound pack which features beautiful hand-drawn textures at a resolution of 64x. Like the original, Wolfhound Fantasy is also in 64x resolution, which complements the total texture rehaul. Nothing looks like it does in vanilla Minecraft, and that's just the beginning. If you like packs that totally change the appearance of the game, you'll probably want to keep reading about this one.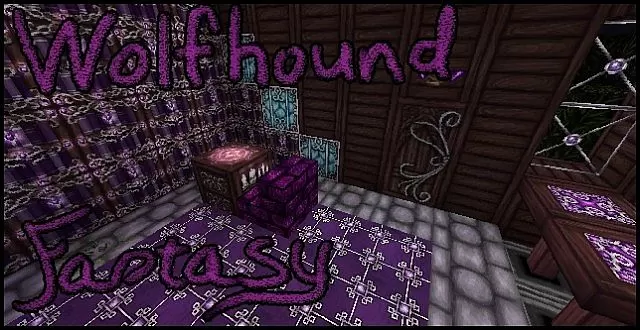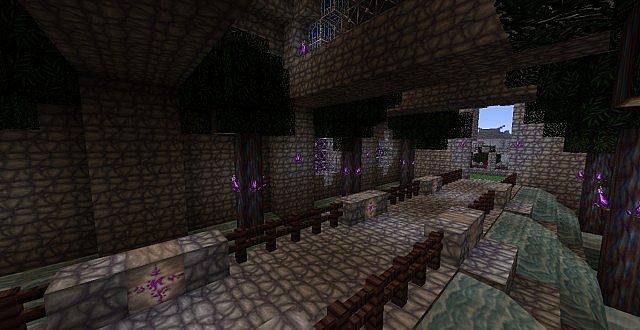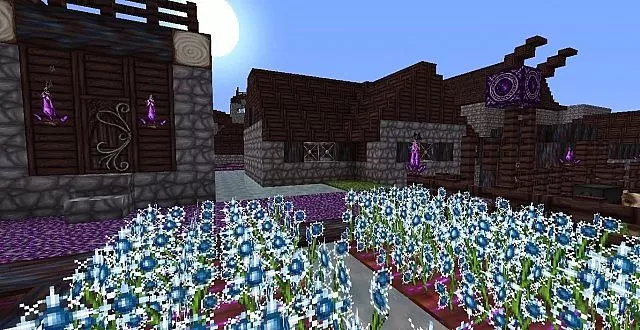 The first thing you'll probably notice from the Wolfhound Fantasy resource pack is the heavy use of purple. There are purple blocks, items, icons and even purple trees, which can be broken down into planks and made into a number of purple items. The heavy use of black along with purple gives much of the Minecraft world a look like that of the endermen. It's not a bad use of colors and the two do go very well when paired together, but that's not all there is to this pack either. Other textures which would normally be simple, like cobblestone, actually look amazing here.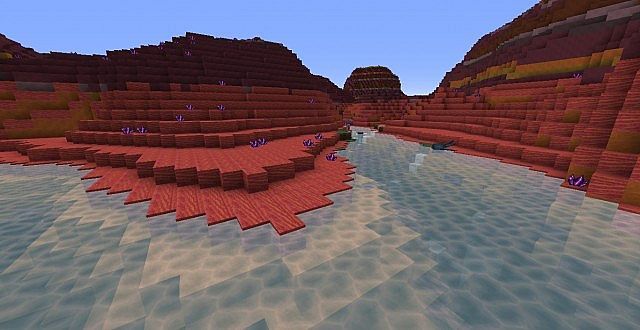 Overall, Wolfhound Fantasy makes Minecraft look more like an old Dungeons and Dragons type of game. The textures are simultaneously simple and complicated, but they definitely look dated, like something from back in the 80s or 90s. That's not saying much since Minecraft's graphics aren't exactly on the high end of the scale, but this pack actually improves the look of the game while making it look like something classic at the same time. It's definitely worth downloading and trying out, for the bright purple torches and lights if for no other eason.
How to install Wolfhound Fantasy Resource Pack?
Download & install Optifine mod.
Start Minecraft.
Click "Options" in the start menu.
Click "resource packs" in the options menu.
In the resource packs menu, click "Open resource pack folder".
Put the .zip file you downloaded in the resource pack folder.