Anyone who has ever watched one of the old Alien or Predator movies (or the newer Prometheus film) knows what to expect from that particular director. Big, nasty monsters with acid for blood and high-tech space weaponry capable of taking down an entire army of human marines are pretty commonplace in these films. The Aliens vs. Predators Mod brings all the aliens, predators and other nasty outer space freaks to the world of Minecraft, for better or worse. Players can now fight for their lives against face-huggers, alien queens and the fang-mouthed monsters that hunt those shiny, black critters.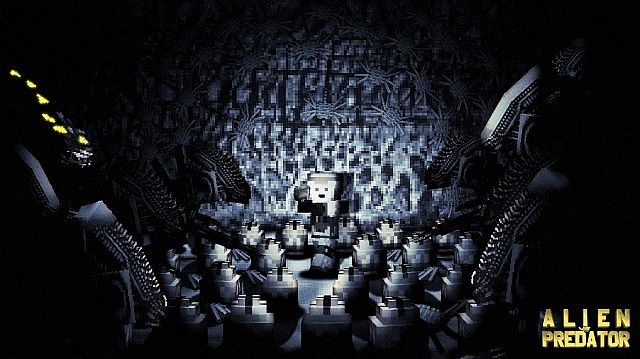 In addition to all the new and different mobs introduced by AVP Universe Mod, players can look forward to a host of new weapons which will help them take on those beasts – and win. It wouldn't really be fair if they were stuck with the standard bow and swords, right? That's why there are guns in Aliens vs. Predators Mod, lots of guns in fact, along with combat armor, explosives and other useful tools. Like other mods which add a lot of content to Minecraft, AVP Universe is best installed by clients which already have Minecraft Forge installed. Forge will make the process go more smoothly and prevent some issues from happening.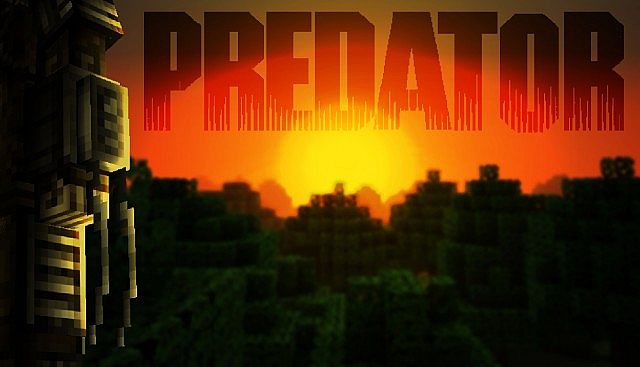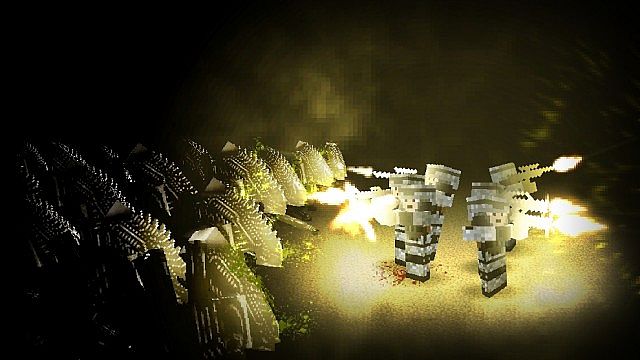 This mod was released back in 2012, so many updates have happened since that time and several issues have been fixed. Be sure to check out the mod website to get information on crafting and recipes, as well as new hostile mobs as they are added to Aliens vs. Predators Mod. Also, before you go ahead and turn your big, beautiful world into an alien playground, be sure to back it up and save the copy in another location besides your Minecraft maps folder. No mod is perfect and sometimes errors will still occur despite the player's best efforts and having Forge installed.
Aliens vs. Predators Mod for Minecraft 1.7.10 Changelogs
Added: AIRI Window API.
Added: AIRI Updater API.
Fixed: Updater.
Fixed: LV223 will no longer spawn you in the ground.
Changed: Version identifying.
Download Links for Aliens vs. Predators Mod
for Minecraft 1.7.10
Credit: Ri5ux – Original Thread on Minecraft Forum