With 45 unique blades, 45 unique hilts and dozens of special handles, gems, materials and edges, the Custom Sword mod could be the most extensive mod for crafting custom blades today. If you count all of these and then include variants for the different colors of dyed leather used in crafting, you get well over 1 billion unique swords. Like other mods which add thousands of unique recipes (or more) to Minecraft, Custom Sword operates on a schematic system. Without the schematic featuring something, you cannot craft that something. Fortunately getting your hands on schematics is pretty simple.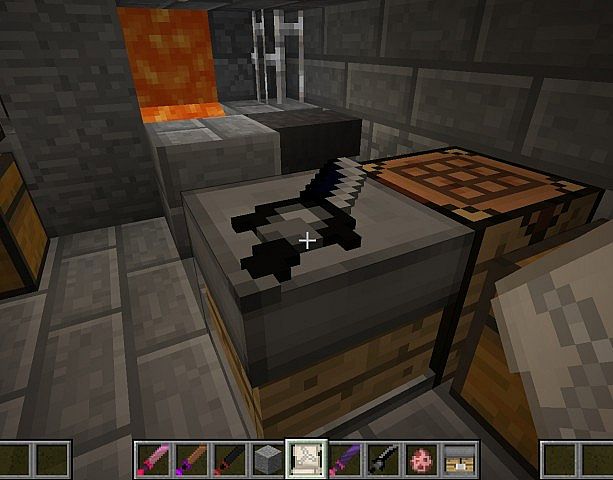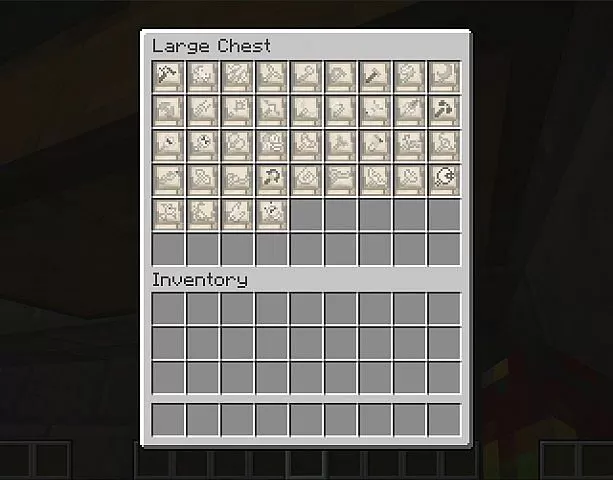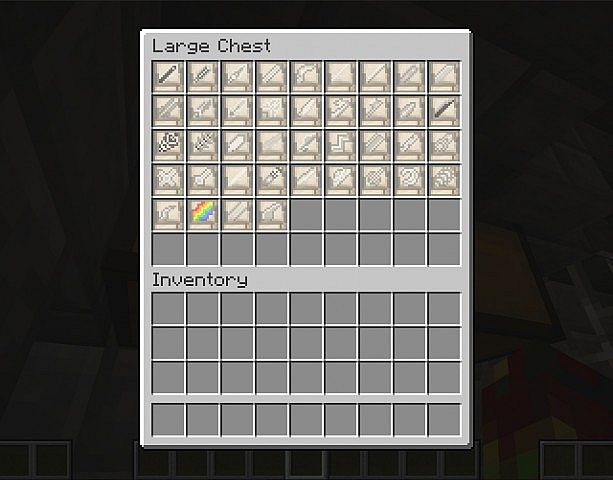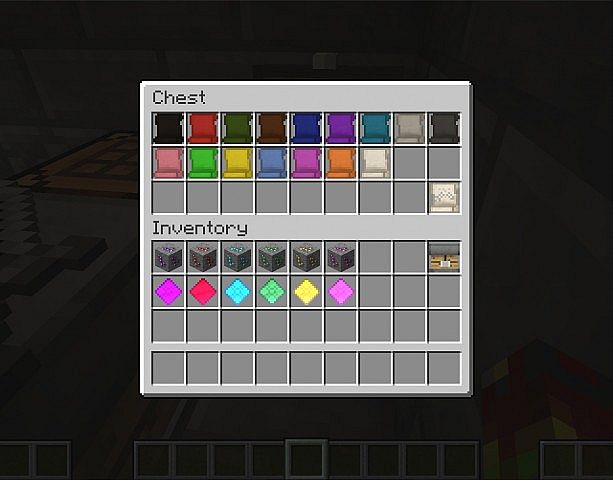 If you don't manually craft your schematic, you have a chance of randomly getting them in dungeon and village chests. As a last resort you can also beat up on random mobs while holding an empty schematic in your hand to create a random one, but there is no guarantee you'll even get a schematic you want when you go about things in this way. This is just the start though – once you have your papers in order, you need to combine them with existing, vanilla swords to create the custom weapons you want. These can be further modified with custom hilts, blades, edges and so on once the Custom Sword is crafted.
As impressive as all the weapons are, the best part about the Custom Sword mod is probably the special boss and minions. These super skeletons can be summoned by any player who builds the correct structure, sort of like making a nether gate. Breaking the flame core of said structure will create an entire dungeon nearby the player, in which samurai skeleton mobs and the Shogun skeleton boss monster. These all come with their own unique weapons, all generated randomly from the 1.7 billion or so possible combinations. Odds are, you've never even seen a dungeon as difficult as this one.
Custom Sword Mod for Minecraft 1.7.10 Changelogs
Added 2 new gems and End Stone sword.
How to install Custom Sword Mod?
Download the mod!
When you haven't installed Minecraft Forge yet, download and install it.
Move the downloaded .jar into the mods folder.
Have fun!
Download Links for Custom Sword Mod
for Minecraft 1.7.10
Credit: kelcok22