Just Enough Buttons is a mod that focuses entirely on convenience and has been built to allow users to perform most menu related tasks from one single place, and this saves them the time that they would have otherwise spent browsing through lots of menus or typing long commands. The mod doesn't really add any actual features but instead streamlines the use of the game's existing features thereby allowing players to save quite a lot of time that they would have spent tediously typing up a lengthy command or browsing through multiple different menus. It's a great mod that you probably won't ever want to stop using once you get the hang of it.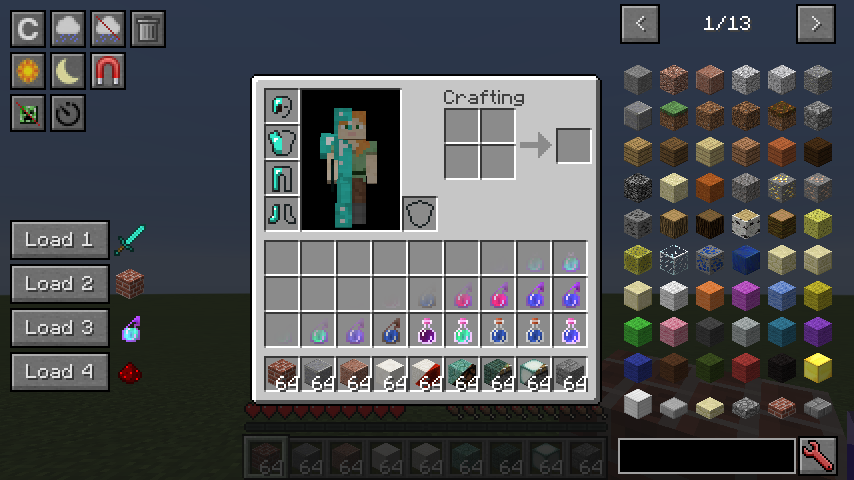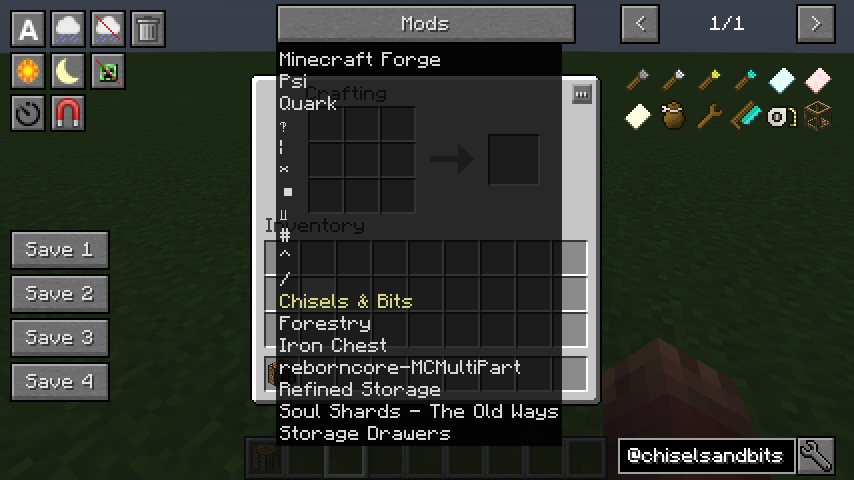 The Just Enough Buttons mod adds a whole lot of buttons to the inventory screen that can be used to perform a variety of in-game tasks. Normally, when players need to do things like change the time, switch the weather, change game modes or delete items, they have to browse through a lot of different screens in order to get to the button that performs the function that they want to execute but with this mod, all the buttons have been conveniently placed in the inventory screen so you can have immediate access to all of them.
Just Enough Buttons is fully configurable which means that you can use the configuration GUI that this mod comes with in order to customize which buttons you want to present on the screen and which buttons you want going. One important thing worth noting about the Just Enough Buttons mod is that the trash button tends to function slightly differently when players are in survival or creative mode, but it's still functional so you need not worry if it doesn't properly the first time around. Overall, this is a great mod that adds a great level of convenience to the Minecraft experience.
How to install Just Enough Buttons Mod?
Download and install the recommended Minecraft Forge for your Minecraft version.
Download the latest mod version for your Minecraft version.
Put the .jar file into the mods folder of your Minecraft installation.