Minipack is a resource pack that, on paper, doesn't really seem like anything out of the ordinary because its design is based on concepts that have been around for a long time now and have been used by a variety of other resource packs in order to provide players with an exciting visual experience. However, while the idea behind Minipack might not be worth writing home about, the execution of this resource pack is actually quite stellar. We've seen a lot of simplistic low resolution resource packs before but, in terms of overall texture quality, Minipack seems to be ahead of the curve because its textures have some absolutely exceptional designs.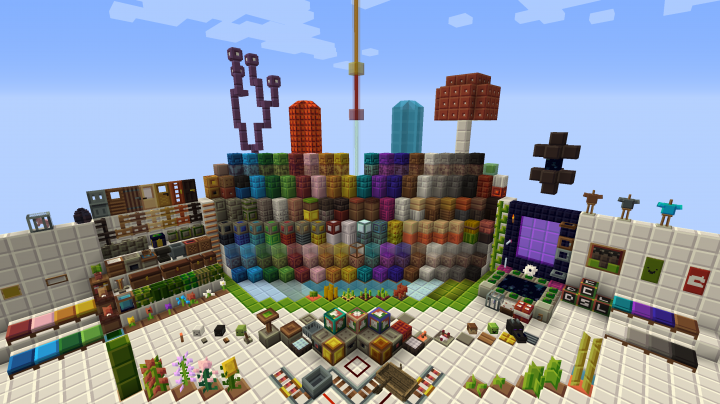 Resource packs like Minipack that have low resolution textures with a simplistic art style are generally designed for the purpose of making the game world look smooth and easy on the eyes. While most packs definitely succeed at this task, they're usually held back by the fact that their textures look a little too flat at times and this can make the visuals feel a lot more immersive than they should. Minipack, on the other hand, features textures that look smooth and appealing but, at the same time, don't look too flat either because they do consist of a considerable amount of detail that helps them look appealing to players.
The textures of Minipack have a resolution of 8×8 which is even lower than the default 16×16 that most players are used to and this is why this is a pack that you'll be able to run at a stable frame-rate, even if you play Minecraft on a computer with lackluster hardware.
How to install Minipack Resource Pack?
Start Minecraft.
Click "Options" in the start menu.
Click "resource packs" in the options menu.
In the resource packs menu, click "Open resource pack folder".
Put the .zip file you downloaded in the resource pack folder.