AnimalNet is a Minecraft mod that's for the audience of players who want an easy and convenient way to catch animals and mobs in Minecraft. By default, catching animals and mobs in Minecraft can be a tedious process but, thanks to the functionality of the AnimalNet mod, this won't be an issue any longer. On top of all this, it also allows animals to grow up once they've been caught so, if you end up catching a baby version of a particular mob, it'll actually be able to grow even though it's in your possession.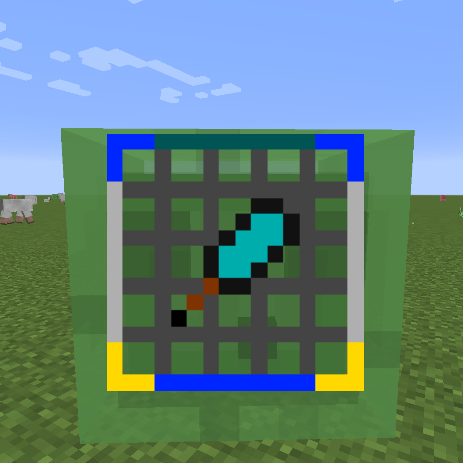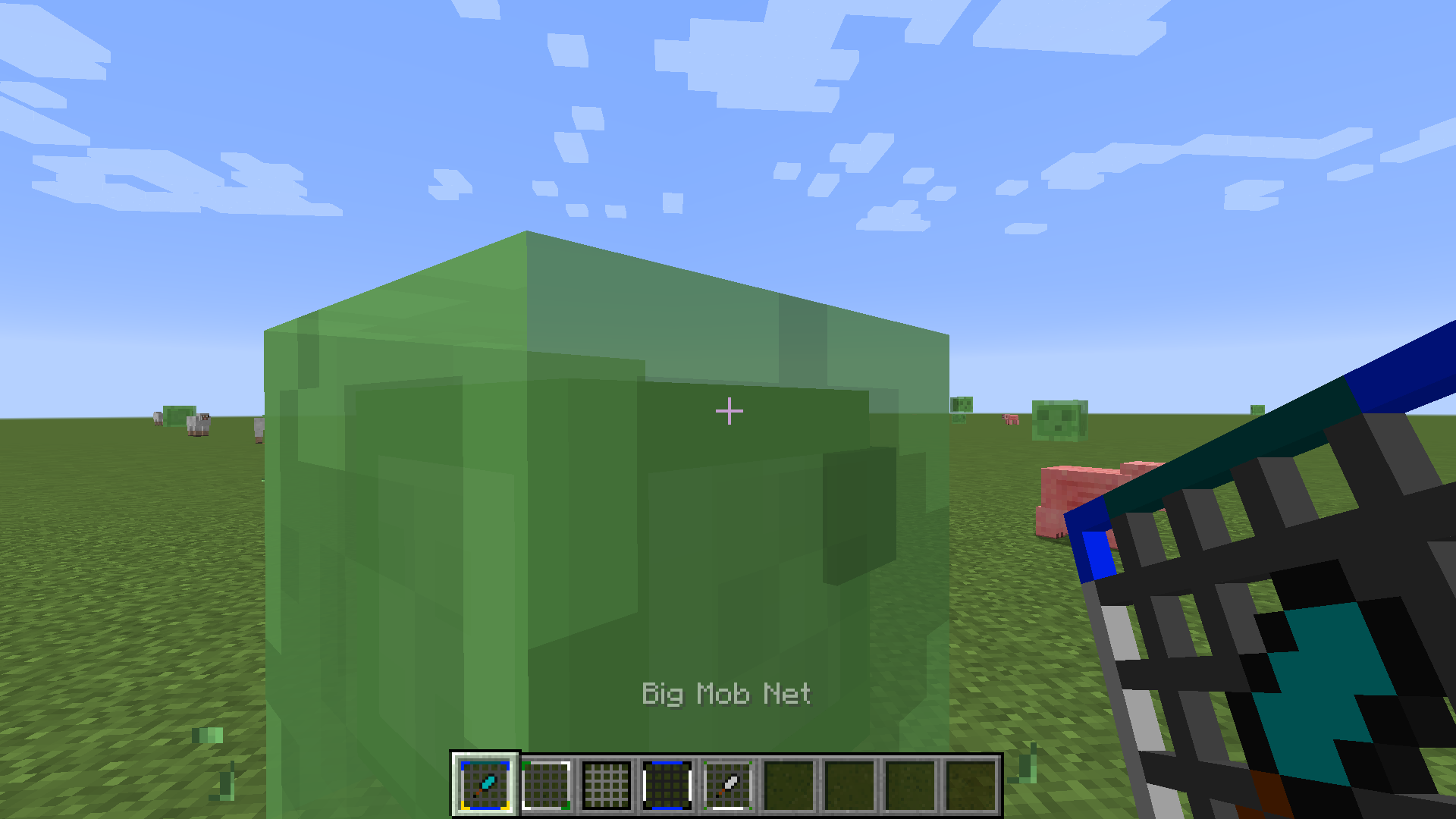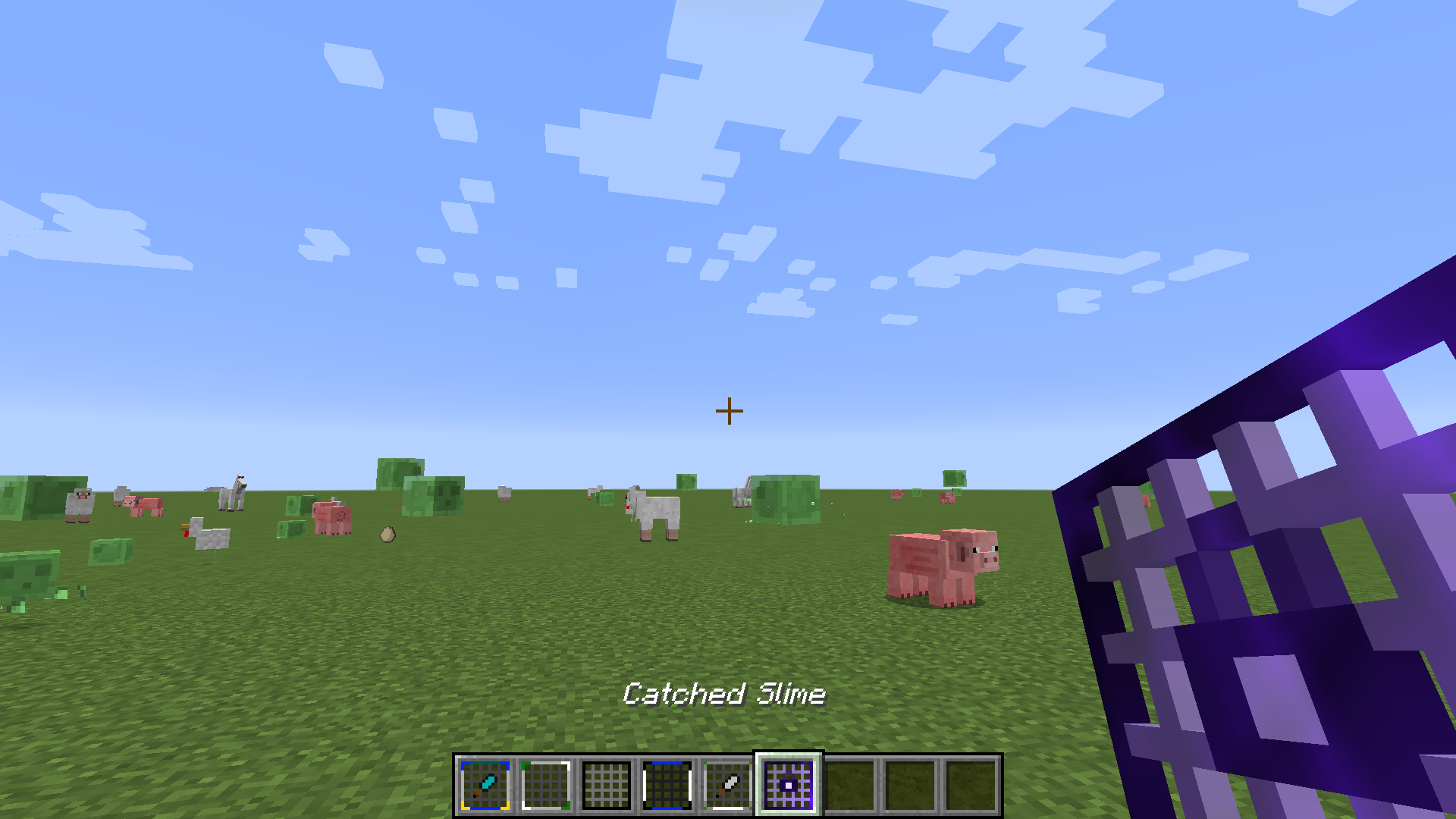 Features and Functionality
The AnimalNet mod consists of various different kinds of nets for mobs and animals. The crafting recipes for some of the larger nets can definitely feel a little pricey but they're usually worth it given how these larger nets will enable you to capture larger mobs and animals. Once you've crafted the net, the rest is fairly straightforward since all you have to do is be in range of a mob or animal, aim the net and then use it at them. Once the net captures a mob or an animal, you'll be able to store them. As mentioned earlier, animals that you capture can actually grow as well while they're in your possession but this only applies to animals that have an age like cows, rabbits or pigs.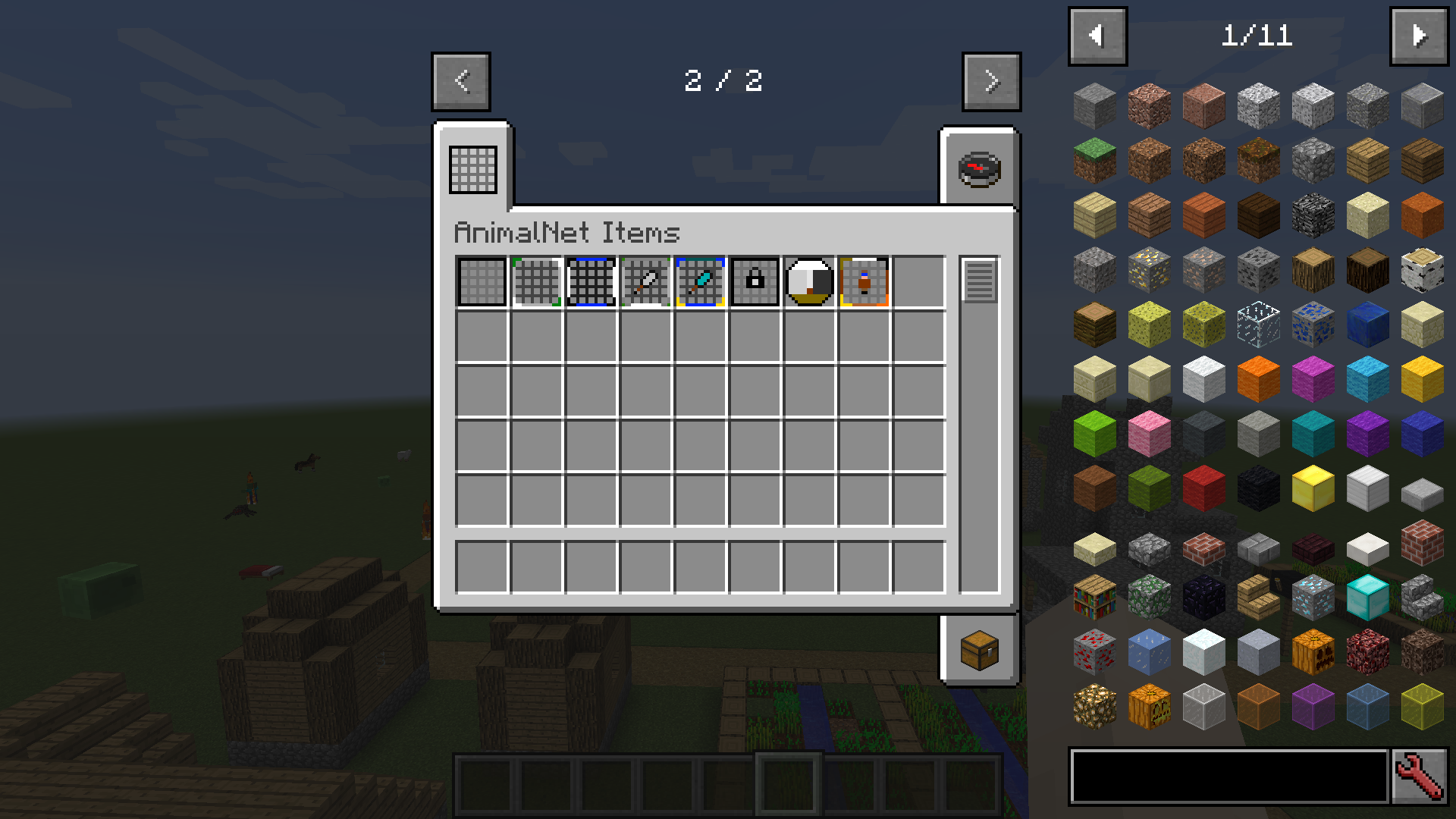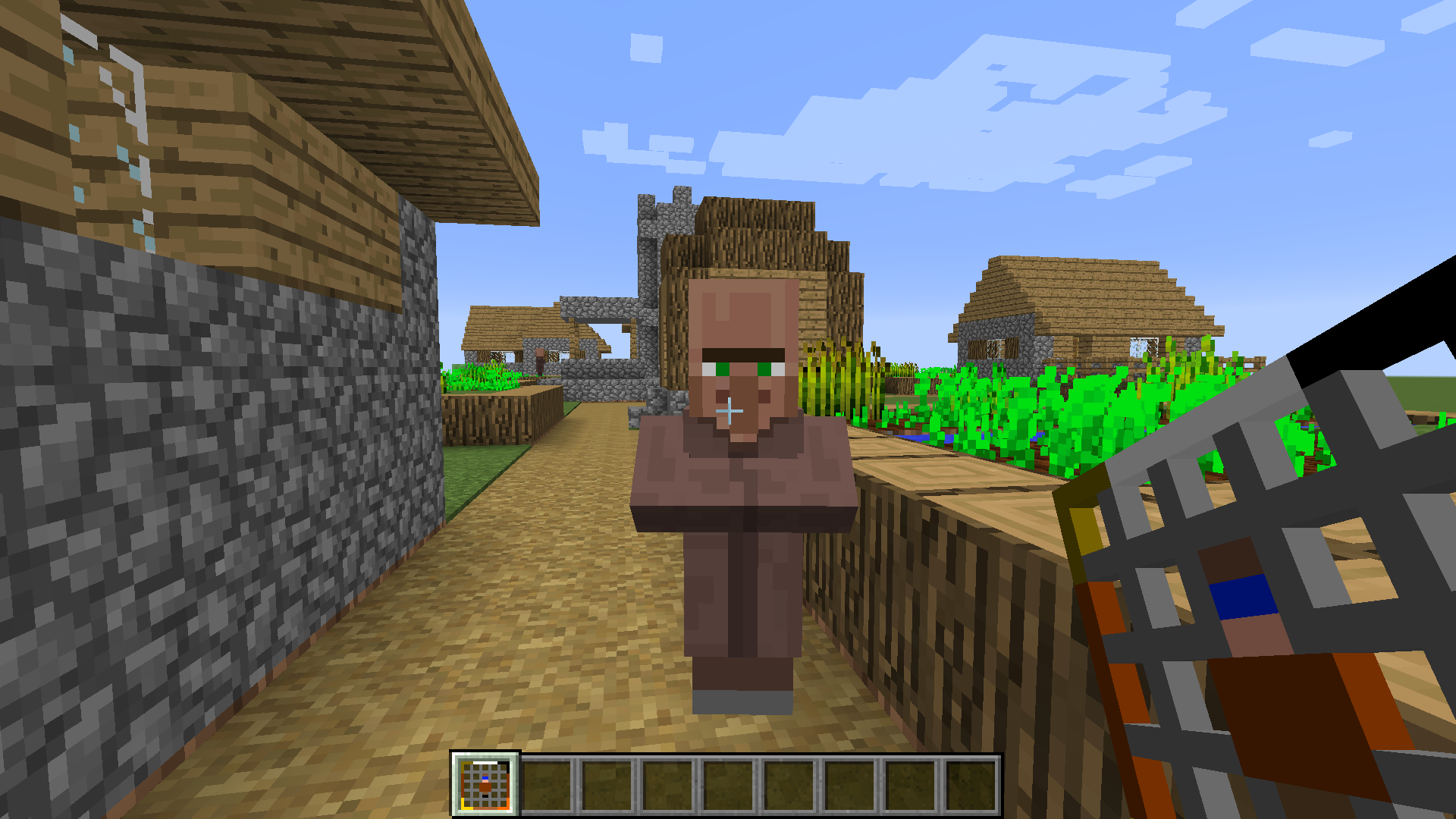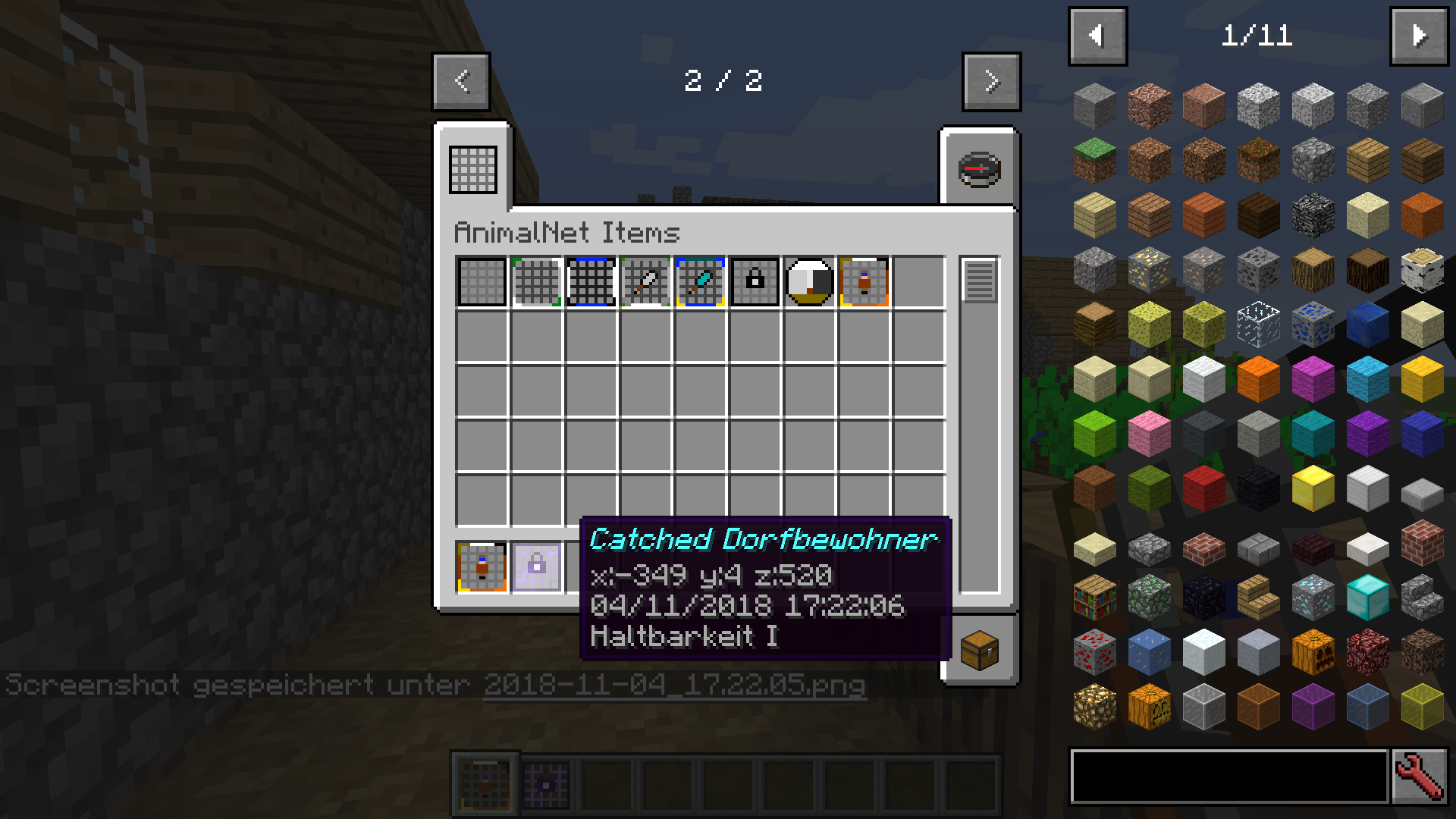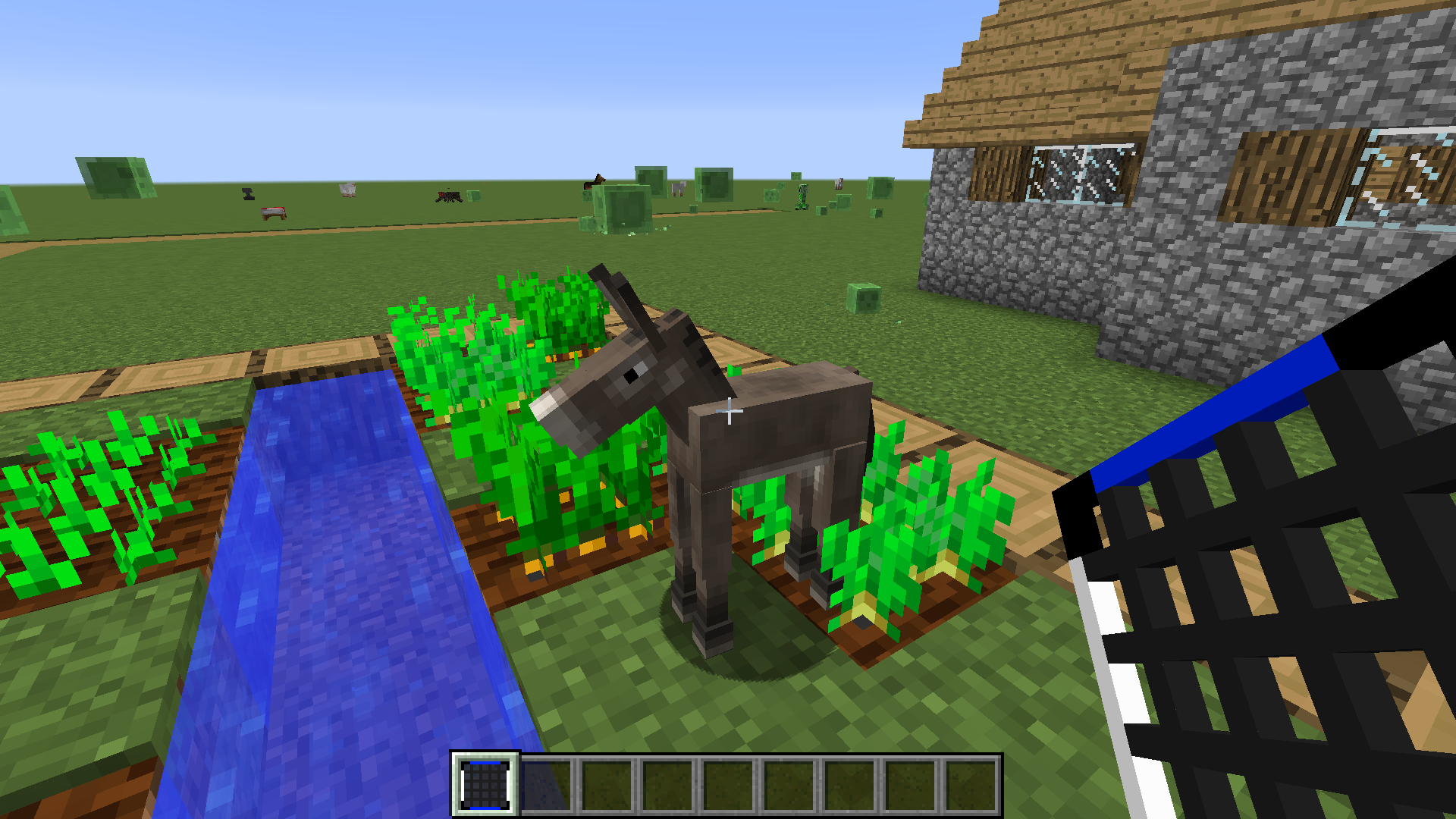 Compatibility and Technical Aspects
AnimalNet initially had a few bugs that would surface from time to time and hamper the mod's functionality a bit but, over time, these bugs have been patched out through updates and the mod is spot-on in its current state. AnimalNet is available for Minecraft 1.15.2, 1.14.4, 1.13.2 and 1.12.2 which is a fair variety to choose from.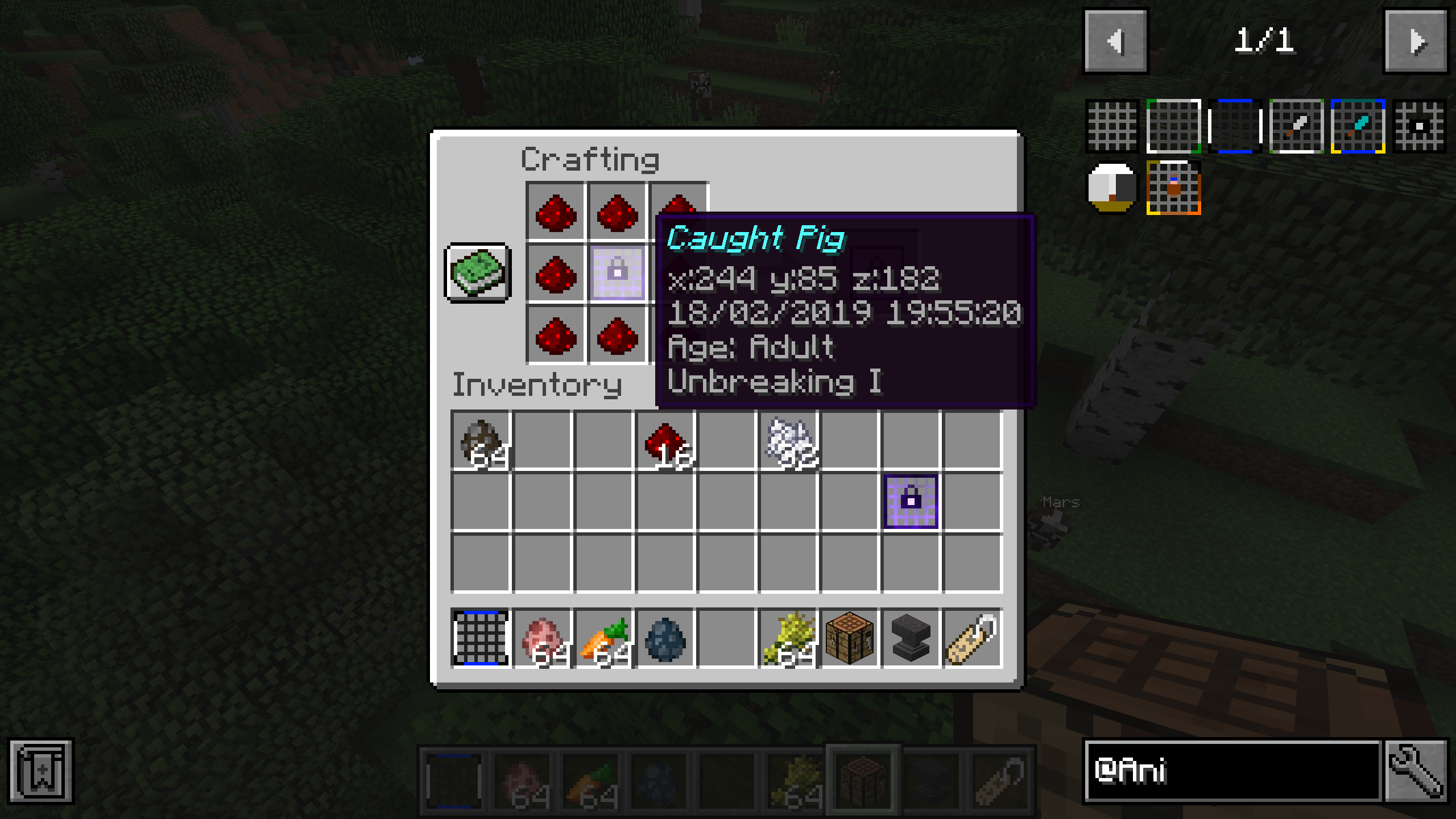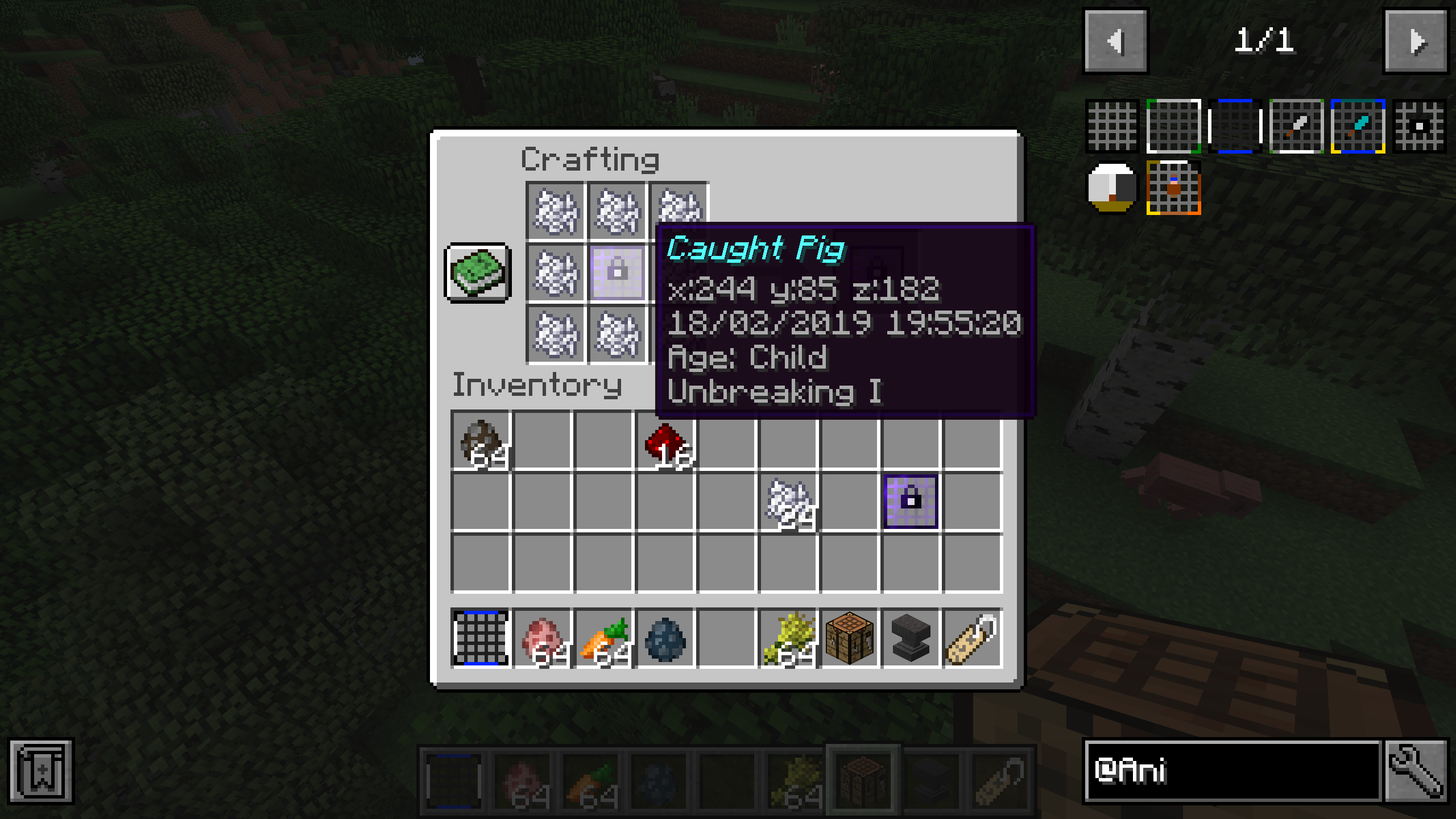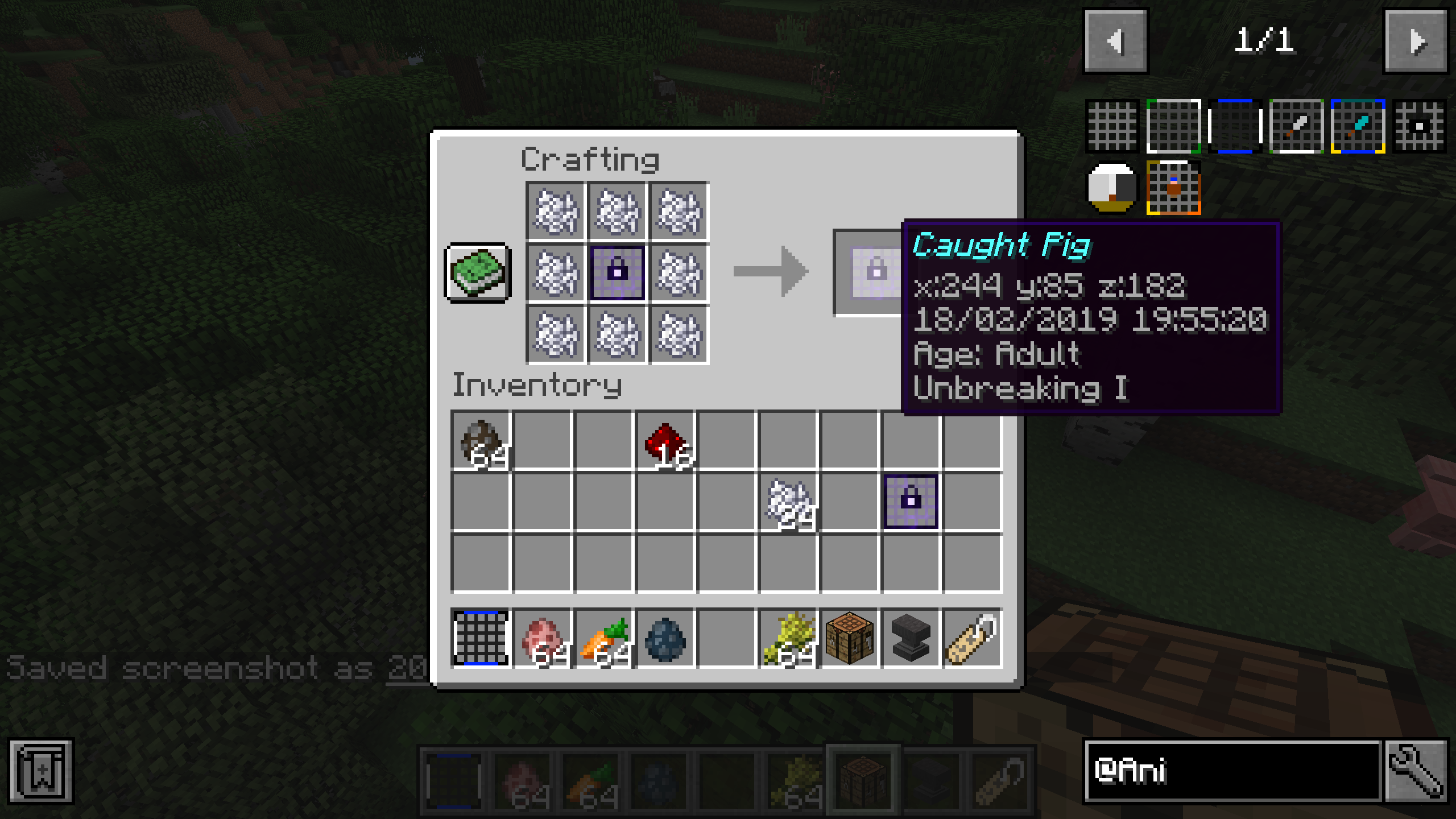 Conclusion
All said and done, AnimalNet is a top notch mod offering some extremely useful functionality that players are certain to be pleased with.
Crafting Recipes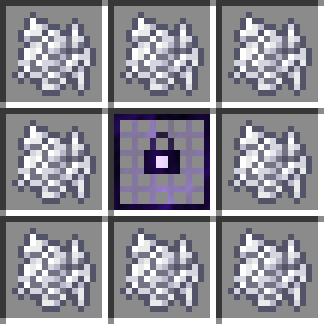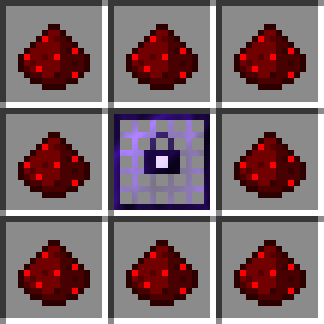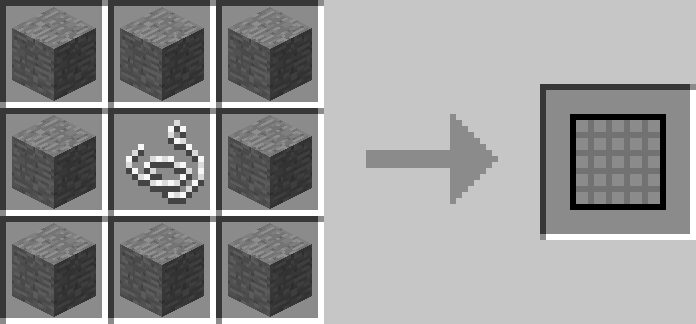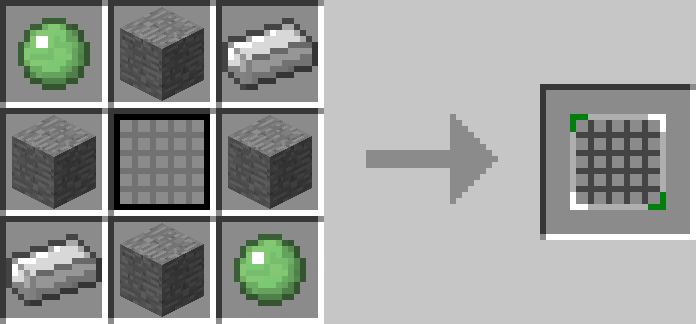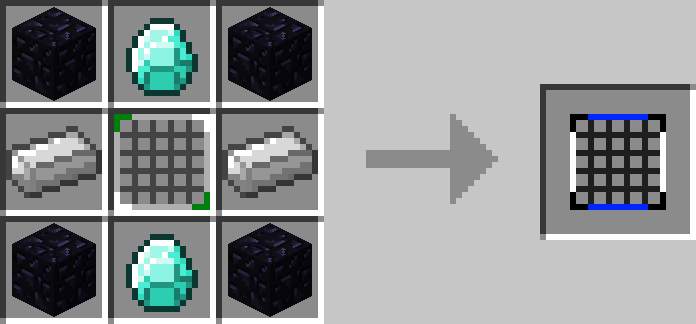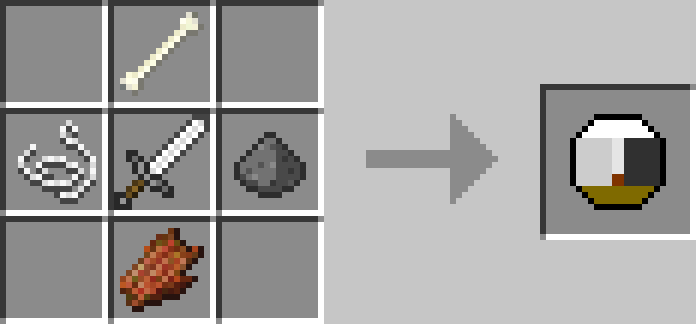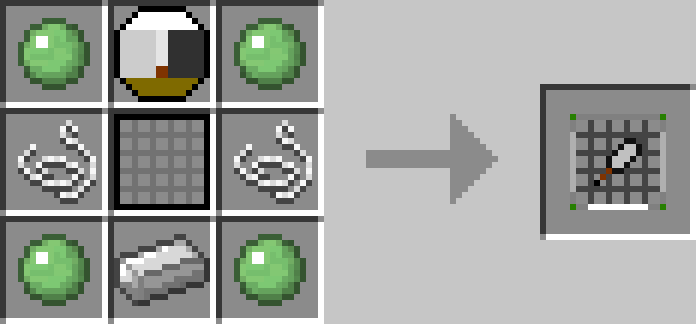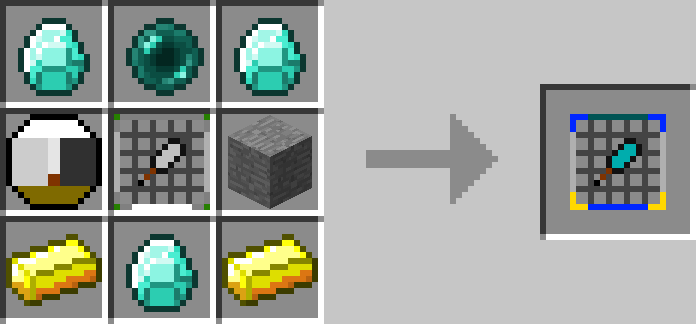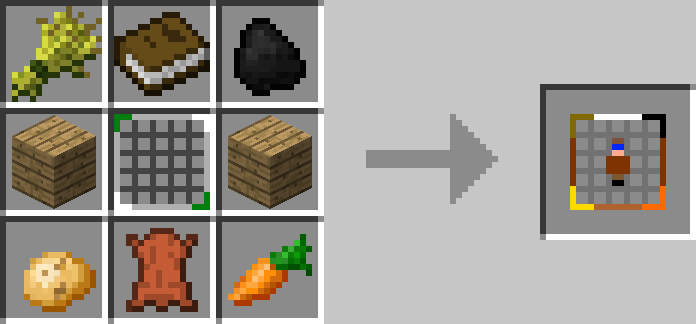 How to install AnimalNet Mod?
Download and install the recommended Minecraft Forge for your Minecraft version.
Download the latest mod version for your Minecraft version.
Put the .jar file into the mods folder of your Minecraft installation.