Tree Choppin is a Minecraft mod built to save players a whole bunch of time that's usually spent while chopping down large numbers of trees. This is basically a fork of the original Tree Chopper mod by DuchLord and it does an excellent job of providing players with the core functionality that defined the original mod. It goes without saying that if you're looking for a feature filled mod that'll add a whole bunch of content to the game then Tree Choppin probably isn't for you but, on the other hand, if you simply want to add an additional bit of convenience to your Minecraft experience then Tree Choppin is absolutely worth checking out.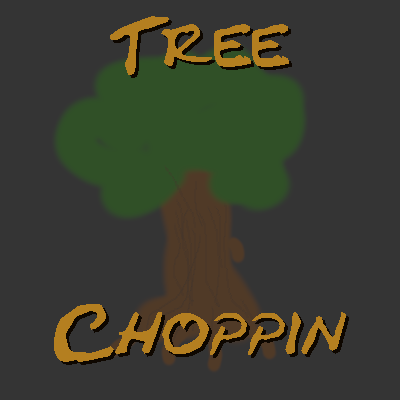 Features and Functionality
The traditional process of chopping down a tree at Minecraft feels pretty engaging at first but it definitely starts to become quite tedious if it's done over and over again and, thankfully, Tree Choppin has been designed to make this exact process feel a lot smoother. The mod basically makes it so that you can chop down an entire tree at once and all you have to do to pull this off is break the bottom block by using an axe. Thanks to this mod's extremely helpful functionality, you'll be able to save a great deal of time whenever you're chopping down trees in Minecraft.
Compatibility and Technical Aspects
Tree Choppin is quite solid on a technical level and, while the mod can certainly operate when installed server side, it's still recommended that you install it both client and server side so that it functionals optimally. Tree Choppin is available for Minecraft 1.16.4, 1.14.4 and 1.13.2.
Conclusion
Overall, Tree Choppin is an extremely helpful mod through which you'll be able to save quite a bit of time while chopping down trees in Minecraft.
How to install Tree Choppin Mod?
Download and install the recommended Minecraft Forge for your Minecraft version.
Download the latest mod version for your Minecraft version.
Put the .jar file into the mods folder of your Minecraft installation.