Flexible Skills is a Minecraft mod built for players who want their characters to do a whole lot more than what they're usually capable of in vanilla Minecraft. This is a skill based mod that's been designed to allow players to customize their character's play-style to an extensive degree and, when utilized to its fullest extent, this is a mod that can certainly elevate your gameplay experience to an entirely new level. While there are certainly a bunch of similar skill based mods already available for Minecraft, we still recommend giving Flexible Skills a shot because its extremely well designed and more than capable of making your Minecraft experience significantly more enjoyable.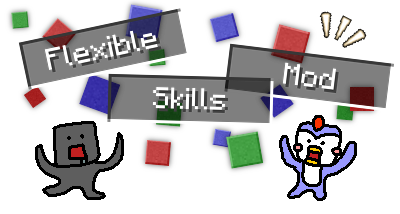 Features and Functionality
The Flexible Skills mod, as you can probably tell by now, implements a skill system to the game through which players can acquire different kinds of skills and apply them to their characters. There are over 90 different types of skills in the game and each individual one can have a pretty significant impact. One key detail that you'll need to remember about the mod, though, is that the skills are passive which means that they'll primarily provide stat and effect bonuses but, nonetheless, they're still quite helpful and are sure to aid you a lot as you embark on your adventures in the Minecraft world.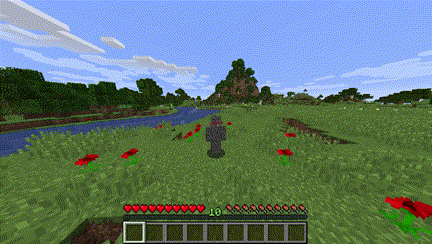 Compatibility and Technical Aspects
One of the most impressive things about Flexible Skills is how flawlessly implemented it is. Most similar mods that add new skills to the game tend to bring their fair share of technical issues that can surface from time to time but this isn't the case with Flexible Skills at all so you'll be in for a pretty smooth experience as long as you use the mod with Minecraft 1.16.4 or 1.15.2.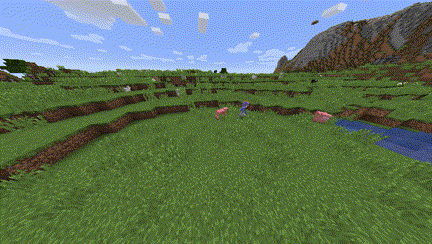 Conclusion
All said and done, Flexible Skills is an extremely well designed mod that brings an array of exciting and useful skills to the game that you can utilize to your advantage.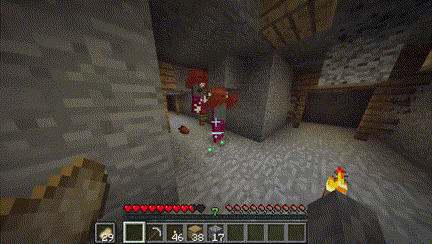 How to install Flexible Skills Mod?
Download and install the recommended Minecraft Forge for your Minecraft version.
Download the latest mod version for your Minecraft version.
Put the .jar file into the mods folder of your Minecraft installation.